6 Tips for writing your online dating profile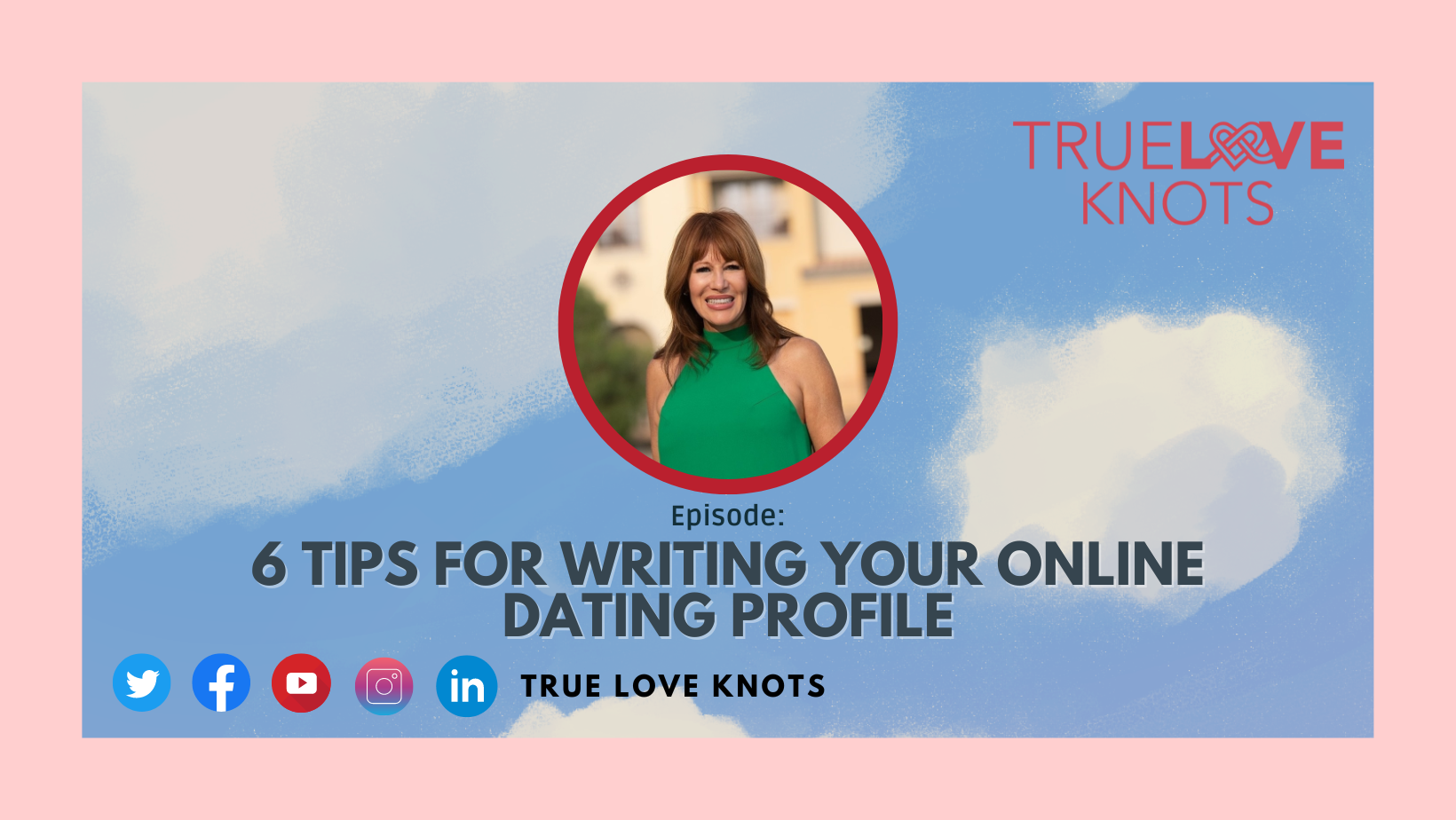 In this episode of True Love Knots, Maria Romano shares her six tips for writing your online dating profile.
What your online profile says about you
[03:25]
Your online profile says a lot about you. When you complete it, it reveals who you are and whether you are serious or not about finding a relationship.
The Six Steps of writing your profile
[04:12]
Here the six steps Maria encourages you to adhere to seal the deal:
1. Start with what you enjoy and what you like to do. This serves as a snapshot of who you are and how you live your life. It might talk about what you do for the day, your comforts, etc.
2. Describe the type of person you are looking to meet. It is not about their physical traits of height, hair color, etc. – it's about their characteristics. Do you want someone genuine, fun, or with integrity?
3. Be slightly descriptive about what you like to do. Be descriptive means not to the point of writing a novel. You can't simply put "I like traveling" without indicating what place you would want to travel and explore. That extra details mean extra points of attracting the right person for you.
4. Leave out the negative. Anything that you put on your profile is what you attract. Therefore, focus on the positives instead of the negative.
5. Formulate a short story that captures your personality. Highlight a brief story about you. How do you feel when you are at home with that one special person? Let them envision themselves what you think by enrapturing them with your short story.
6. Spell and Grammar Checking. This is crucial and the one that would tie to the previous five tips. You never want to overlook that detail because the detail is everything in making an excellent first impression.
[11:58]
By considering these six key steps, you have taken the time and effort of building your profile that would lead the special someone to you. It is essential to show yourself in the best light because dating is just an introduction to something more magical.
Learn more about True Love Knots on:
True Love Knots' Youtube Channel