Are looking to be rescued or are you looking to rescue someone?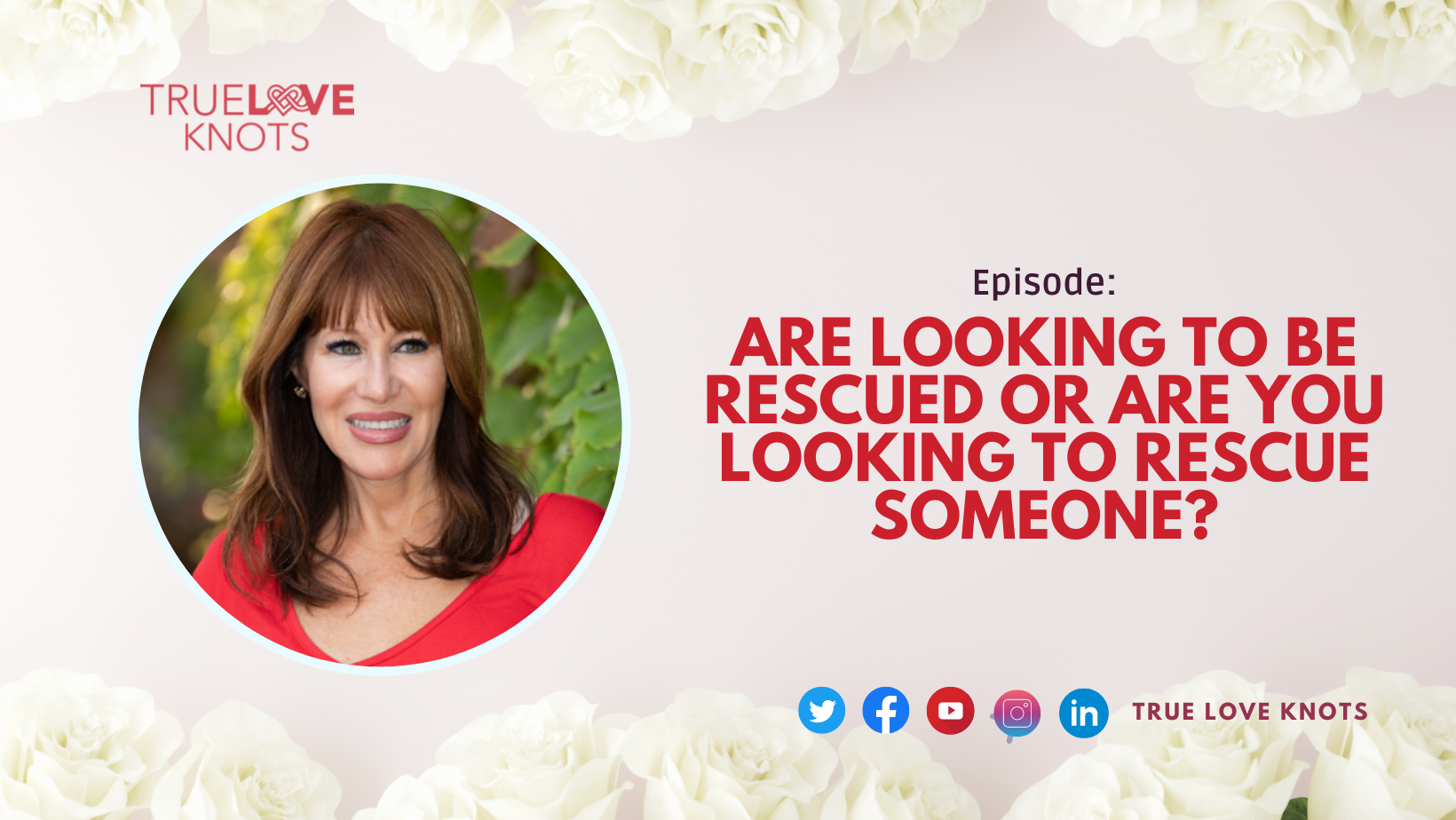 Joining this episode of the True Love Knots is the most sought out wedding officiant, Maria Romano.
Maria Romano is the founder of True Love Knots, a program she created specifically to help those looking for love later in life. An ordained minister and highly sought-after professional speaker, she has performed over 3000 marriages. Today, Maria explains how to know if you are looking to be rescued or rescue someone from a bad relationship and how it's not an ideal place to build one.
Standout Quotes:
"It's important to examine why you choose certain relationships, depending upon your past experiences." [Maria]
"You might be the type of person that you only want to meet somebody that you can fix that you can take care of. Because you feel Why else would I be in their life? [Maria]
Key Takeaways:
Maybe you broke up with someone you'd known for a long time. And if you're at a stage in your life when you need someone to nurture and care for you, that'd be terrific. But then, when those emotional needs are met, and you have the person who saved you, suddenly,      they want to control you and do everything for you. You become resentful.
At times in a relationship, you may require rescuing. You require assistance. However, is that something you desire constantly? Do you want someone hovering over you, such as your mother,      father, or guardian, who continually monitors your every move? When you begin a relationship, examine yourself to ensure that the partnership is emotionally healthy for both of you.
Episode Timeline:
[00:02] Meet today's host "Maria Romano," from True Love Knots
[00:54] Do you need to be rescued from your relationship?
[02:03] Rescuee: Woman in Distress
[02:37] Examine why you chose a certain relationship
[03:36] The Rescuer
[04:36] Maria's Past Client Story
[05:36] Are you fixing the relationship?
[06:21] Maria's Website Information
Learn more about Maria Romano and the True Love Knots at:
LinkedIn: https://www.linkedin.com/in/maria-romano-tlk/
Website: https://trueloveknots.com/