Behind the Scenes of Wedding Planning: Expert Tips and Inspiring Stories with Anna Lorenz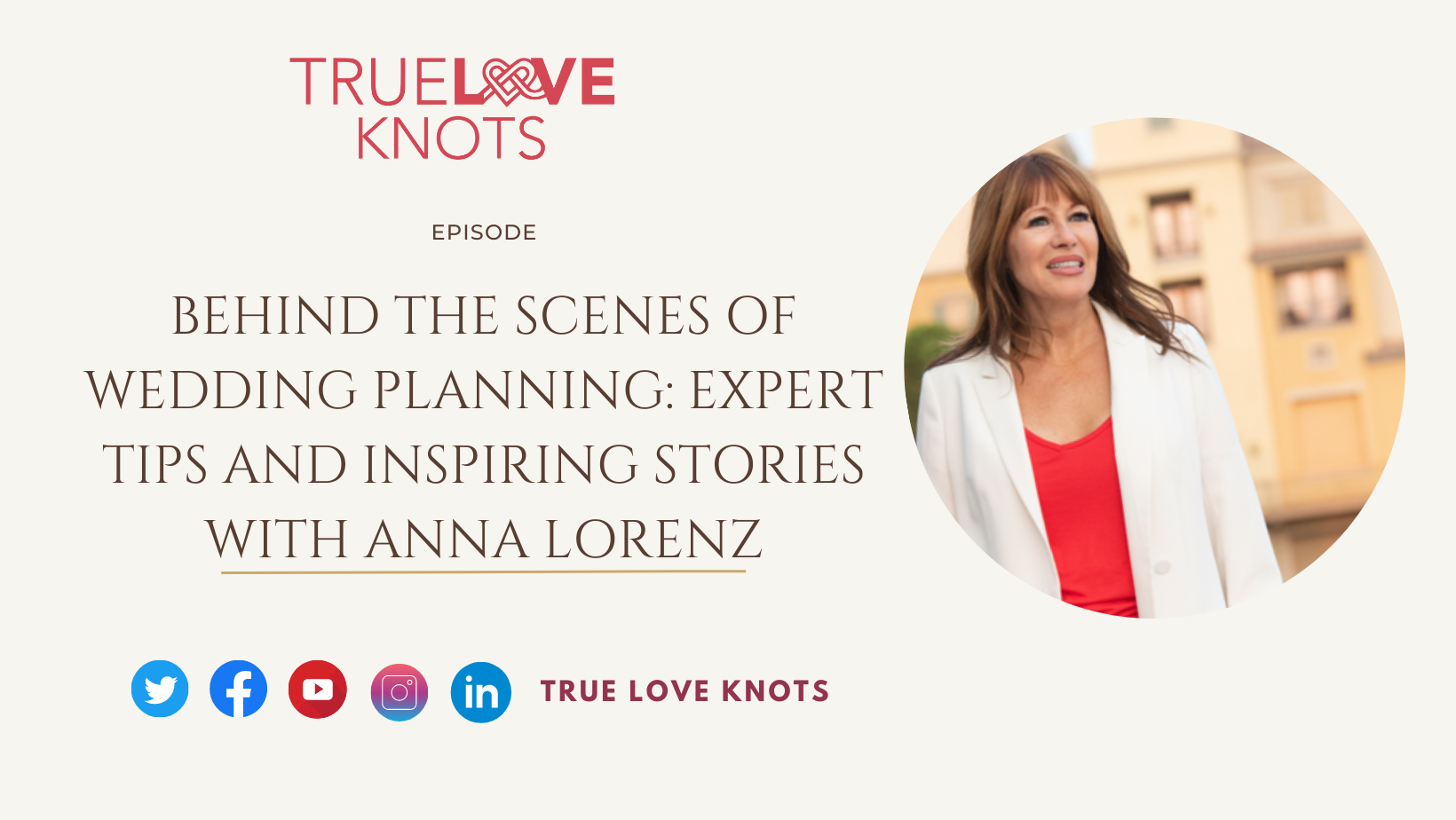 In this episode of True Love Knots, we are joined by Anna Lorenz, a wedding planner, and event coordinator. She will be one of the guest speakers for the David Tutera Experience. Join us today as Anna shares what it's like to be in the wedding industry and how she got started.
Standout Quotes:
"Everyone has their opinion from the outside" [Anna]
"I'm not the type of person that can just sit on my beanbag and eat bonbons at home. I am a go kind of girl." [Anna]
"I'm saying no to things that don't bring me joy." [Anna]
"You have to do what's right for you and your family and your well-being and your self-care." [Anna]
"At the end of the day, if you are not giving yourself that self-love, if you are not giving yourself even the room to have those feelings, then you are doing no service to anybody around you." [Anna]
"We all have to run our own race. If you spend all that time looking over your shoulder, you're not going to see what's in front of you." [Anna]
"Let those opinions of other people go because that is what's holding you back." [Anna]
Key Takeaways:
Professionalism and a cheerful demeanor are always required in the wedding and event industry, regardless of what happens in your life or your personal relationship.
Anna started as a wedding photographer. As time went by, it grew into planning and coordinating.
Anna left photography behind. When an opportunity came to buy a bridal shop, she saw this as a great opportunity.
Episode Timeline:
[00:09] Introduction of today's guest
[02:21] About the multi-generational farm
[03:43] How many children do you have?
[05:00] How did you meet David Tutera?
[06:53] What did you and David talk about?
[09:05] What are you going to talk about?
[11:11] What's your advice for people going through a difficult time?
[13:42] Why don't people tell us what they think?
[15:13] How did you start working in the wedding industry?
[18:31] How do you like officiating?
[19:27] What is the experience like in a David Tutera event?
[22:22] Will you also be opening a men's suit business?
[22:52] What would you tell your 21-year-old self?