Celebrate Love with Inclusivity: A Hassle-Free Wedding Planning Journey Awaits You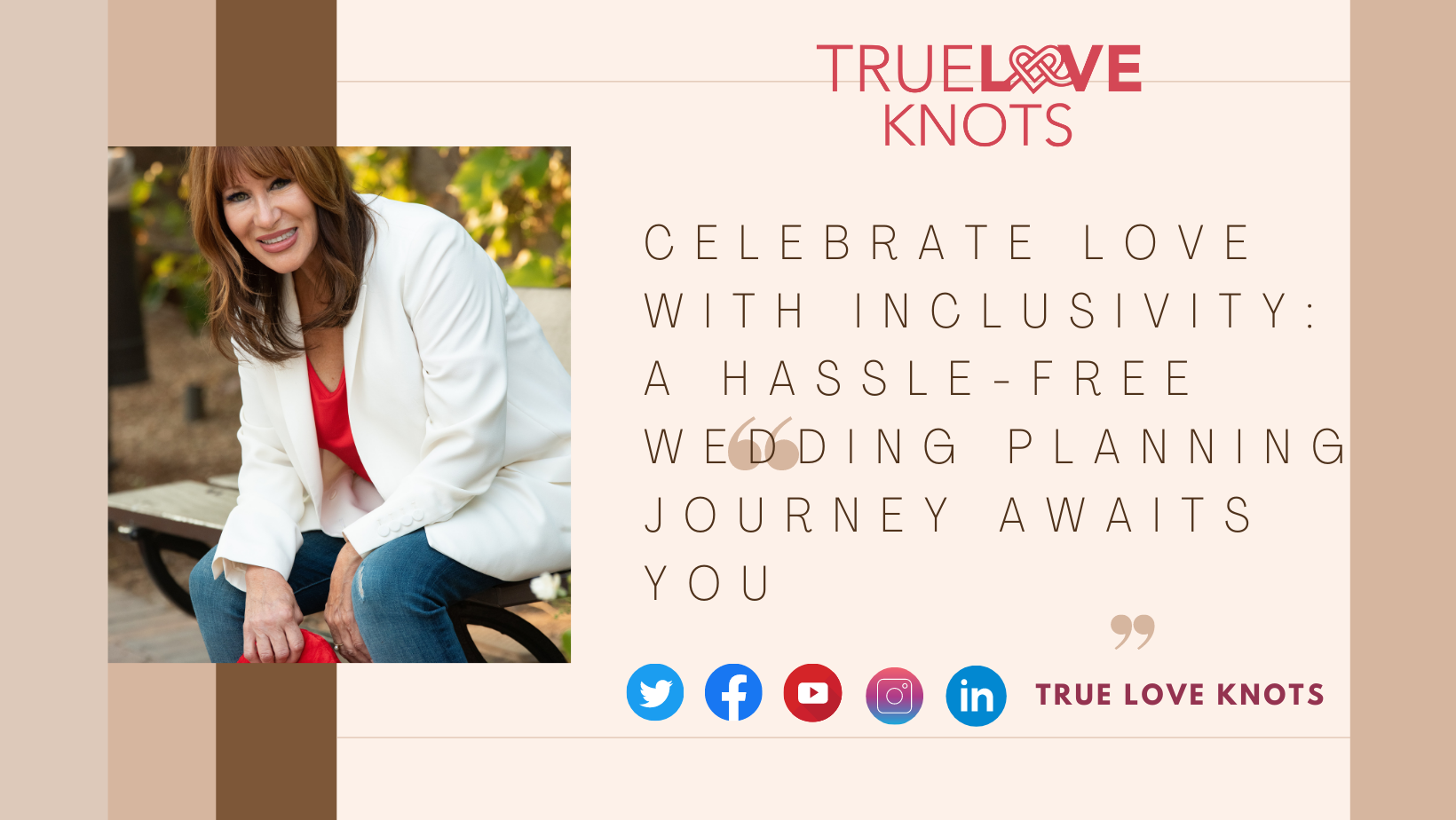 In this episode of the True Love Knots Podcast, our guest is Nora Sheils. She is a Portland native, founder of Bridal Bliss, INC, and an expert in all things weddings. In 2018, Nora co-founded Rock Paper Coin, a revolutionary platform that brings together event professionals and engaged couples to simplify and streamline the often daunting contract and invoice process. Nora's attention to detail, strict standard for quality, enthusiasm, and comforting demeanor put her clients at ease and have catapulted her as a leader in the wedding industry. Today, Nora shares her expertise in creating inclusive weddings and simplifying the process of proposals, contracts, invoicing, and payment processing, making it a stress-free and enjoyable experience for couples and vendors alike.
Standout Quotes:
"There's no reason to discriminate. Love is love, and people are people like we're out to help everyone and better our industry." [Nora]
"Having a planner is so important because they take on all the logistics and all the deeds, so you can focus on keeping things smooth with the family and enjoying your engagement and all of that." [Nora]
"Our goal is to simplify that process for the vendor, clients, and planners. We incorporate communication with planners, who can act on their clients' behalf if given permission. It just makes everyone's life easier." [Nora]
" Take advantage of all the customer service options out there. Reach out and it'll save you time rather than figuring it out all by yourself. [Nora]
Key Takeaways:
Embrace inclusivity and acceptance in your own life. Love is a universal force, and treating everyone with respect, regardless of their identity, is crucial for building a compassionate and harmonious society.
Surround yourself with people who uplift and support you. Seek out friendships and professional relationships with those who share your love, respect, and inclusivity values.
Just as a couple transforms during the journey toward marriage, remember that personal growth and change are natural parts of life. Embrace these transformations in yourself and others, and approach challenges with empathy and understanding, recognizing that there might be underlying reasons for their behavior.
Life's obstacles are easier with a strong team. Whether it's a wedding planner or supportive friends and family, surround yourself with people who can assist you in managing logistics, and provide emotional support so you can focus on what counts.
Amidst all the planning and preparations, it's important to remember the journey's significance. Focus on enjoying moments with loved ones and savoring the engagement period rather than getting overwhelmed by minor details.
Be proactive in identifying challenges or inefficiencies in your industry or daily life. If you notice a gap that needs filling, take the initiative to find solutions and improve things, even if it initially seems daunting.
Episode Timeline:
[01:00] Introducing Nora Sheils
[02:57] How did Nora become so interested in weddings?
[07:24] How Important Is Inclusivity for Nora?
[13:37] What Is The Purpose of Planning in Weddings?
[16:11] How To Find a Niche In a Market Gap?
[21:07] What is Nora's Focus on David Tutera's Event?
[23:26] How does ChatGPT change Blogging?
[25:29] What Advice Would Nora Give to People?
Learn more about Nora Sheils at:
Website: https://www.bridalbliss.com/