Cuffing Season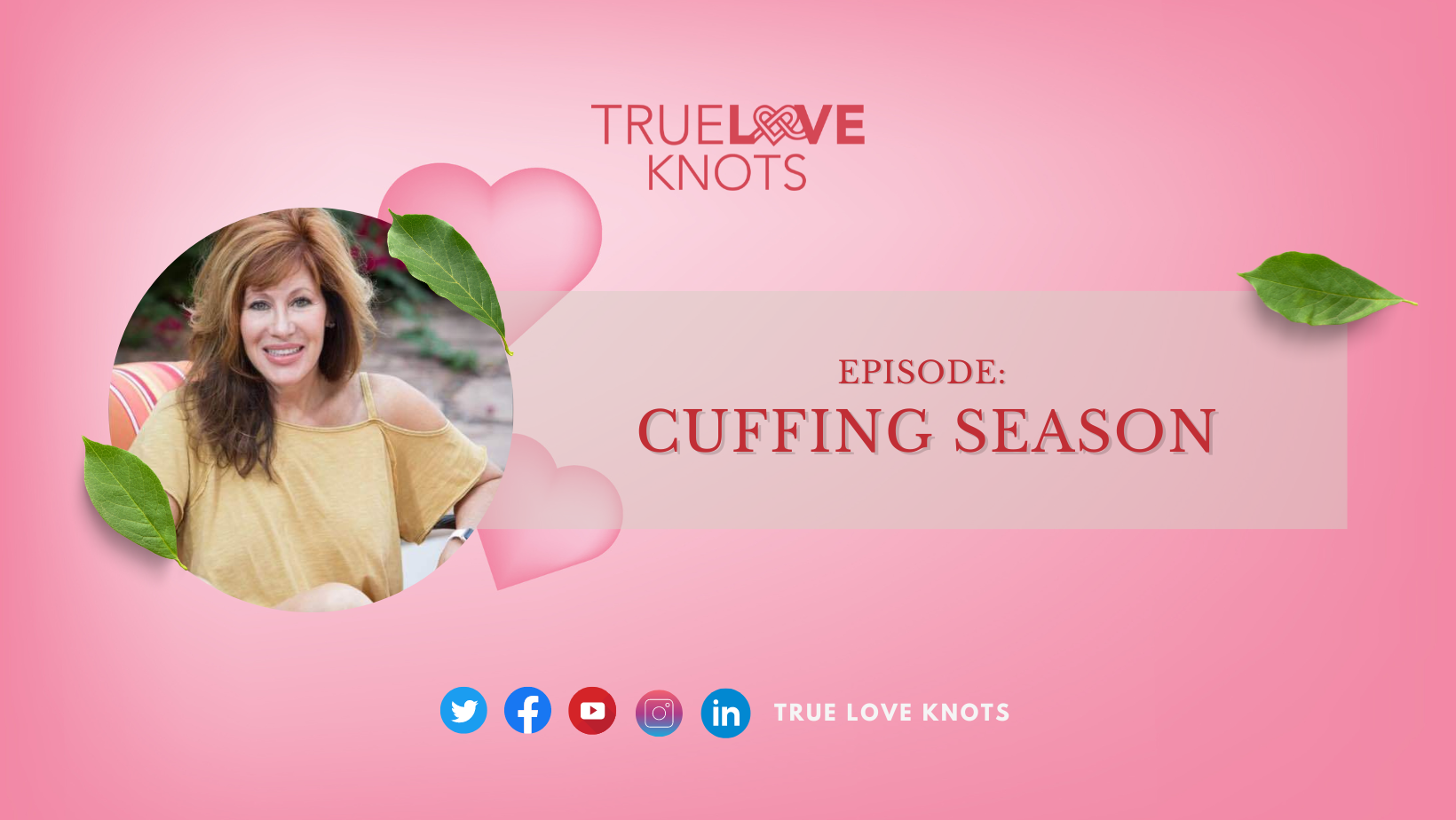 Joining this episode of the True Love Knots is the most sought out wedding officiant, Maria Romano. Maria Romano is the founder of True Love Knots, a program she created specifically to help those looking for love later in life. An ordained minister and highly sought-after professional speaker, she has performed over 3000 marriages. Today, Maria explains how cuffing sometimes makes people find someone they chose to settle with, even if they weren't their ideal partner.
Standout Quotes:
"There are more people out there looking for love, quality love. And because of everything that's happened over the last year and a half, I'm finding more and more couples are really taking their time to find the right partner." [Maria]
"It's important that you list out the five must-haves that you have in a relationship and your deal-breakers as well. You don't want to be spending a season and be stuck in a cave with somebody you don't like, right? You want to spend time with somebody that makes you laugh, that somebody makes you feel good, you make them feel good, and you have commonalities." [Maria]
"With cuffing season, there are so many different ways to meet people. Make sure that you, you know you put yourself out there online." [Maria]
Key Takeaways:
The phrase "cuffing" originated as a result of the approaching winter. And people prefer to hibernate, but they don't want to do so alone; they want someone to accompany them. They behave similarly to animals. They prepare for the winter when it becomes cold.
During this season, some of us understand that you may get slightly more melancholy and that you may latch on to someone who is not the ideal fit for you. Therefore, even if we are currently in cuffing season and you are venturing out, putting yourself out there, and meeting new people, do not settle.
It's cuffing season, and take time to consider the type of person you're searching for, what your relationship must-haves are, and what your deal breakers are; this is critical. And keep in mind that you want to locate the ideal individual for you.
Episode Timeline:
[00:02] Meet today's host "Maria Romano," from True Love Knots
[00:43] October: The Cuffing Season
[01:35] Feeling Melancholy is Common Around this Time
[01:56] Have your checklist when finding a partner
[02:56] Different Ways to meet people
[03:43] Maria's Website Information
Learn more about Maria Romano and the True Love Knots at:
LinkedIn: https://www.linkedin.com/in/maria-romano-tlk/
Website: https://trueloveknots.com/