Dating and Courtship with Flora Ong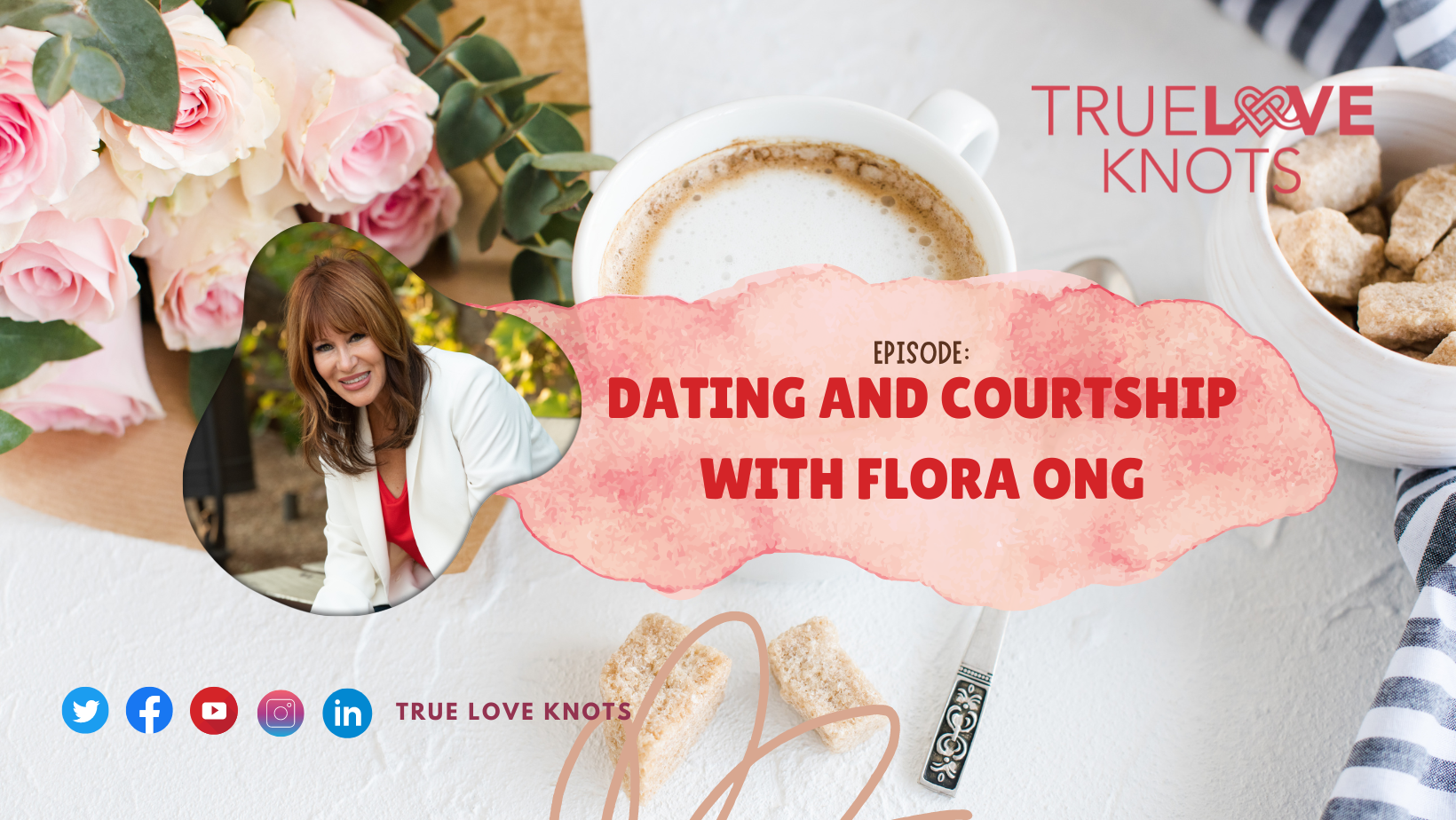 During the 1920s, the word "dating" entered the American lexicon. Courtship was a topic of concern for both the family and the community, and courtship became a private concern for couples around the Civil War. Since then, we've taken a different approach to dating, and it differed from one generation to the next. In this episode, Flora Ong will discuss vital critical points to consider when dating, especially if you are using online dating applications.
Standout Quotes:
"Recognize that you're not broken, there's nothing wrong with you, that you learn these mechanisms and these ways of coping in order to receive love as a child." [Flora]
"Whether it's in childhood or whether it's in adulthood, if you want to have a successful loving relationship, emotional attunement is the key to that." [Flora]
"You really have to dig deep as to what you're actually asking for. Because a lot of people interpret safety to interpret stability as money." [Flora]
Key Takeaways:
Flora Ong started in the dating industry after a 14-year marriage that ended in divorce. She discovered something she had not expected: she had no idea how to date, love, or be loved.
Flora converted her blindfold into a journey to find love and help others who are struggling with the same challenges. As a trained health and life coach, she focuses solely on dealing with men and women, assisting them in identifying their needs, and resuming their dating lives.
Flora, who is 38 years old and has children, uses dating apps. It felt like she was 16 years old for the second time, making the same mistakes she did when she was that age. She then became aware of a pattern she was creating.
Because you go online dating, your attitude is everything, and if you have the right attitude about it, you will receive it back. If you have a positive attitude and use the apps, you will receive positive reinforcement.
Attitude towards dating is critical. Understanding your attachment type and love languages is vital. Nobody should date without knowing their attachment style because it shows how you naturally relate to others, which you may improve. But it's your instinctive reactions that need attention.
As their relationship progresses, women frequently have difficulty paying for items for both of them as a couple. Because she feels uncared for, that makes the man feel like he can't do enough, can't be enough, and as a result, he becomes insecure.
Things will work out, and life will carry on, we're told. But the world is changing. Dating applications have revolutionized the way we date. And the limits of living in a small community with a restricted number of individuals to meet are gone.
Episode Timeline:
[00:41] Meet today's guest "Flora Ong," A matchmaker and a dating coach.
[03:05] Flora's Life Story
[04:40] The Attachment Style
[05:34] Emotional Attunement
[10:17] Flora's Coaching Clients
[12:52] Generation Z's Dating Style
[13:42] Flora's Website
[14:06] The book "Attached" by Amir Levine
[15:41] The Seminar "Redesigning your Love life."
Learn more about Maria Romano and the True Love Knots at:
LinkedIn: https://www.linkedin.com/in/maria-romano-tlk/ 
Website: https://trueloveknots.com/ 
Learn more about Flora Ong and her Matchmaking Process on:
LinkedIn: https://www.linkedin.com/in/flora-ong-82b2b64/ 
Website: http://www.floraong.com/