Do you have a dating plan for 2022?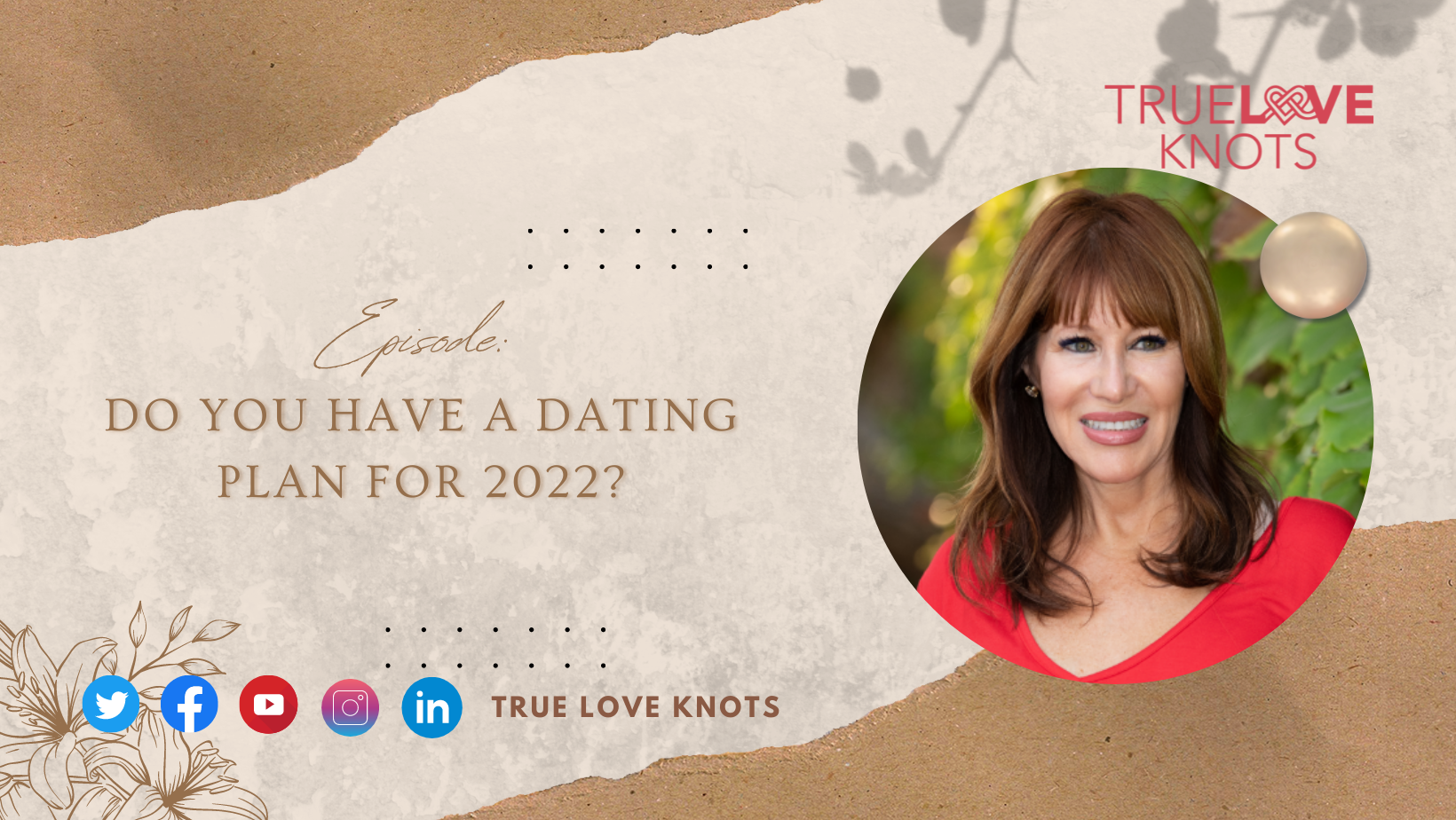 What is your game plan for getting back into the dating world? Welcome to True Love Knots with Maria Romano. Today, we are going to talk about your roadmap to finding love. Stay tuned as Maria shares his tips for revamping your dating plan for 2022!
Standout Quotes:
Write down what your deal breakers are. The reason that you write this down is because when you do so, it takes on a life. Those words will jump at you and you're going to read them out loud. You're going to be accountable to yourself when you get out there in the dating world. 
Prince or princess charming is not going to knock on your door. You have to get out there and you need to take the first step. Don't think anybody else out there is going to be a matchmaker for you. You need to be your own matchmaker.
You want to be authentic. You want to write down that you're looking for somebody. You're looking for somebody that you want a long term relationship. It doesn't necessarily have to mean marriage, but somebody that you want to be committed to
Key Takeaways:
It's important to write down your deal breakers when finding a date. Writing them down takes a life of their own and makes you accountable to what you want in finding a partner. You will have a standard in finding who will work for you. 
Don't just wait for your future partner to come knocking on your door. You have to take action. Get yourself out there and expose yourself. You will eventually find that perfect person when you are actionable. 
Be authentic when finding a date. Write down your what you are looking for. Remember that the goal is for a long term relationship. 
Episode Timeline:
[01:37] Write down and assess what you want from a Relationship
[02:19] Write down what your Deal Breakers are 
[03:44] Find a dating site that is going to work for you
[07:09] Get out there 
[10:12] What are your Goals in your Dating Life?
Use this link for a free profile starter kit: https://lp.constantcontactpages.com/su/9wI1bbx/datingprofileTLK