Do You Need A Wedding Officiant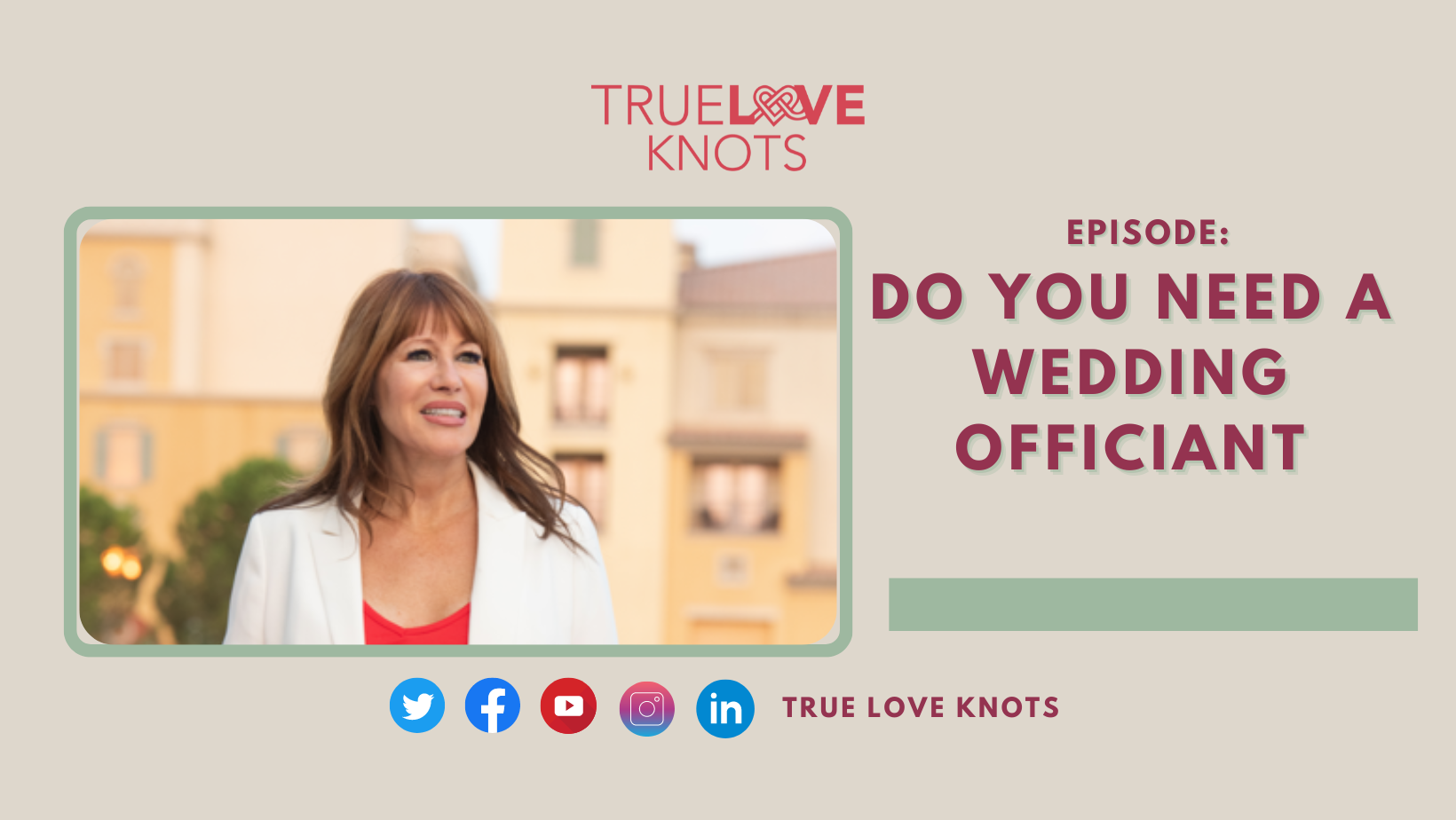 Do you need a wedding officiant for your ceremony? Maria Romano asks in this edition of the True Love Knots Podcast. Maria discusses a subject that is frequently brought up by engaged couples in this episode.
Standout Quotes:
"You need to make sure they file the paperwork. Sometimes they forget, especially if you have a friend or a family member that is part of the celebration day." [Maria]
"The officiant starts the whole trajectory for your celebration that day." [Maria]
"It's important that you live up to that dream to come true the way you want, the way you envision it coming to life." [Maria]
Key Takeaways:
The most important step to take after officiating a wedding is to submit your marriage certificate correctly.
Choose an officiant that incorporates you and your partner and makes your special loved one part of that important moment.
Episode Timeline:
[00:32] Introducing Maria Romano
[01:18] How Did Maria Got Involve In Performing the Wedding Ceremony?
[03:06] What Are To Look For In A Wedding Officiant?
[07:59] What Are The Steps To Getting Married?
[10:36] Where To Reach Maria Romano?
Learn more about Maria Romano and the True Love Knots at:
Website: https://trueloveknots.com/
Email: maria@trueloveknots.com