Drinking or High before your wedding ceremony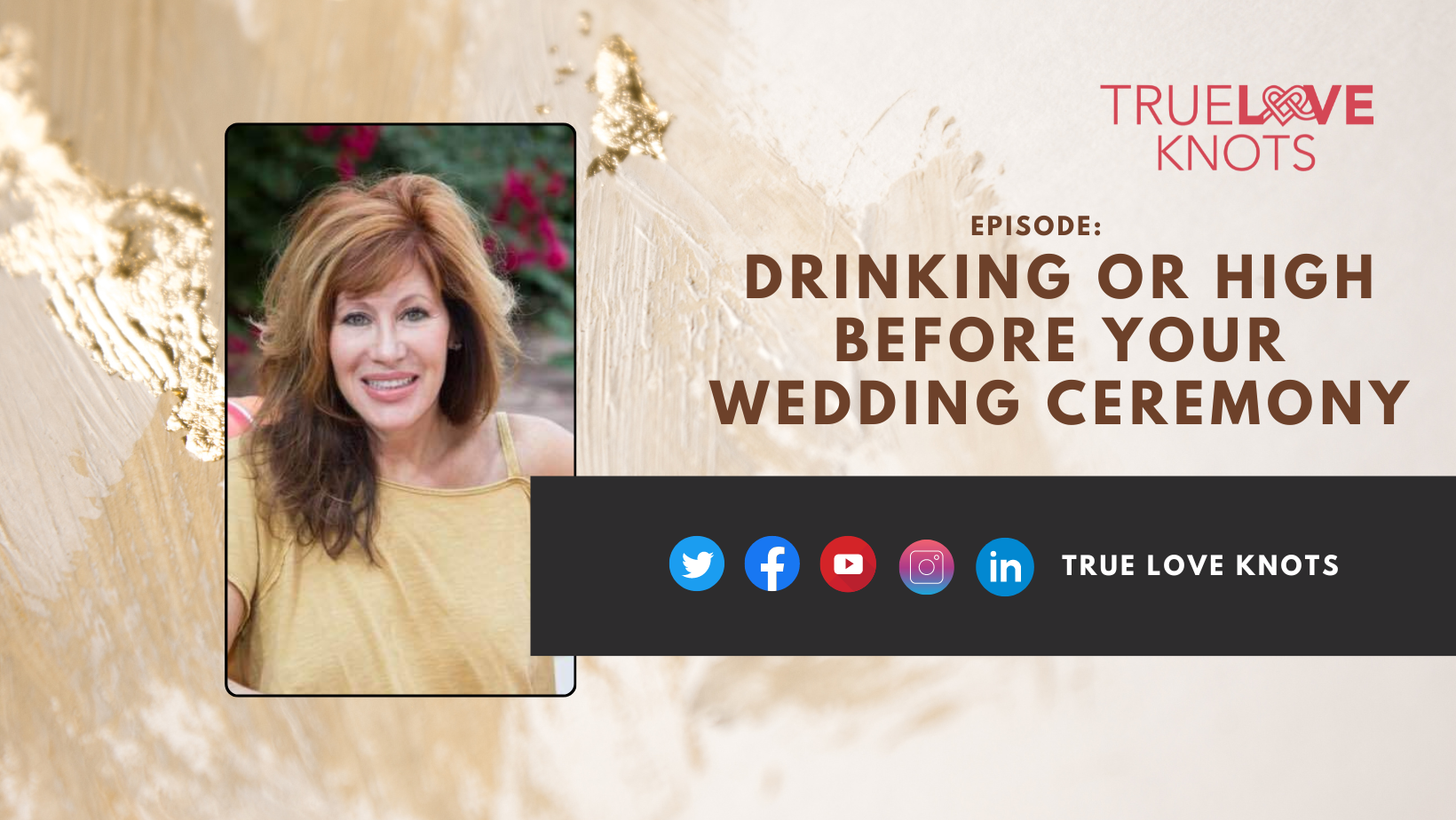 Welcome to True Love Knots! Maria Romano is going to talk about Drinking and Being High before your Wedding Day. On your wedding day, it's important to show up and be present and also have fun. Remember that you and your partner have to be appropriate in front of guests or anyone in your wedding. Your wedding must be enjoyable and memorable, and you don't want to look back at your wedding and realize that it's a disaster.
Standout Quotes:
"If you need to take a shot, limit yourself to one."
"Be present, be engaged, and not be high, not be drunk."
"Refrain from having any alcohol or anything that can impair your judgment a bit and slow you down."
Key Takeaways:
On your wedding day, it's very important to show up appropriately and be present not just physically but mentally as well. So limit yourself to alcohol or Cannabis when you are on your wedding day.
You have a responsibility to show up, be present, and have a good time. You've got lots of time afterward to get high, to get drunk, or whatever you'd like.
Limit and Refrain from anything that can affect your judgment when you are getting married.
Episode Timeline:
[00:16] Episode Topic
[01:15] A High Wedding
[02:57] Refrain from Alcohol
[03:41] Limit yourself when it comes to Edibles
[04:04] Show Up Appropriately and Be Present
Learn more about True Love Knots!
True Love Knots' Youtube Channel