Dating Trends Monday Night with Maria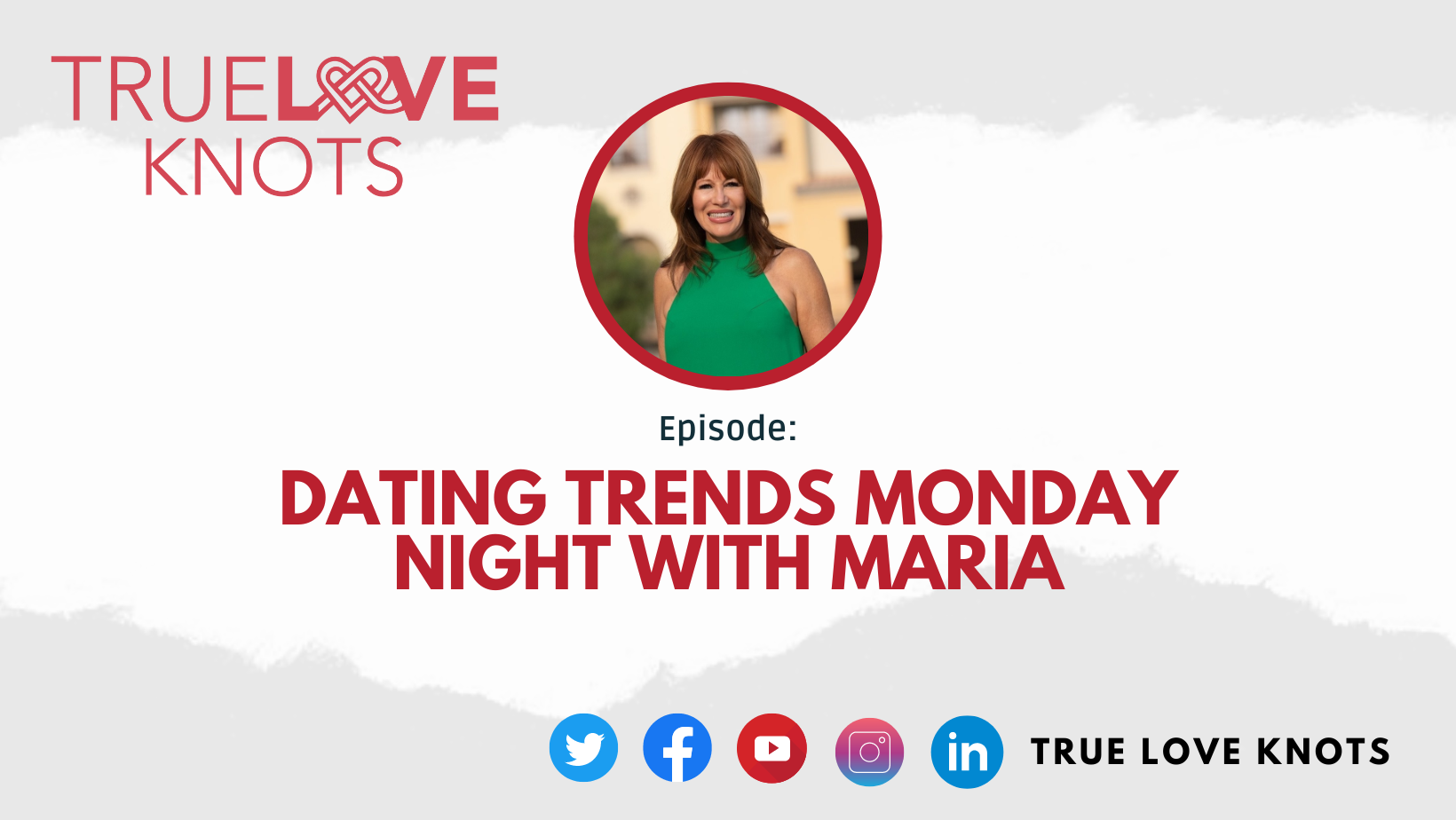 In this episode, Maria Romano, Founder of True Love Knots talks about the four dating trends.
Prejudices
[06:05]
Don't shortchange yourself because of someone's race, culture, sexual preference, political preference, or religious background. Look at the people for who they are. Step out of that mold because the world is blending.
The Four Dating Trends
[08:31]
Retro Shading. Going back to somebody that was a part of your life. Many people do it because it a lot easier than entering into a new relationship. It's like going back and putting the shoes that already fit well.
[09:54]
ManifestDation. You manifest the person you want in your life and put it in a vision board. People who do this gets a clearer picture and recognition of who they want to be with. You need to know what you want and who you want.
[12:49]
Hard Balling. People are ready to date, and they don't want to blow things out of the water. They don't want to fool around. Therefore, they'll ask a barrage of questions. Sometimes, this trend can scare somebody away.
[15:21]
Astro Love. This centers around a person's astrological sign. Putting your astrological sign to your profile might spark a conversation. People who are into the dating world seek their compatibilities from their sign and their prospect's sign.
Find out more about True Loves Knots on:
True Love Knots' YouTube Channel