Eloping to Vegas what you need to know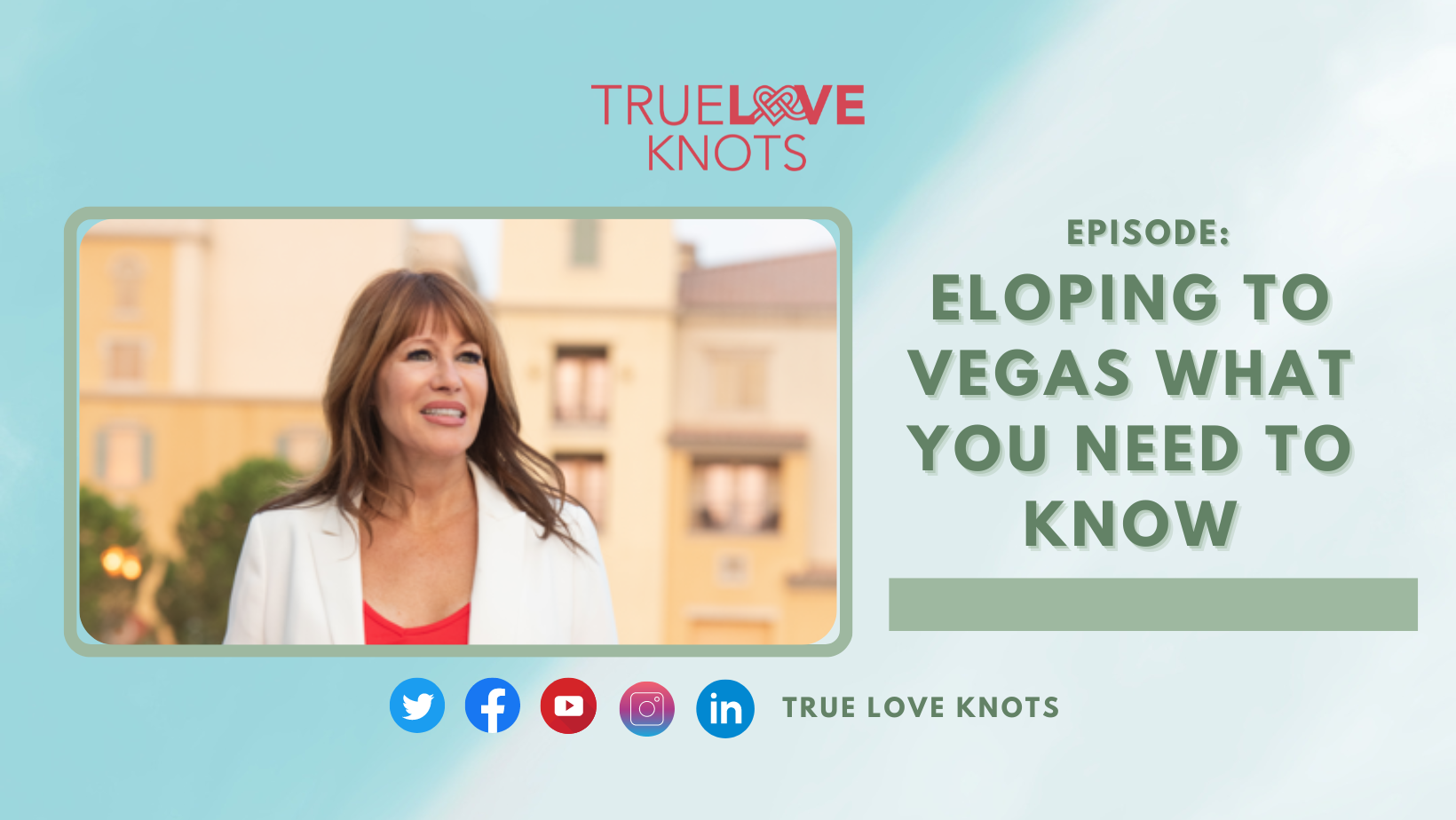 Have you always wanted to tie the knot in Las Vegas but don't know where to start? Today, we are Eloping to Vegas with Maria Romano. She will tell us what you need to know when you decide to take your vows with your lover in Sin City. Stay tuned, and don't miss out!
Standout Quotes:
"It cost sometimes a little bit more, if you're getting married on the weekend versus the weekday." [Maria]
"Find a venue that's going to work for both you and your partner." [Maria]
"One thing that's great about Las Vegas is we have our marriage license bureau opened 365 days a year." [Maria]
"God bless those clerks that work there, they are our godsent." [Maria]
"How many times we have couples show up, they forget the marriage license." [Maria]
"If you're on a budget, come in on the off days when it's not peak season." [Maria]
"You want to make sure whoever you're doing business with is somebody that's credible." [Maria]
Key Takeaways:
Maria Romano is a licensed wedding officiant in the wedding capital of the world, Las Vegas. She has been doing weddings for over 11 years.
The pressure from the parents about the venue is one of the top stressors for the soon-to-be spouse.
After booking your hotel rooms, take a look at wedding chapels in the area. If you're being married on the weekend rather than a weekday, or a particular holiday, it will cost a little extra.
You must pre-populate your marriage license on the Clark County Recorders' Marriage License Bureau website. You'll pre-fill it so that when you arrive in Las Vegas, all you have to do is head down to the marriage license bureau, provide your identification and money, and they'll pull up your marriage license.
Make sure you carry the marriage license with all the documents when you go to the wedding chapel.
Episode Timeline:
[00:23] Meet today's guest "Maria Romano," a professional wedding officiant in Las Vegas.
[1:10] What is the most stressful aspect of wedding planning for couples?
[1:49] Why should couples book a hotel room in Las Vegas before visiting?
[2:11] Weekdays or Weekends?
[2:41] Why should we research different chapels?
[3:12] What is the purpose of the Clark County Recorders website?
[3:51] Is the Marriage License Bureau open every day?
[4:38] When heading to the chapel, why should you bring your marriage license?
[5:12] What are the choices for a couple planning a low-budget wedding?
[5:34] Why should we check through the wedding directory of the Las Vegas Chamber of Commerce?
[5:49] Is it essential to do business with someone you can trust?
You can also follow Maria on her socials:
Website: https://trueloveknots.com/
YouTube: https://www.youtube.com/channel/UCuQxtZ81zuCIbYR4PwI39ZQ
Facebook: https://www.facebook.com/mariatrueloveknots
True Love Knots https://trueloveknots.com/wedding-services/