Embracing Your Inner Vulnerability Intensify And Strengthens Your Relationship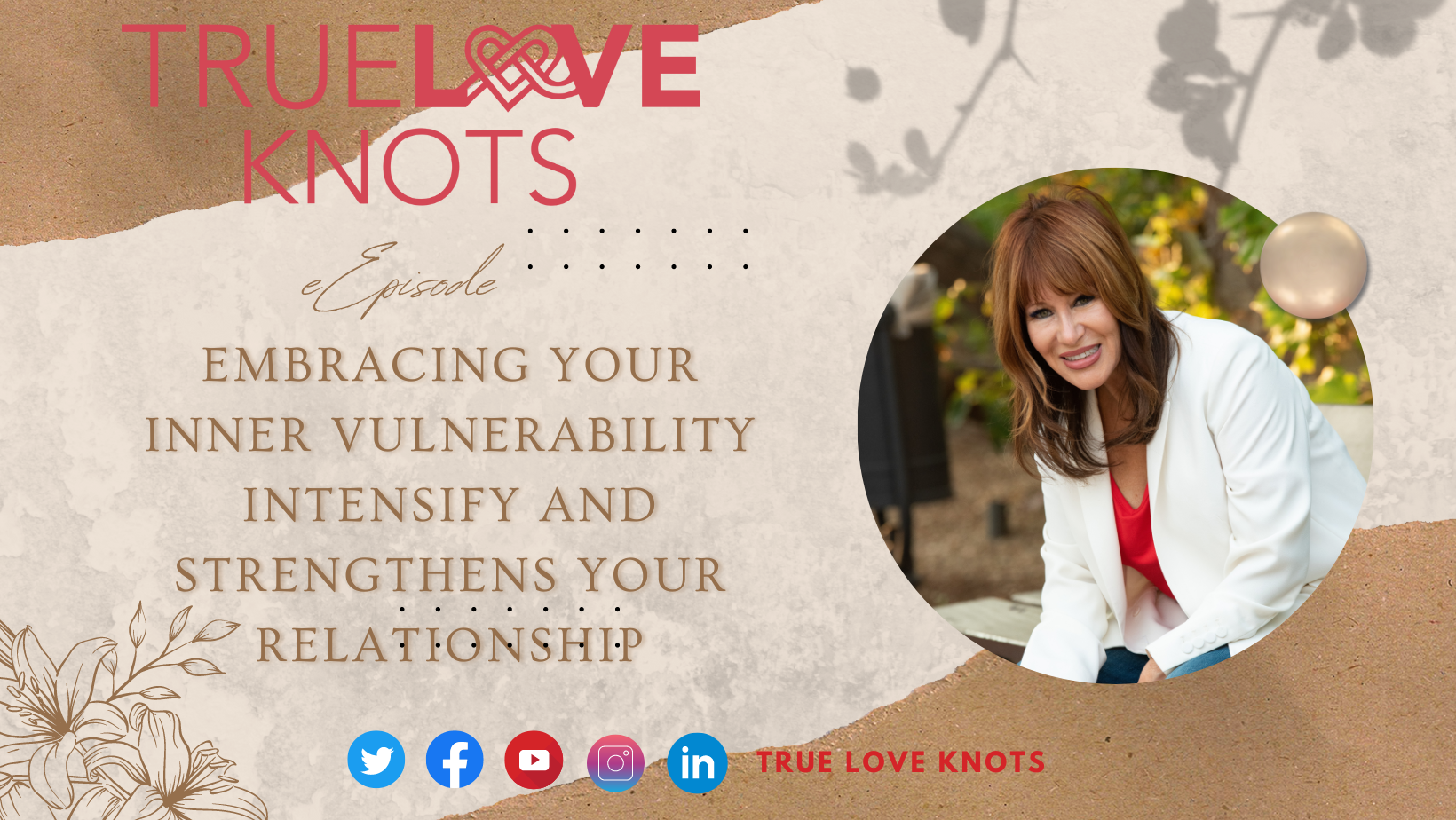 In this episode of the True Love Knots Podcast, Maria Romano has a question: Do you know what it truly means to be vulnerable? Listen to this podcast as Maria talks about Brene Brown's topic about being vulnerable and finds out why being vulnerable is essential and what it does to relationships.  
Standout Quotes:
"Some of us don't recognize that vulnerability is a sign of strength." [Maria] 
"Remember that comparison is the thief of joy, and when you're vulnerable." [Maria] 
"Being vulnerable in a relationship, whether romantic, family, friend or professionally, takes courage and strength." [Maria] 
"Being vulnerable shows that you have beauty inside you and that you are not afraid to share your feelings." [Maria]
Key Takeaways:
Being vulnerable may sometimes result in an outcome you do not expect. But it will give you the strength to accept yourself and be honest about your feelings to move forward. 
Vulnerability gives a person mental and emotional clarity and helps to communicate more openly with your loved ones.
Episode Timeline:
[00:37] Introducing Maria Romano
[01:12] Have You Been Vulnerable
[03:15] What did Being Vulnerable Did for Maria?
[03:53] How Can a Person Be Vulnerable to Other People?
[06:10] How Did Maria Saw Vulnerability in Arthur Brooks' Book?
Learn more about Maria Romano and the True Love Knots at:
Website: https://trueloveknots.com/ 
Email: maria@trueloveknots.com