Engagement season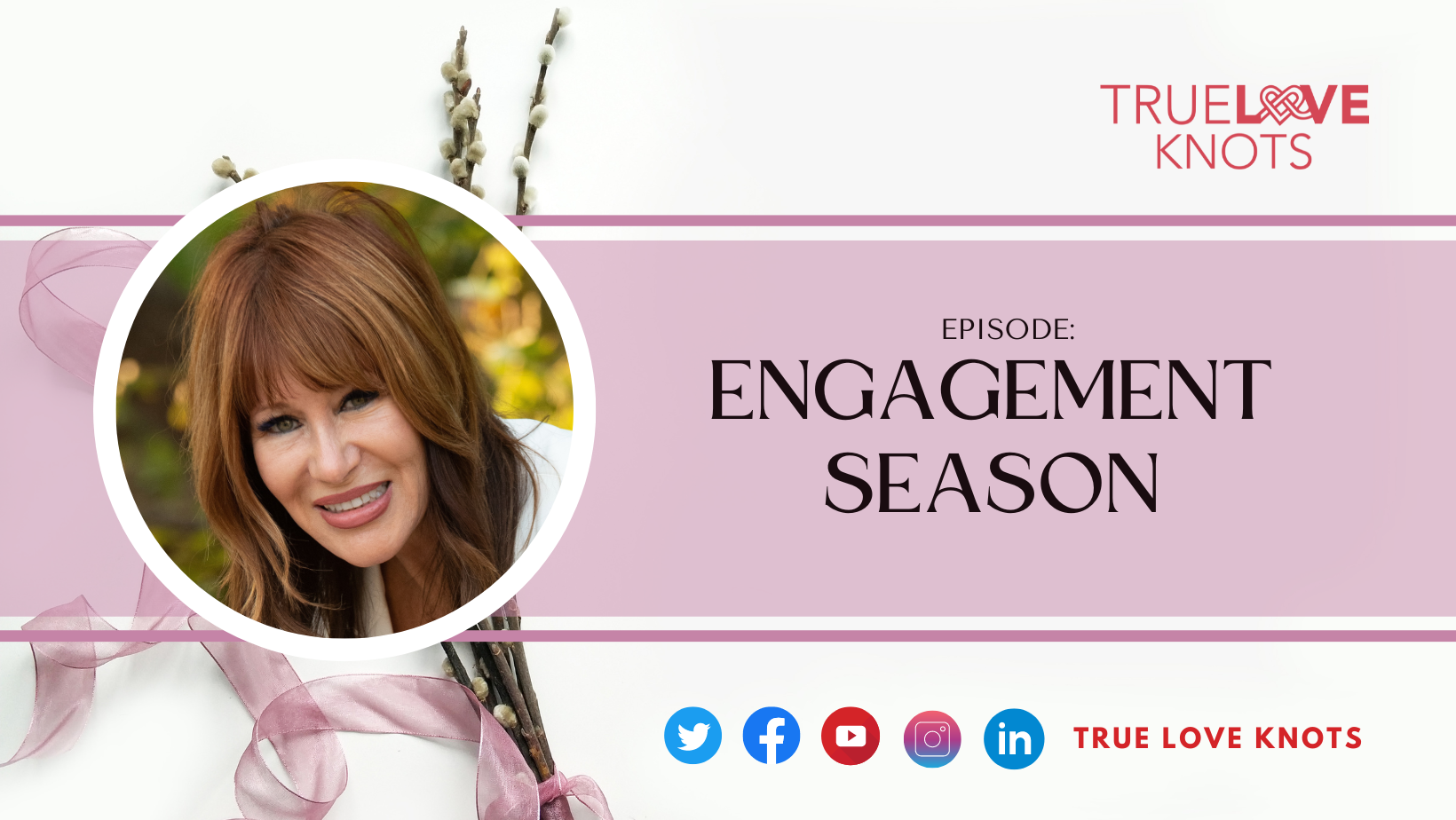 In this episode of True Love Knots, Maria Romano talks about a very special topic that is near and dear to her heart: The engagement season. Because right now in the middle of November is its beginning stages. Maybe you're thinking of popping the question to the love of your life and you want to make it special. Maria is here to help you with that. So, listen until the end when she's going to share some great information. Stay tuned!
Standout Quotes:
"I love being around people that I love and reconnecting. It's just wonderful." 
"Before you get married, you want to be able to pop that question, right? You want to make sure that you're doing this the right way. "
"You want to know that your partner is going to say yes. And I think that's an important thing to think about."
"The proposal is very important. It's just as important as the wedding ceremony."
"I really think that sometimes this is a really private moment between two people. Because this is something special. You cannot buy the beautiful emotions of love."
"You know that when you love somebody that is this gift, and when they love you back, that's an even greater gift."
"You need to choose the right time, the right place and what fits your budget of when you get ready to pop the question to the love of your life. And it has to be what really resonates and represents the two of you."
Key Takeaways:
Maria is a minister in Las Vegas, and she has been performing her duties for over 13 years.
You want to make sure you're doing things the right way when asking someone to marry you.
The proposal is just as important as the wedding, so give just as much importance to it.
Keeping things private will make it more special.
Treat your partner as a gift.
Choose carefully regarding the right time and place to pop the question.
Make sure the proposal resonates and represents both yourself and your partner.
Episode Timeline:
[00:01] What is Maria's special topic?
[01:03] What is Maria's favorite season?
[01:23] What is Engagement Season?
[01:56] What do you do in a proposal?
[02:43] How did Prince William propose to Kate Middleton?
[03:09] How important is the proposal?
[04:03] What are some examples of unique proposals?
[06:48] Should that certain moment be private?
[07:15] Closing Statement
Learn more about Maria Romano and True Love Knots at:
Website: https://trueloveknots.com/
Facebook: https://www.facebook.com/mariatrueloveknots
Twitter: https://twitter.com/TrueLoveKnots
Instagram: https://www.instagram.com/truelove.knots
YouTube: https://www.youtube.com/channel/UC4XENvaw7hp-A3RRAvsUJiw