Event Planning Excellence: How to Grow a Successful Business by Creating Unforgettable Weddings and Events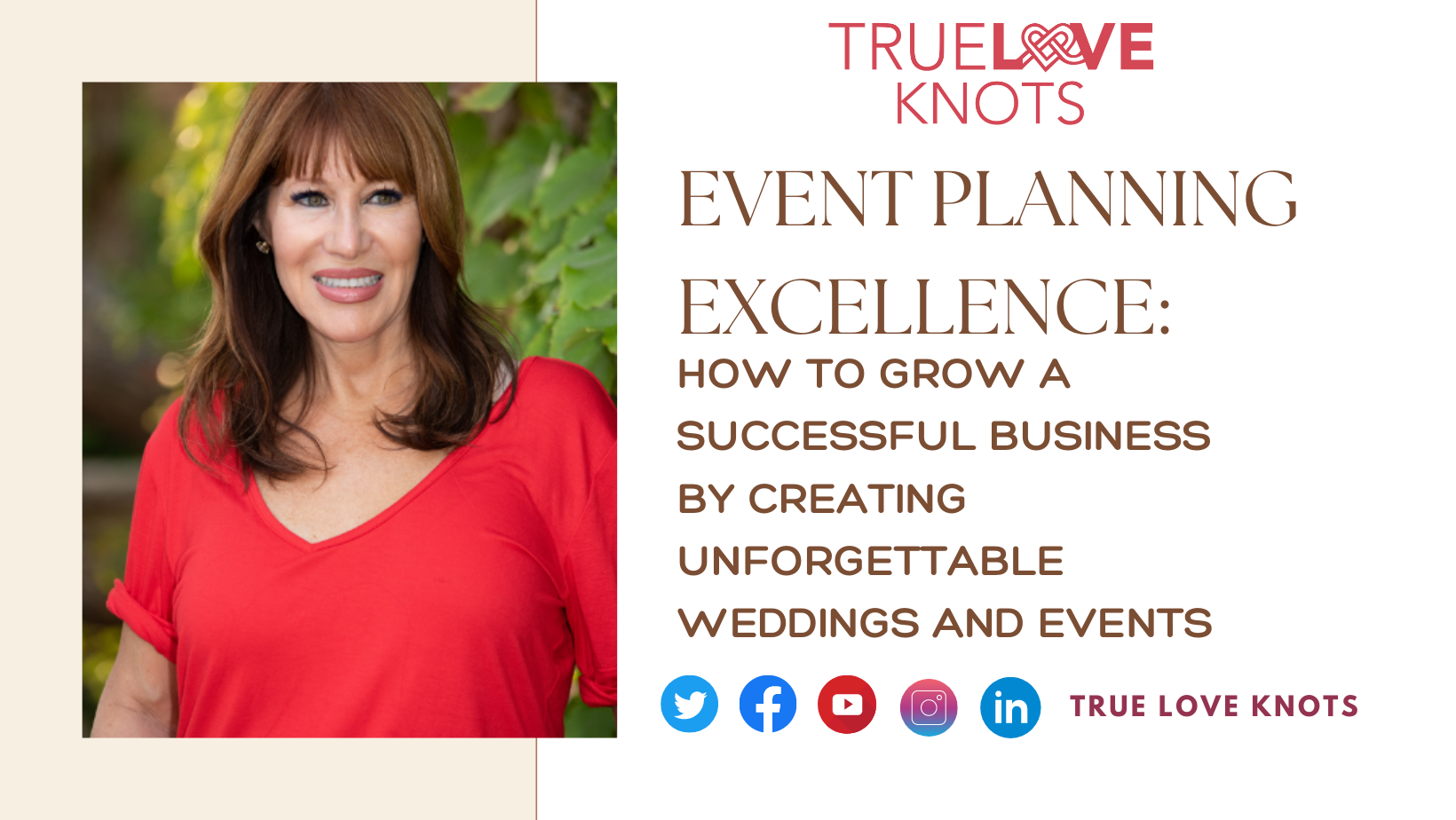 In this episode of the True Love Knots Podcast, our guest is Danielle Leilani. She is the founder of the international event planning and design powerhouse, Leilani Social. She is also a celebrity wedding planner, a business teacher, and a lifestyle personality. Danielle and her team created perfect events for celebrities, influencers, and brands worldwide using the Leilani Method. Today, Danielle shares her expertise in executing dream weddings and events and growing a successful business in the event planning industry.
Standout Quotes:
"I started thinking I can do this on my own. I want to do this independently, and my soul was calling me to do things my way." [Danielle]
"We are so conditioned to play small. In hindsight, why didn't I think I would own my own business? You know, I had an inkling, right, but that noise or that sound in your voice gets stronger and stronger, the more like conditioning you shed." [Danielle]
"Start before you're ready. Do it even though you don't feel it because it'll shift your brain chemistry." [Danielle]
"You got to be a little delusional, and you can't let people say things, or they'll write you. Just have to tune out the noise and stay focused. And it's about how bad you want it." [Danielle]
"There are several moments in your life where you reach a certain point. And then you're like, wow, I've graduated or elevated past that place. What's next." [Danielle]
"It's about being a smart business person and about being not only flexible but smart and savvy as you navigate this crazy industry and life as an entrepreneur." [Danielle]
Key Takeaways:
Understand that sometimes, your dreams may take you places you never expected. Be open to new opportunities, even if they seem daunting or far away.
Set ambitious yet achievable goals for yourself. Even if they seem lofty, with hard work and dedication, you might surprise yourself by surpassing them.
Trust your intuition and leap when it strongly calls you. Even when there's uncertainty or fear, listening to your gut can lead you to your rightful path.
Tuning out negative voices and focusing on your path is essential. Remember, your dedication, focus, and how much you want to achieve your goals truly matter.
Always be prepared for growth and evolution in your personal and professional life. Don't shy away from exploring new chapters and asking, "What's next?". Life is about progression, not stagnation.
Accessibility is key. Strive to provide services that cater to a wide range of budgets without compromising on the quality of your work. Everyone deserves to experience your services, regardless of their budget.
Whether it's in your pricing, the services you provide, or the way you approach your business, being flexible can help you navigate changes and opportunities that come your way.
Episode Timeline:
[00:46] Introducing Danielle Leilani
[03:15] How Did Danielle Become a Wedding Planner?
[10:09] What's the Importance of Listening To Your Gut Feeling?
[13:52] What's Danielle's Way to Develop Confidence?
[20:46] How Did Danielle Start Her Company?
[29:57] How to Pick the Right Speakers?
[26:51] What is Danielle's Words of Wisdom?
[32:28] Where to Reach Danielle Leilani?
Learn more about Danielle Leilani at:
Website: https://www.leilaniweddings.com/
Leilani Social: https://www.danielleleilani.com/