Eyes closed Too many choices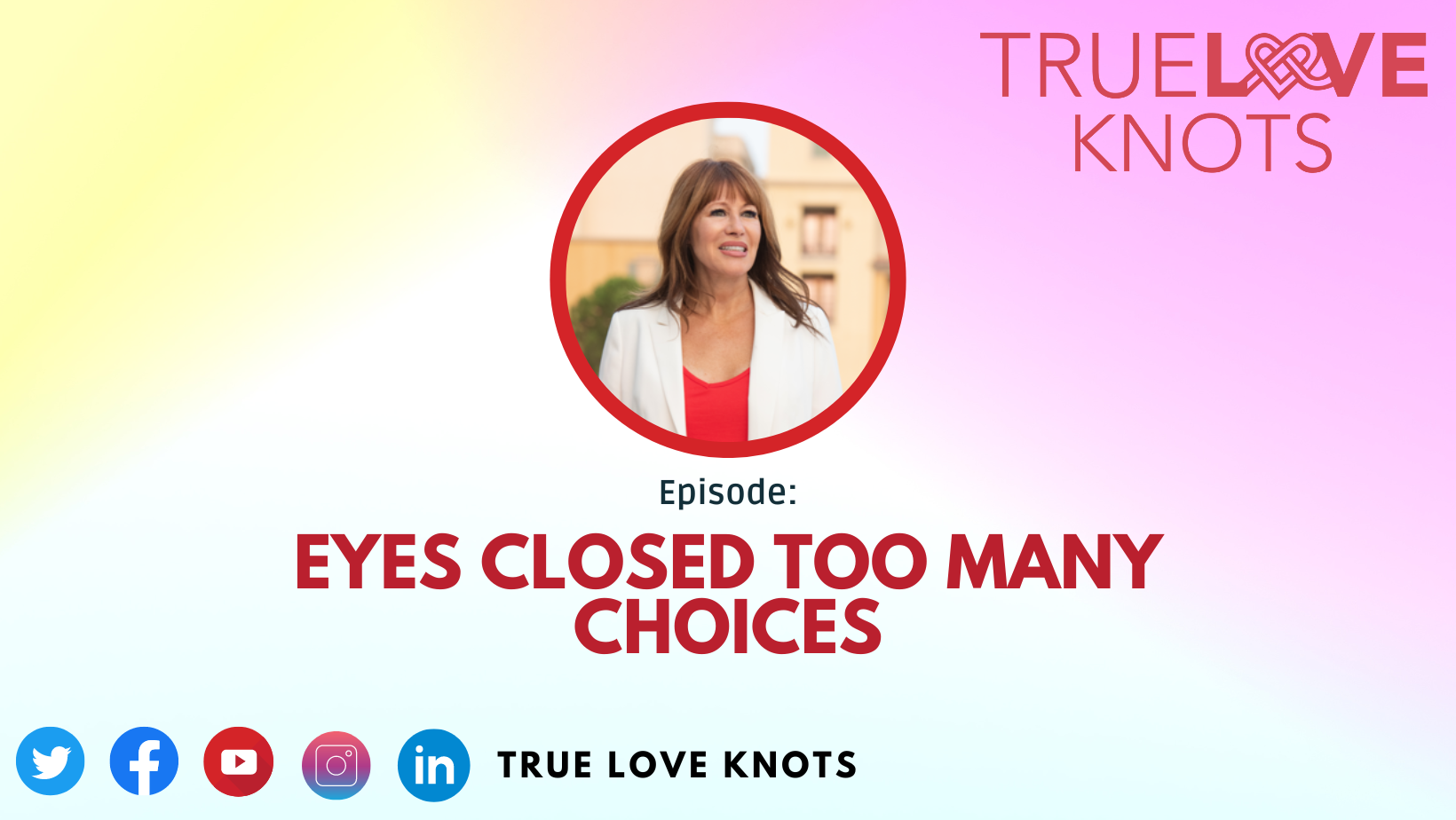 Have you ever looked at someone who was incredibly gorgeous and felt zero attraction towards them? It's easy to be enticed by physical beauty but being drawn to someone goes above and beyond physical appearance. In this episode, Maria talks about some surprising truths that go beyond looks – attitude, personality, moral values, character, and goals that will help you find your perfect mate in life and on dating apps!
Ministering a Wedding for Visual Impaired Couple
3:58
On Valentine's Day, Maria ministered a wedding ceremony with a beautiful couple who are both visually impaired. The couple met several years ago when Keyshia became legally blind, sought a teacher, Leonard, who taught and introduced to her the technology she can use to help her survive in the world.
5:09
As the minister, Maria guided the couple through the whole ceremony to help them with the rings, walking the couple down the aisle, facing each other, etc.
Dating Apps, Loving and Liking Someone beyond the Physical
7:29
Dating apps and other apps are created to get you down the rabbit hole and addicted to using them.
8:19
There are many great people out there on dating apps, but you need to give people a chance. It will help if you don't always judge a book by its cover. The wedding Maria ministered for the visually impaired couple made her realize that truly love is blind and goes beyond physical. There wasn't anything physical with the eyes can see. They connected through their other senses, through their smell, and their touch.
9:12
Close your eyes and imagine not being able to see that person, but you love them. We get so caught up in thinking that we can find somebody better, somebody that looks younger and much more attractive. But it goes past the physical.
9:55
You need to fall in love with each other, basically on who you are on the inside.
10:09
We spend so much time on the physical because of the influence of social media. We're all under pressure that we need to look good, we need to be the best, and we need to post things that show us living our best life.
12:16
Give people an opportunity. You never know when you're going to find that perfect person for you. And that hidden gem could be right there.
13:03
You want to like the person you're with. Not just love them, but also like them. You want to be able to build a strong foundation. You want to have a successful relationship. And having a successful relationship means having a good foundation, getting to know a person for who they are, and liking them for their strengths.
If you want to discover the perfect True Love Knots program for you, visit https://trueloveknots.com/dating-coaching/#masterclass to access some of Maria's unique dating coaching programs that will help you find your perfect plus one!
You can also follow Maria on her socials: