Finding Love Again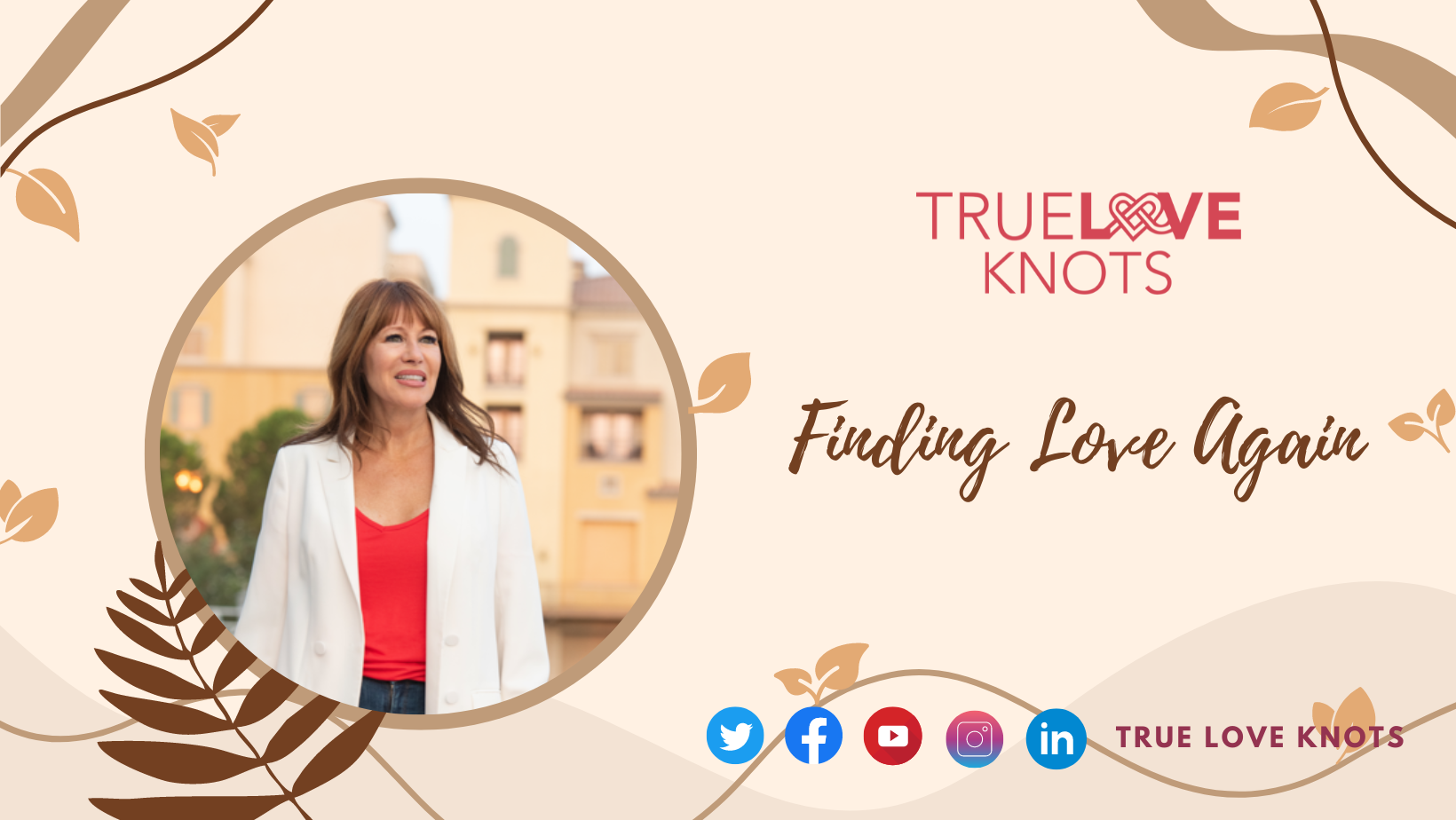 In this episode of True Love Knots, Maria will talk about how to find love again and what you'll need to get back into the dating world, regardless of age. If you believe you can't love again after losing your partner, think again. Age will not be a hindrance for anyone who wants to experience love. Tune in to this episode to learn more!
Standout Quotes:
"Take time to heal because you want to be the best version and bring the best version of yourself."
"Having more clarity about who you are allows you to find the partner you want to last a lifetime."
"Take the time to reflect on any past relationships and what you've learned and understand."
"Don't care how old you are; take your time."
"You can find love after divorce or death, and you can find love at any age."
Key Takeaways:
Knowing to find the right partner is the key to any successful relationship.
When in grief, take your time to heal.
Most men will return to the dating world much quicker than women.
Take your time to learn from your past relationship.
Focus on self-care and self-love.
Don't be afraid to try new experiences
When you are writing your profile, talk about your positive traits.
Take your time to get to know someone, don't rush into a relationship.
Make sure you spend time working on who you are.
Episode Timeline:
[00:29] Introducing the topic of relationships and finding love again
[1:36] What is the key to any successful relationships?
[1:55] What it takes to get back into the dating world?
[4:00] What should you widows or widowers do?
[5:58] Why self-care and self-love is important?
[7:17] The significance of expanding your social circle
[8:42] Being open to new experiences
[9:52] Take your time to know someone
[10:30] The most crucial thing for Maria when meeting somebody 
[11:36] Find a therapist when you're dating
[12:07] Maria shares a sweet story of an elderly couple