Finding Love in the Later Stages of Life with Cynthia Harris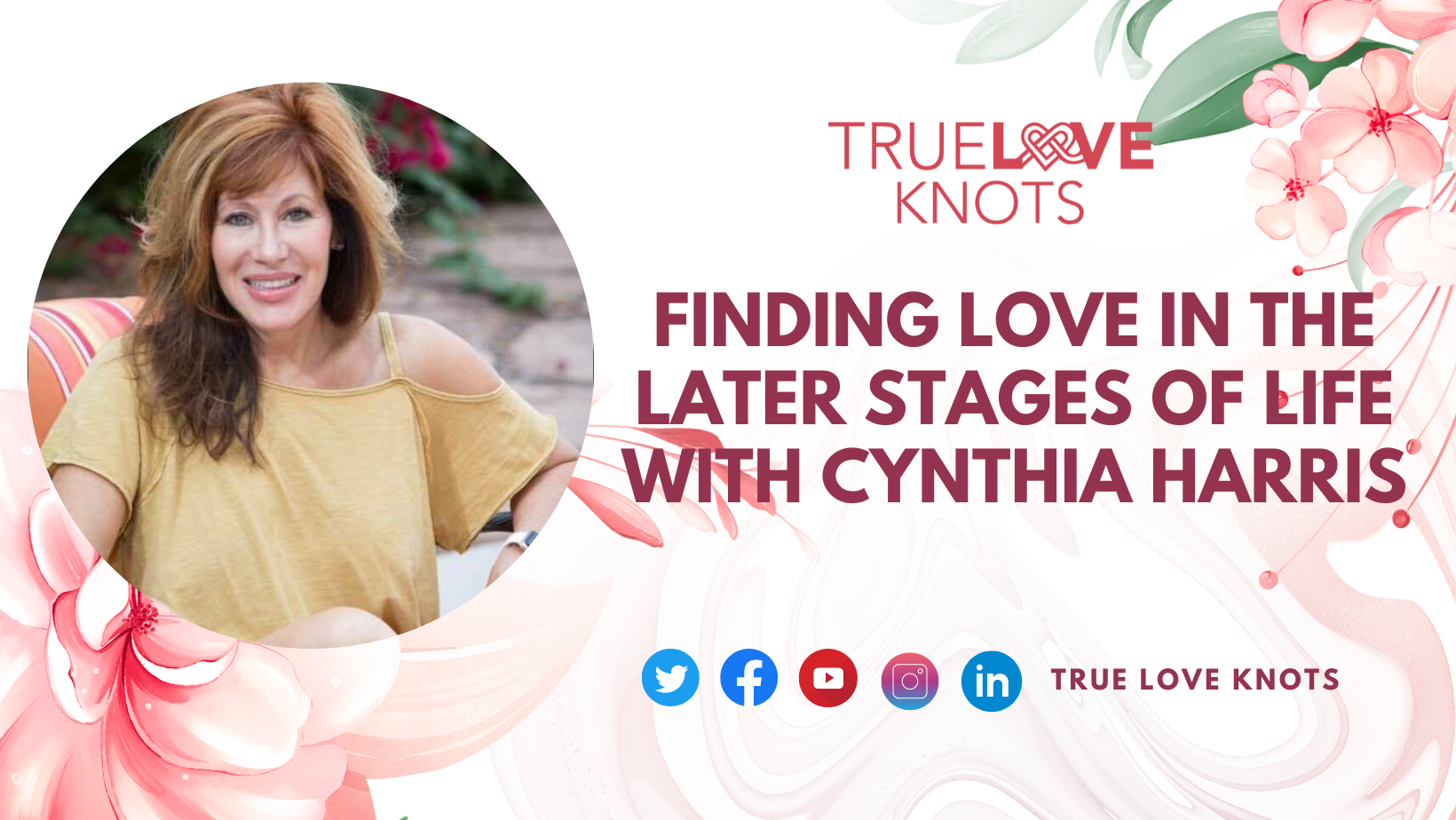 In this episode of the True Love Knotst, our guest is Cynthia Harris. She is a pianist and the founder of Classical Entertainment. Since childhood, Cynthia plays piano for wedding ceremonies. And as she grows to be an adult, she started to play on her friends and family's wedding. Because of her classical background, and her desire to be more in the entertainment industry, she created Classical Entertainment. Today, Cynthia shares all about classical music and ambiance music, love, business, and more!
Standout Quotes:
I started Classical Entertainment because I have a classical background. But also, I wanted to move toward the entertainment side. [Cythia]
Don't be afraid of love. When it comes around, be open to it. But first, know yourself, know what you're looking for, and know what you've learned from previous relationships. And don't harbor ill will.  [Cythia]
When you find love in the later stages of life,  it was just like a direct hit. It was just wonderful. [Cythia]
I joined some of the networking communities, which I think because in those situations, you develop your relationships, and the relationships are really key.
How do you increase your visibility and your network when you show up as who you are? [Maria]
Working the way I do. working in this idiom, working in Las Vegas, in special events, in destination weddings, in local weddings, is just so thrilling. It's just fun. I enjoy each and every client or each and every couple. [Cythia]
Key Takeaways:
Classical Entertainment specializes in producing ambient music.
Cynthia became an organist and pianist in their church at the age of 16.
She can also play the instrument harpsichord.
Cynthia finds her love for life after a long time at a Christmas party.
Don't be afraid in entering a new relationship. Just learn from your previous one, grew, and be better.
Fostering relationships with people is important.
Cynthia enjoys very much the work she is doing right now.
Episode Timeline:
[00:08] Meet today's guest "Cynthia Harris," Founder of Classical Entertainment
[1:33] Who is Cynthia, and how was her company Classical Entertainment started
[4:31] What other events besides the wedding ceremony does Classical Entertainment perform?
[6:39] Cynthia shares her story of playing in the Oregon Church
[7:28] What instruments other than a piano can Cynthia Perform?
[9:13] Cynthia's favorite classical piece during a bridal march
[10:42] What is Cynthia's love life journey?
[12:29] What are the signs Cynthia finds to confirm her love?
[16:51] What are Cynthia and his husband's future goals?
[18:53] How does Classical Entertainment promote or advertise its services?
[21:54] What is Cythia's advice for music and love?
Learn more about Cynthia Harris and Classical Entertainment at:
Website: https://classicalentertainment.com/