Five Language of Love & Enneagram Test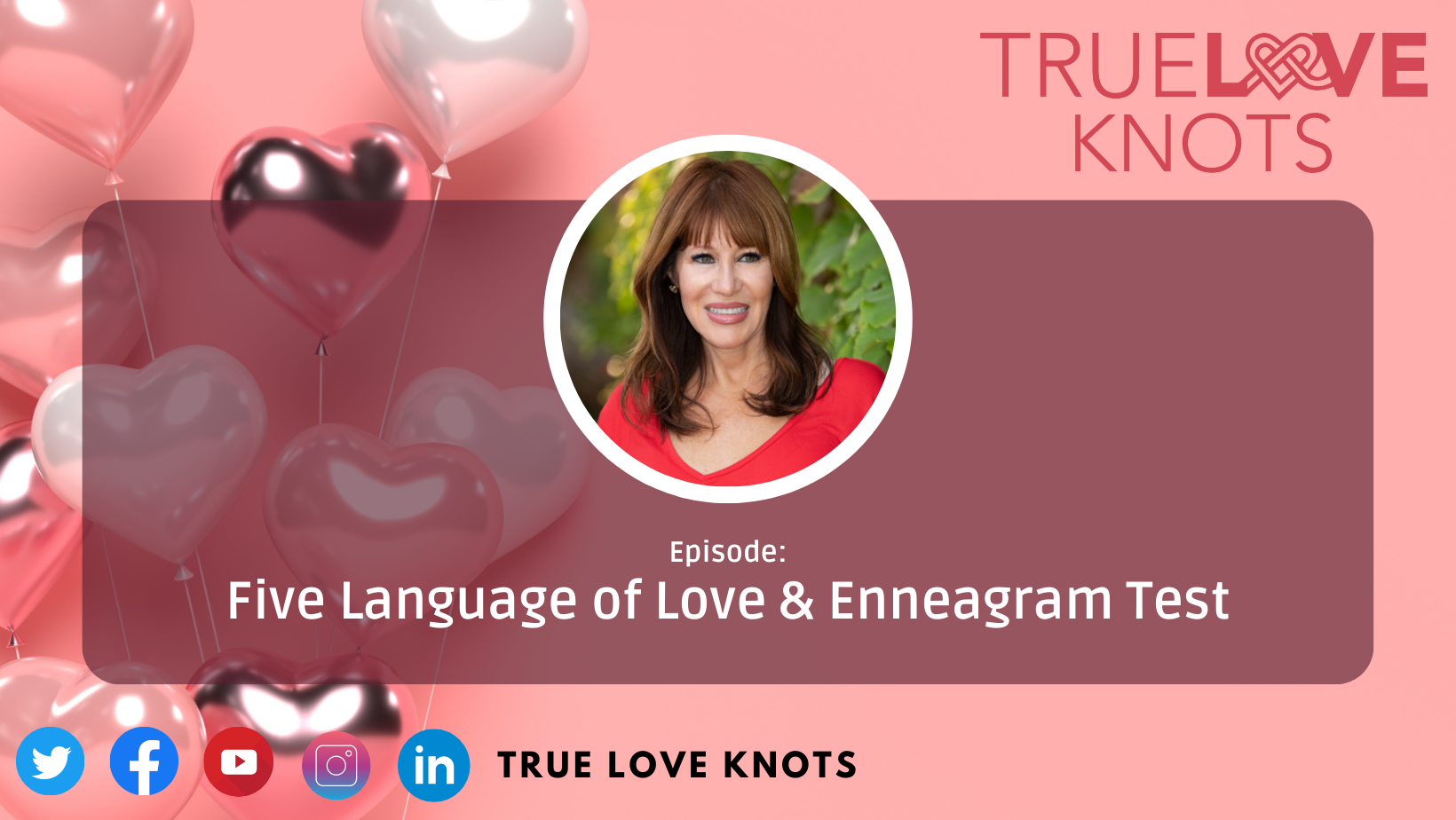 In this episode, Maria Romano, Founder of True Love Knots talks about relationships – the five languages of love and enneagram test. The more you learn about relationships, the better off you are going to be. You will have a better understanding of how to communicate and relate to people.
Five Languages of Love
[02:00]
From the Dr. Gary Chapman's, The Five Love Languages, there are five languages a person should learn to be better in relationships:
Touch – to be hugged and appreciated

Hearing – to hear someone says how much they loves you verbally

Gifts – being cherished and shown love through gifts

Spending quality time – this is how relationships grow and avenue to connect

Act of Kindness – be assisted in times of need

Enneagram Test
[10:02]
There are nine scales in the enneagram test:
Perfectionist – idealistic, everything should be done perfectly and on point. Sometimes, you have to pause and let go. Not everybody is not like you.

Giver – a person who gives a lot to people, caring, interpersonal, demonstrative, and generous of their personal time. Sometimes, you need to step back and make sure you are taking care of yourself.

Achiever – success and goal oriented, pragmatic, adaptive, forward thinking, driven, and image conscious.

Individualist – very sensitive, expressive, dramatic, and true to themselves.

Investigator – intense, perceptive, innovative, secretive and isolated.

Loyalist – committed, secure, engaging, responsible, and grounded. Sometimes, they are anxious and suspicious.

Enthusiast – optimistic, adventurous, always on-the-go, spontaneous, fun, and versatile. However, they can be distracted and scatter-brained sometimes because they don't think everything enough.

Challenger – powerful, dominating, confident, decisive and confrontational.

Peacemaker – receptive, reassuring, agreeable, complacent, calm, and make sure everything is okay.

Conclusion
[19:35]
You can use these tools in your life to have a better gauge in understanding the people you care about. Make an effort to know their language and what type of person they are to lead and communicate with them properly.
Resources:
Interested on your what language of love you need to focus on? Take the quiz at:
Quizzes – The 5 Love Languages®
Get a copy of Dr. Gary Chapman's The Five Langauges of Love on Amazon:
The 5 Love Languages: The Secret to Love that Lasts: Chapman, Gary
Learn more about True Love Knots on:
True Love Knots' YouTube Channel