Grow And Nurture, A Worth Of Journey To Joy With David Tutera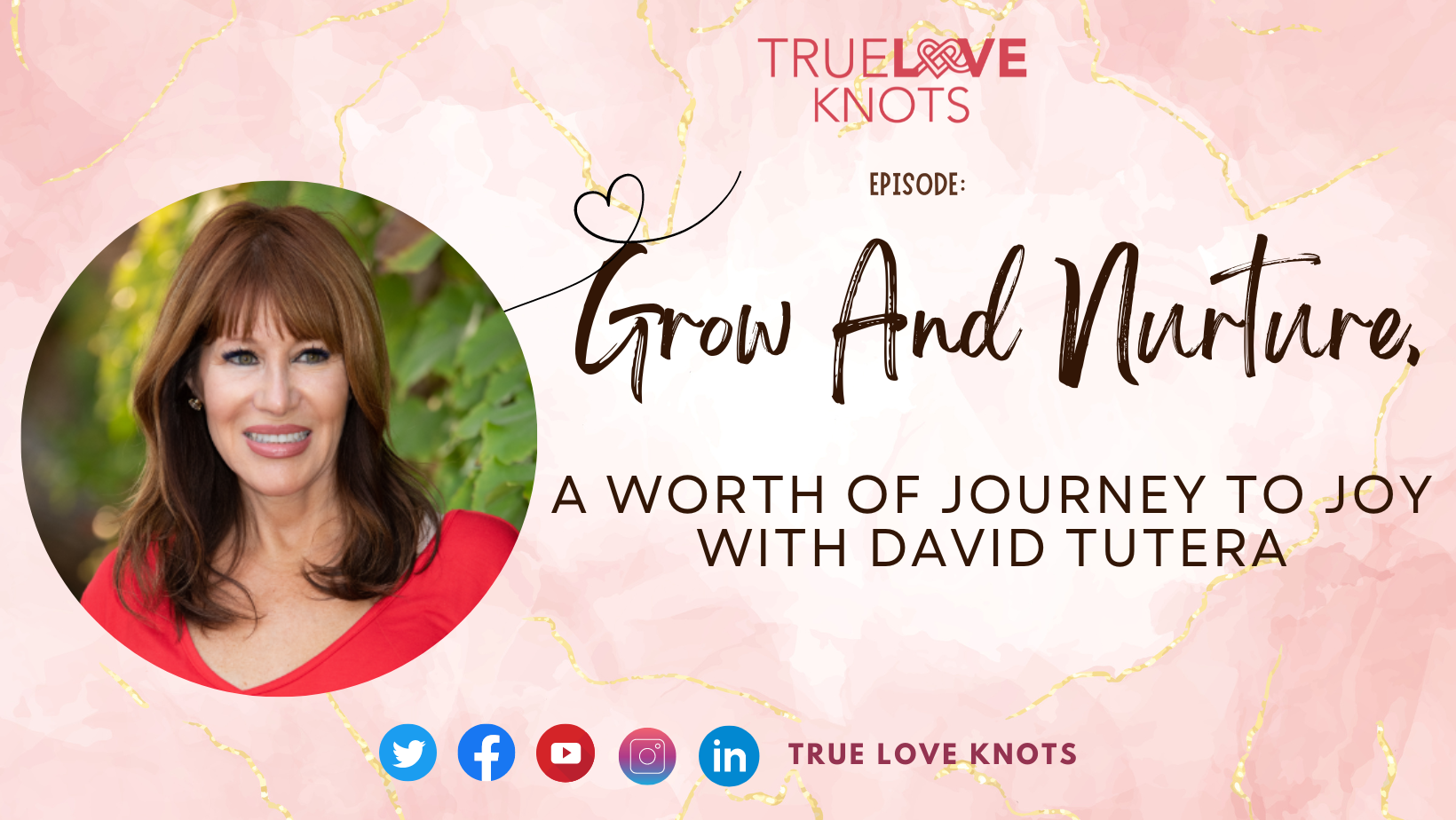 How do you value yourself and know your worth? Many of us are dealing with difficulties in life that have an impact on how we view ourselves. But that's fine because we're just human. But don't let such difficulties diminish your value. Know that you're worthy no matter what.  In this episode of True Love Knots, Maria Romano talks to David Tutera. David is a celebrity wedding planner, speaker, and author of 8 books including Journey to Joy.  David discusses the background of his book as well as how his life experiences have taught him to recognize his value
Standout Quotes:
"Surround yourself with people that believe you are great because you are." [David] 
"When you become successful in any career, it is our job to stand up and teach people." [David]
"Don't let someone influence your energy or make you feel less than who you are; just walk away." [David]
Key Takeaways:
If you walk around assuming that you're just not the value of what you're worth, you're not going to find yourself out of that darkness.
The problem with the special events industry is that the best of the best often brag about what they do instead of sharing tips on how to improve and succeed.
Stand up with pride and feel confident. Even though we may not always feel confident, we must project a confident attitude. When you need help, ask for it.
Episode Timeline:
[0:41] Meet today's guest, David Tutera
[2:58] David's family background
[6:49] David and the Predator
[14:23] The Blow Up
[16:28] David was invited to speak at the view
[18:35] Being involved in events and mentoring
[23:33] Pain can be power
[26:28] David's mother
[29:37] What would David Tutera say to his 21-year-old self today?
Learn more about Maria Romano and the True Love Knots at:
LinkedIn: https://www.linkedin.com/in/maria-romano-tlk/ 
Website: https://trueloveknots.com/ 
Learn more about David Tutera at:
LinkedIn: https://www.linkedin.com/in/david-tutera-120a2620a  
Website: https://davidtutera.com/