Have You Ever Said I Don't Instead Of I Do?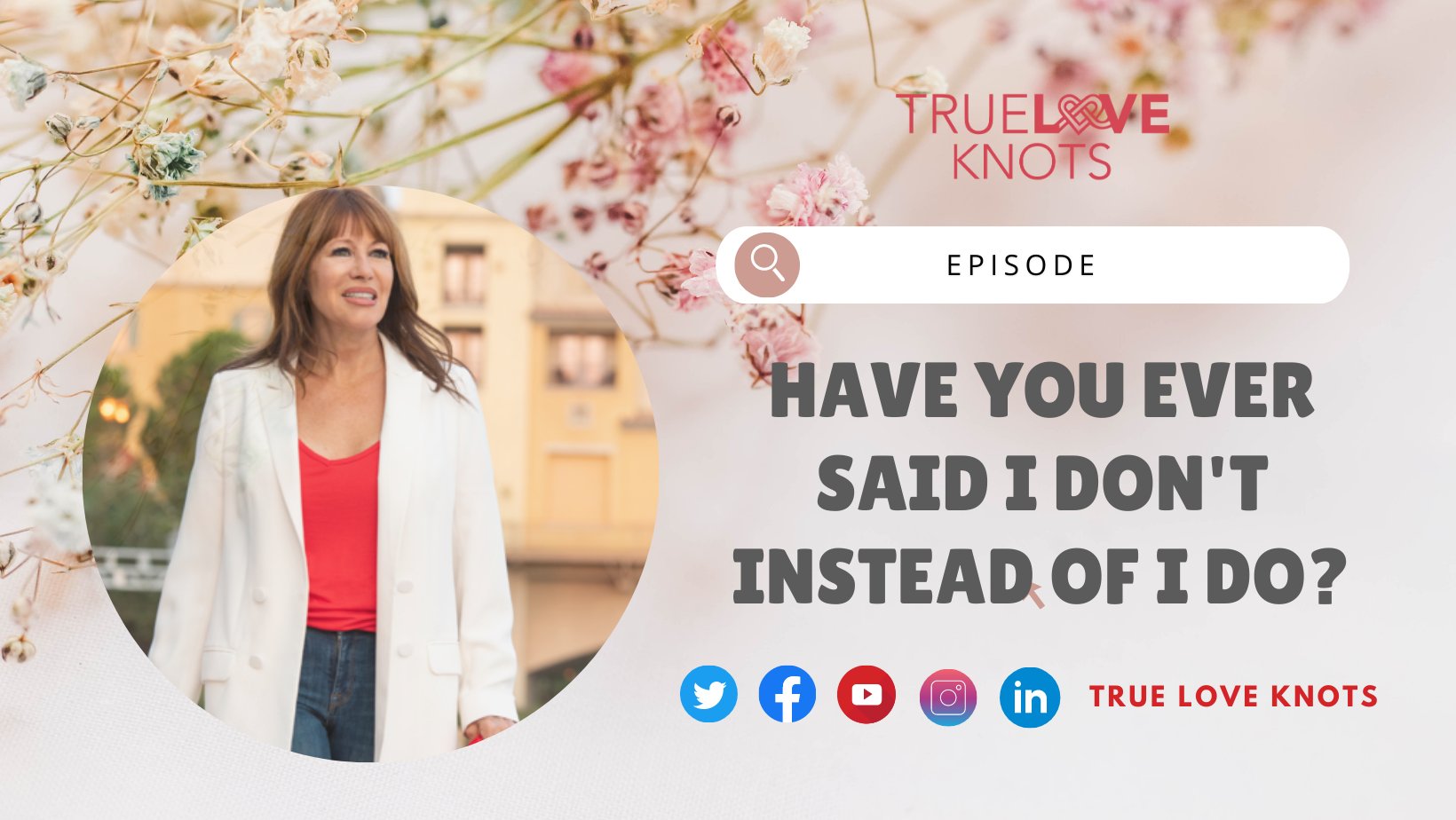 Weddings are occasions to commemorate a historic pledge of unwavering love. One of the best days of your life is your wedding day. From the walk down the aisle to the first dance as husband and wife, the memories made on that special day are certain to last a lifetime. Weddings are a wonderful occasion to send your best wishes and wisecracks to the bride and groom, whether you're a part of the memorable day or are just present for this solemn ritual. In this episode of the True Love Knots Podcast, Maria will talk about stopping or declining wedding ceremonies.
Standout Quotes:
"I speak about love in the workplace because as far as I'm concerned, we need to bring more love everywhere."
"The wedding is one of the most important days of your life. it should be a day where there is lots of love and lots of joy."
"It's important to enjoy what you hear in the ceremony. If you're flooded with doubt and anger, it doesn't serve anyone."
Key Takeaways:
Love makes the world go round, so spread it wide and far!
Couples should always make their wedding ceremonies memorable because it's one of the most important events that define a couple's relationship.
Enjoy the day and don't let the negativity get to you on such an important day.
Episode Timeline:
[00:02] Introduction
[1:40] Performing Wedding Ceremonies
[3:53] Maria's Experience of Stopping a Ceremony
[6:24] Maria Walks Out
[10:01] The Importance of a Wedding
[12:44] Final Word
Learn more about Maria Romano and True Love Knots at:
Website: https://trueloveknots.com
Email: maria@trueloveknots.com
Phone: +1 702-501-4150