How Can You be a Great Wedding Officiant That Produces a Unique Wedding Ceremony with Clint Hufft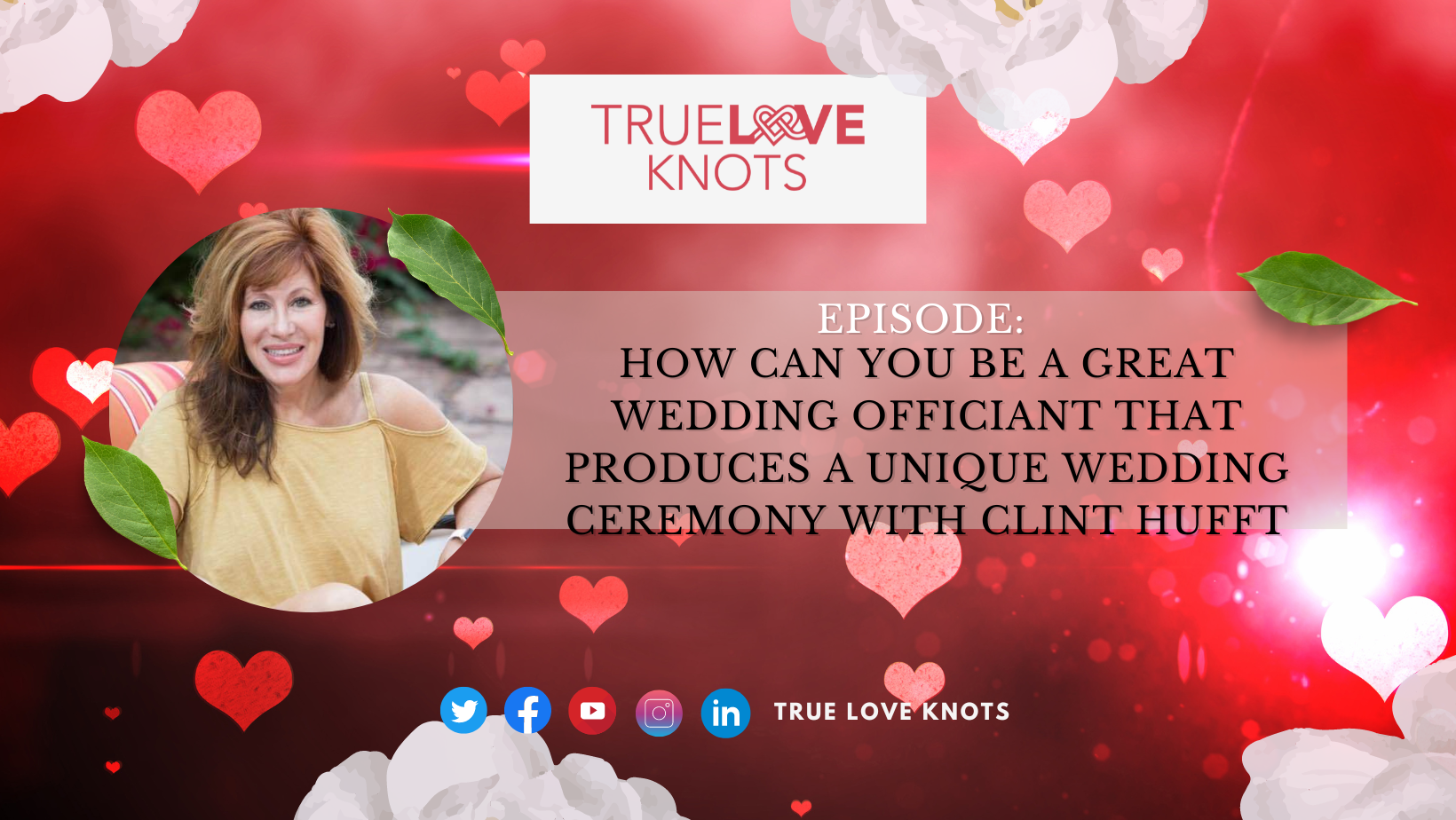 Having an unforgettable wedding ceremony needs a lot of effort and time preparation. That's why getting someone that is professional in wedding ceremonies will be a big help for you. In this episode of True Love Knots with Maria Romano, our guest is Clint Hufft. He is a wedding officiant, a spokesperson, and an auctioneer. Today, we're going to talk about how Clint got started, what he does in the wedding industry, and what you can get out of it if you're looking to get involved in the wedding industry.   
Standout Quotes:
"I think my connection to the couple is the most important thing. I want the guests to feel welcome. I want them to feel included. But I am very clear that it's not about the guests at all. It's about the couple and the connection between the couple." [Clint]
"I always want to make sure they understand that where the license is issued, you are under the auspices of the civil laws of matrimony. And so you better be aware of that. That means that if couples come from other states, I recommend they do their due diligence and find out what the laws of matrimony are in your state." [Clint]
"I would suggest that if you want to be an officiant, the first thing you do is become an excellent public speaker. That means you need to be able to embrace the moment and feel comfortable in it because the minute that somebody thinks you're nervous, they're disconnected from the emotional content of what's happening, the significance of what's happening, and their focus is on you." [Clint]
Key Takeaways:
The most important thing is for the couple to remember and have brilliant memories of their wedding that they can look back on. And anytime anything triggers the memory of their wedding ceremony, it's a good feeling.
Is it important for you to have the document and everything locally so that you can easily access that? A license signed by an officiant beyond the country's borders can be contested as invalid.
One of the most important things to remember if you want to be an officiant is how to speak to the public comfortably. It isn't just about talking in front of many people but the nuances of doing it well.
Episode Timeline:
[00:10] Meet today's guest, Clint Huff
[01:17] How Clint started in the wedding industry?
[08:01] Does the couple have a template to create their own ceremony?
[11:43] How much preparation does it take for Clint?
[16:19] Special licensing and where does Clint perform most of his ceremonies?
[27:36] Where do you think the wedding industry is going?
[33:36] What would you tell somebody that wants to get involved in the wedding industry?
[37:46] Wedding MBA
Learn more about Clint Hufft at:
Website: