How To Start A Wedding Ceremony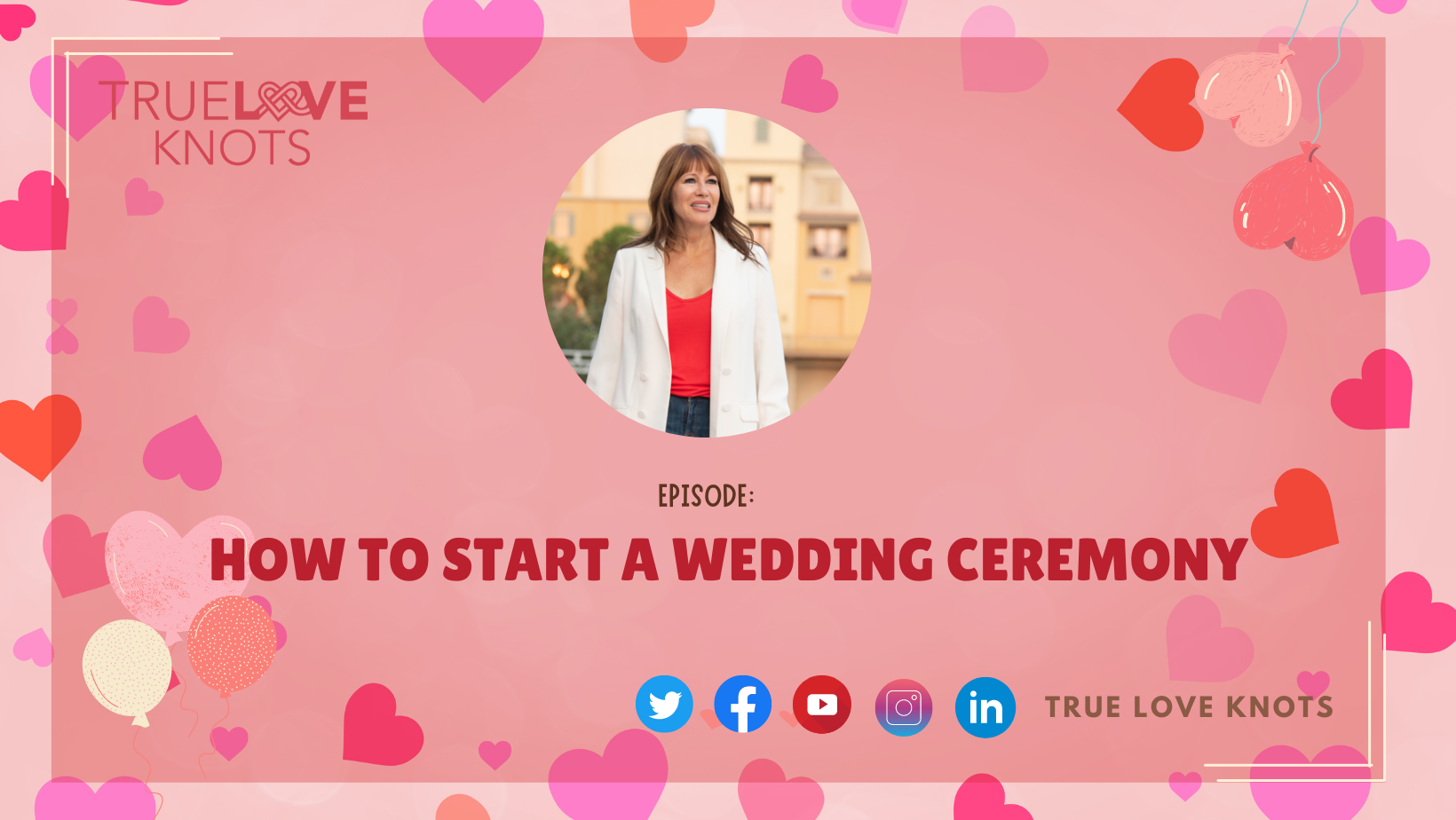 Wedding ceremonies has always been one of the important events in someone's lives. In this episode of True Love Knots, Maria Romano shares to us some tips on how to kick start a wedding. She has been a minister for over 13 years, and she already officiated thousands of wedding ceremonies in Las Vegas, Nevada.
Standout Quotes:
"You need to introduce yourself to the guest. They need to know who you are." [Maria]
"Because most people might think this is just another wedding ceremony, it's going to be somebody starting off with dearly beloved. No, no, no, you're not going to start off with that." [Maria]
"Love what you do my friends, especially when your couples say I do" [Maria]
Key Takeaways:
Before starting a processional, you must introduce yourself to the people. It's nice and presentable to introduce who you are.
Let the people have a little fun and get excited for the event. You must say something to get them involved. You can also share about what's going to happen in the event.
As a wedding officiate, you must love what you do to be fully involved. You'll get excited and will be able to fulfill the job well if you love what you're doing.
Episode Timeline:
[00:02] Introduction to the Episode
[01:00] More about True Love Knots
[01:21] Performing a Wedding Ceremony
[01:45] Say a Few Words Before Starting a Processional
[02:35] Get the People Involved
[03:19] Share the Timeline of the Event
[05:07] Give Out Reminders about the Kids
[06:16] Reminding to Turn off their Cellphones
[07:05] Quick Rundown on How Maria Starts a Wedding
[08:30] Final Remarks
Learn more about Maria Romano
Website: https://trueloveknots.com/
Email: maria@trueloveknots.com