How You Can Keep Your Relationship Fresh And Exciting So You Don't Fall Out Of Love?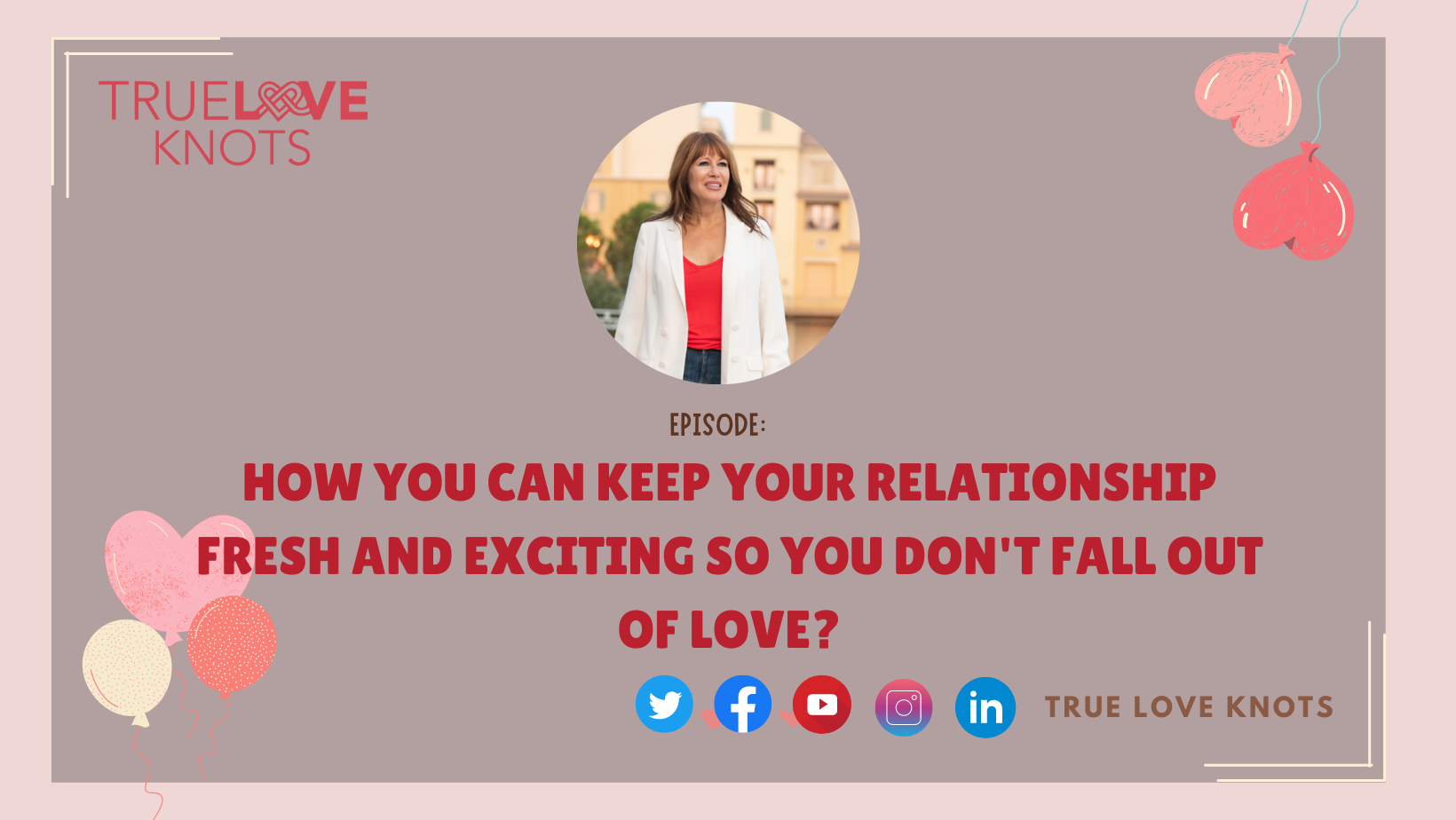 There will be times in a relationship when you might have been together for a while. And statistics say that once you hit the 10-year mark, very few couples hold hands, and the intimacy dies. In this episode of True Love Knots, Maria Romano will talk about why you need to keep your relationship exciting and fresh.
Standout Quotes:
"It's important that you keep your relationship alive. Because when you keep it alive and healthy, it becomes so exciting."
"If you're in a relationship and you feel a bit resentful, instead of attacking your partner, just maybe pull them aside gently and say, I want to talk to you for a moment. It's something I've been struggling with. And I'm hoping that you can help me, help us as we go through it."
"Make sure you say I love you and mean it. You're giving love, and giving love is a gift. And to receive it back is a privilege."
Key Takeaways:
Intimacy changes as we evolve in the relationship. 
To keep your relationship fresh and alive, treat the relationship as if you're dating.
You don't necessarily have to be close together, but feel the love that you both have.
Giving each other respect, time, and courtesy, holding each other's hands, kisses, and keeping it fresh in the bedroom. 
Episode Timeline:
[0:53] Why you need to keep your relationship exciting and fresh
[1:17] Intimacy
[1:34] Flatlining
[3:24] Give your partner a long soulful kiss
[4:34] Resurrect that intimacy
[5:39] Let your partner know you love them