Illuminating Ceremonies With Christopher Shelley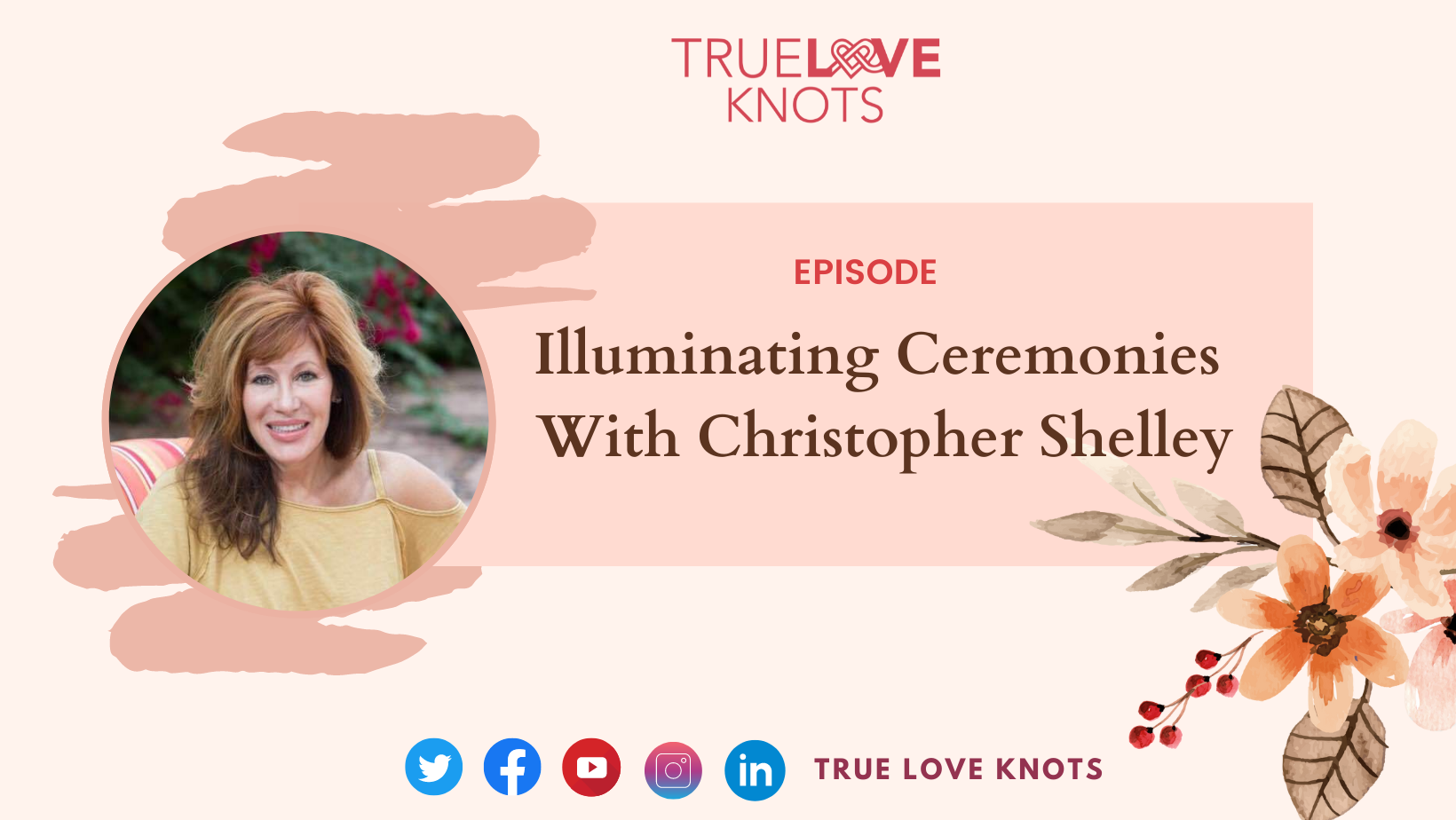 In this episode of True Love knots, Maria Romano is with Christopher Shelley. Over the past ten years, Christopher transformed wedding ceremonies into energizing, humorous, and celebration-opening occasions. In upscale settings across the US, he's been upending preconceived conceptions about ceremonies while energizing and delighting thousands of people. Today, Maria and Christopher will talk about the wedding business in New York, what makes him unique to other officiants, and his advice to other officiants. Stay tuned!
Standout Quotes:
"I try to have an uplifting energy up there, I tried to be louder than most officiants they've heard, clearer than the most officiants they've heard, more theatrical, and just getting everyone get their attention going, get them excited, get them happy for what's about to happen." [Christopher]
"When we interview, for example, we are selling ourselves, but it would help you just to listen to everything they can tell you about what they think their ceremony will be like, what they think their wedding will be like, get them talking as much as possible before you start going into your spiel about yourself." [Christopher]
"Our clients are people who have never had to deal with wedding vendors before. They've never planned a wedding before. And hopefully the only time they're ever getting married. And so they don't know anything, so we're doing a lot of educating." [Christopher]   
Key Takeaways:
People are surprised that a wedding ceremony can be funny. Making a different ceremony than usual will create a day to remember for the guests and the couple.
Slow down and listen to what your couple wants. You can learn so much about a couple if you listen carefully to them.
Officiants everywhere are constantly struggling to be recognized as wedding vendors. Because it is so deeply ingrained that this is the religious aspect, there are many places where people don't even consider the officiant a vendor.
Episode Timeline:
[1:57] How Christopher get started in the wedding business
[5:14]  The licensing process in New York for officiating
[7:24] How does Christopher market himself?
[9:07] Referrals
[11:35] What sets Chris apart from anybody else in NYC?
[15:34] Wedding ceremony on a baseball field
[16:53] Advice Chris will tell his young self
[19:03] Price ranges for a ceremony in New York
[22:00] Advice 
Learn more about Maria Romano and the True Love Knots at:
LinkedIn: https://www.linkedin.com/in/maria-romano-tlk/  
Website: https://trueloveknots.com/  
Learn more about Christopher Shelley:
LinkedIn: https://www.linkedin.com/in/christopher-shelley-90a57820