Inspiring People to Dream Bigger with Joey Toth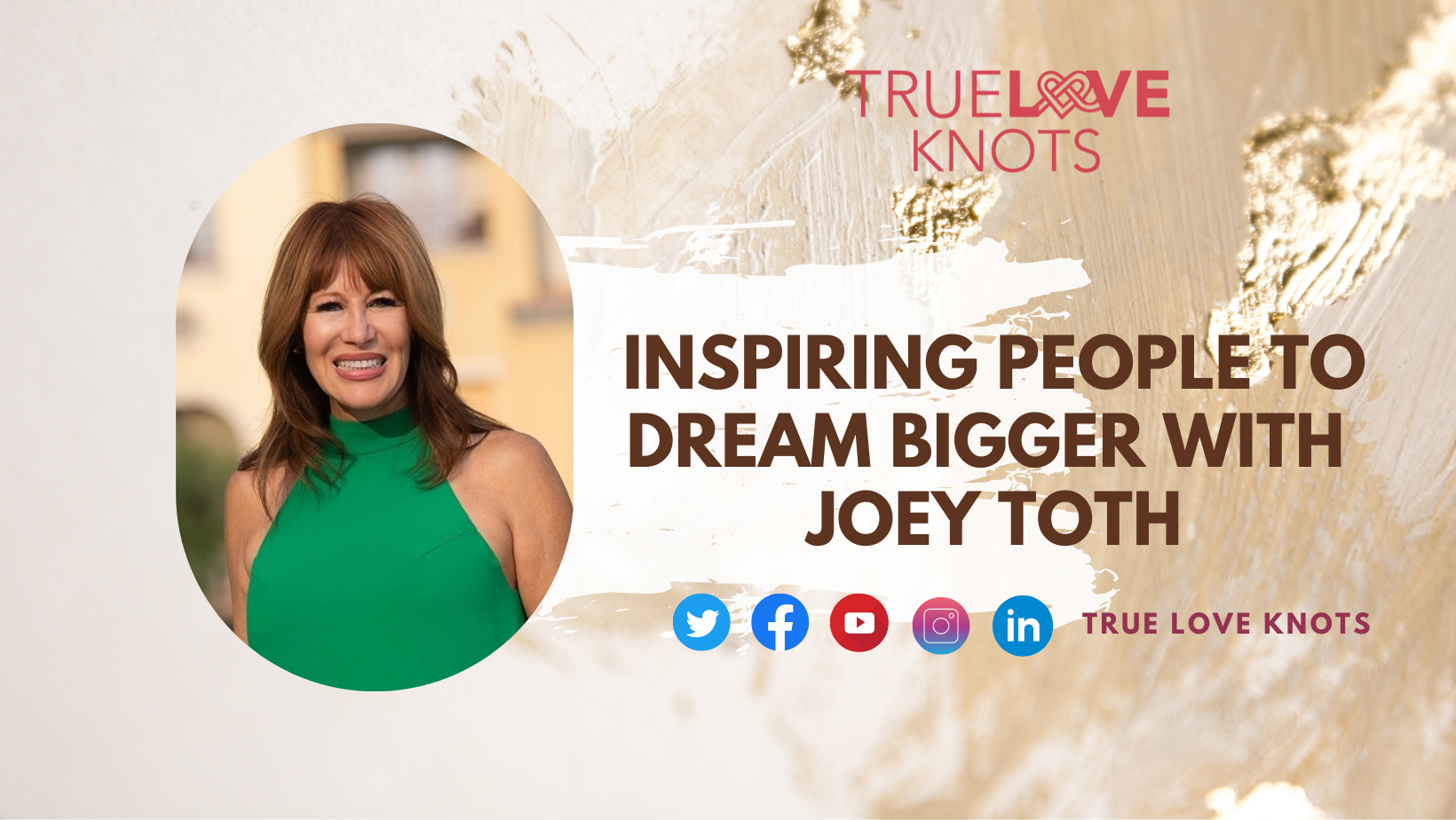 In this episode of the True Love Knots Podcast, our guest is Joey Toth. He is the COO of the David Tutera brand and a Keynote-Motivational Speaker. He aims to combine best practices from many industries and other ideas to create a company that stands out and provides a unique experience to everyone they touch. Today, Joe shares all about his organization, mindset, and how things can grow and evolve.
Standout Quotes:
"Life is an evolution, not a revolving cycle. It's about embracing growth, new experiences, and the endless possibilities that await." [Joey]
"Yoga has the power to awaken and connect us to our true selves, opening doors to profound transformation and endless growth." [Joey]
"Transformation grounds us, quiets the monkey mind, and allows us to appreciate the wonders of life around us." [Maria]
"By aligning our passions, talents, and dreams, we can create something bigger than ourselves, make a difference, and experience the magic of shared experiences." [Joey]
"In a world where experiences matter, creating unforgettable moments and inspiring others to dream big sets businesses apart and makes a lasting difference." [Maria]
"I believe success is not limited to financial achievements, but rather the freedom to pursue one's passions, create meaningful experiences, and make a positive impact on others." [Maria]
"I believe that families come in all different shapes and sizes, and it's important to embrace and support each other through the challenges and changes. We have the power to create a loving and accepting environment for our children to thrive in." [Maria]
Key Takeaways:
Embrace opportunities to explore outside your comfort zone and gain a taste of different fields.
Growth is an ongoing process throughout our lives, with each experience presenting new opportunities for self-discovery.
Transformation can bring a sense of presence and awareness, helping us connect with what truly matters.
Complementary partnerships are essential for success in any venture, where strengths and weaknesses balance each other.
Creating a safe and supportive environment allows individuals to let go of their vulnerabilities and openly share their fears and thoughts, fostering personal growth and connection.
Success is subjective and can vary significantly from person to person. It can encompass various aspects of life, such as financial stability, freedom to pursue passions, or engage in philanthropy.
Episode Timeline:
[00:03] Introducing Joey Toth
[05:44] How was Joey's Transformational Journey?
[09:11] What's the Difference of Coaching and Personal Coaching?
[12:25] How did David and Joey Got Together?
[19:05] What Makes Us Stand Out?
[26:41] How Does Joey Define Success?
[34:21] Where to Reach Joey Toth?
Learn more about Joey Toth and Mindset Coaching at:
Website: https://www.yourcoachjoey.com/
Email: joey@davidtutera.com