Is your relationship over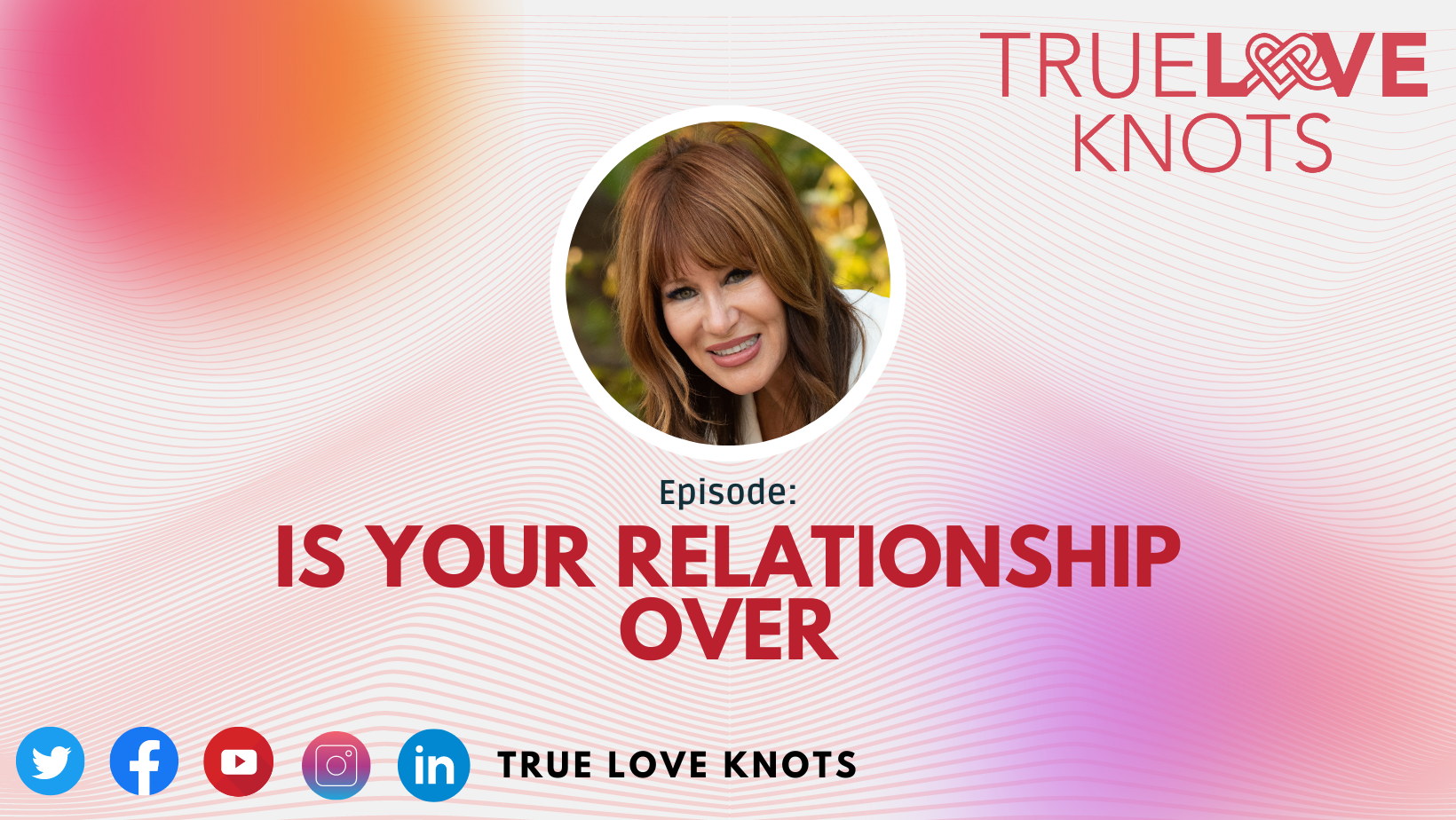 Relationships have their fair share of ups and downs, no matter how perfect they may seem. We've all had those occasional arguments that are usually nothing to worry about. But at some point, we may be faced with a feeling of doubt and deal-breakers that are very hard to ignore. So how do you know if the relationship is over? In this episode, Maria shares three red flags that may help us analyze and determine whether our relationship problems are worth working through or, in some cases, if it is time to part ways.
Episode Timeline:
Why Are You Holding on To Your Relationship?
07:50
If you come to a point where you are questioning yourself about your relationship, the first thing you should ask yourself is, "why am I holding on to this relationship?"
07:57
"It's easier than meeting somebody," "Everybody knows who he or she is," "I don't have to reintroduce them to the family," "There's no one better out there for me" – These are "valid" reasons people tell themselves on why they stay on a relationship.
09:58
Sometimes you don't want to make any change because it's easier. Then what happens is you get the rug pulled out from under you because your partner realizes, and they initiate the change instead.
How Do You Know When the Relationship is Over?
10:51
There's no intimacy. There's no sex. For some people, sex is very important, and for others, it's not. It depends upon where the relationship is in, but there is still intimacy in other forms – the touch, the look in the eye, knowing what the other says—just being comfortable with that person. That's part of being intimate.
12:03
You're not making plans together. You're not planning to do things in the future. Whether it's going on a trip or taking a special vacation, planning something can be exciting for a couple. But when you stop making plans together, you need to question yourself, "What is going on?" It's like you are living under the same roof, but you have separate lives.
12:43
There are times in relationships when you want to do things as a couple. But planning things together is part of your relationship. And that's part of doing things together. If you're not making plans, that's a red flag.
13:20
You always have differences. You're constantly arguing and fighting. There's always a disagreement. Even the things happening around the world can cause arguments because of differences of opinion.
Key Quotes:
08:39-08:53
You need to sit down and soul search, or is the relationship serving both you and your partner? Because it goes both ways. Because if it's not serving you, it certainly is not serving your partner."
13:02-13:05
"If you're not making future plans, that's a flag."
14:29-14:41
"You also need to make sure that you're living your best life. And living your best life is also being in a relationship that serves both you and your partner."
If you want to discover the perfect True Love Knots program for you, visit https://trueloveknots.com/dating-coaching/#masterclass to access some of Maria's unique dating coaching programs that will help you find your perfect plus one!
You can also follow Maria on her socials: