Kiss The Hand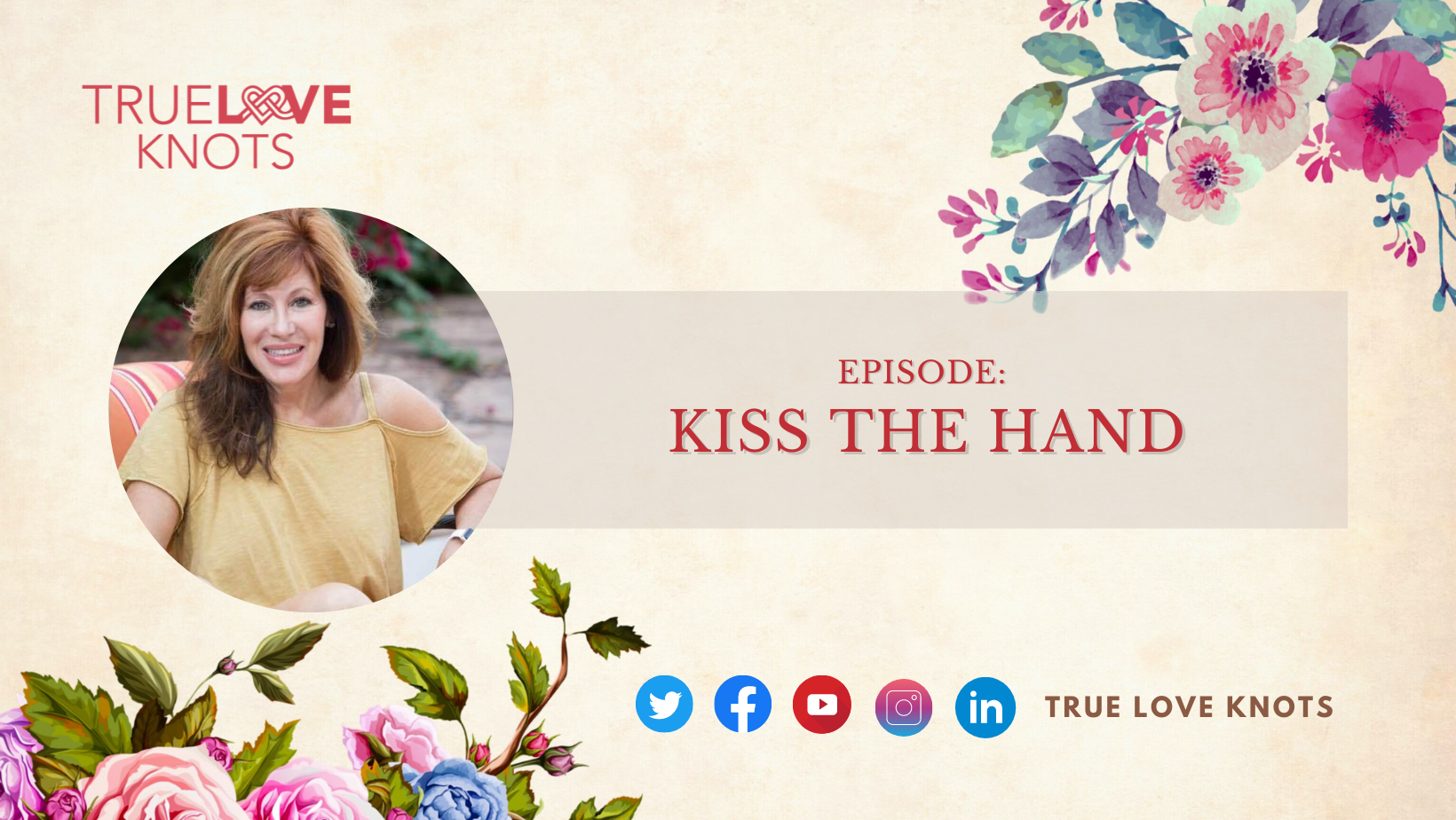 In this episode of "How the groom can shine in a wedding ceremony", our guest is Maria Romano. She has been officiating wedding ceremonies for over 12 years at Las Vegas Nevada, known as the wedding capital in the world. She also created a course on "How to become a rockstar Wedding Officiant." Today, Joe Maria shares a great tip for male leads or grooms on how they can shine during their wedding ceremony.
Standout Quotes:
"We all know that when the bride walks down the aisle, the female lead in the relationship, all eyes are on them." [Maria]
"And you're going to have everybody going, oh." [Maria]
"Do you know that is magic at that moment. That's magic." [Maria]
"So again, it's infectious. It's exciting. It's a rippling effect." [Maria]
"So in the meantime, continue to stay healthy, happy and safe." [Maria]
"And as I always say, spread love, that rippling love effect." [Maria]
Key Takeaways:
Usually, the focus of the wedding ceremonies is on the bride.
According to Maria, the groom or the male lead can also shine during their wedding ceremony.
Male leads or the grooms can also stand out during the putting of the ring on the bride's finger.
After putting on the ring to the bride the groom must lean over and give the beautiful kiss. 
The groom created a beautiful emotional moment between him and his bride, that moment then spills over, it bubbles over to their guests, and guests feel their love.
The groom is going to send out ripples of love to his partner and everybody around them. Plus, it is a great picture moment.
Episode Timeline:
[00:07] The focus of wedding ceremonies
[00:26] How male leads can shine during the ceremony
[00:32] Who is Maria Romano
[01:52] How to stand out as the groom
[02:03] Give the wife a kiss
[2:26] The love you send is infectious to others
[2:47] Rippling Love Impact
[3:12] Hold the kiss for 2-3 seconds
[3:37] Take the advice to heart