Level Up Your Relationship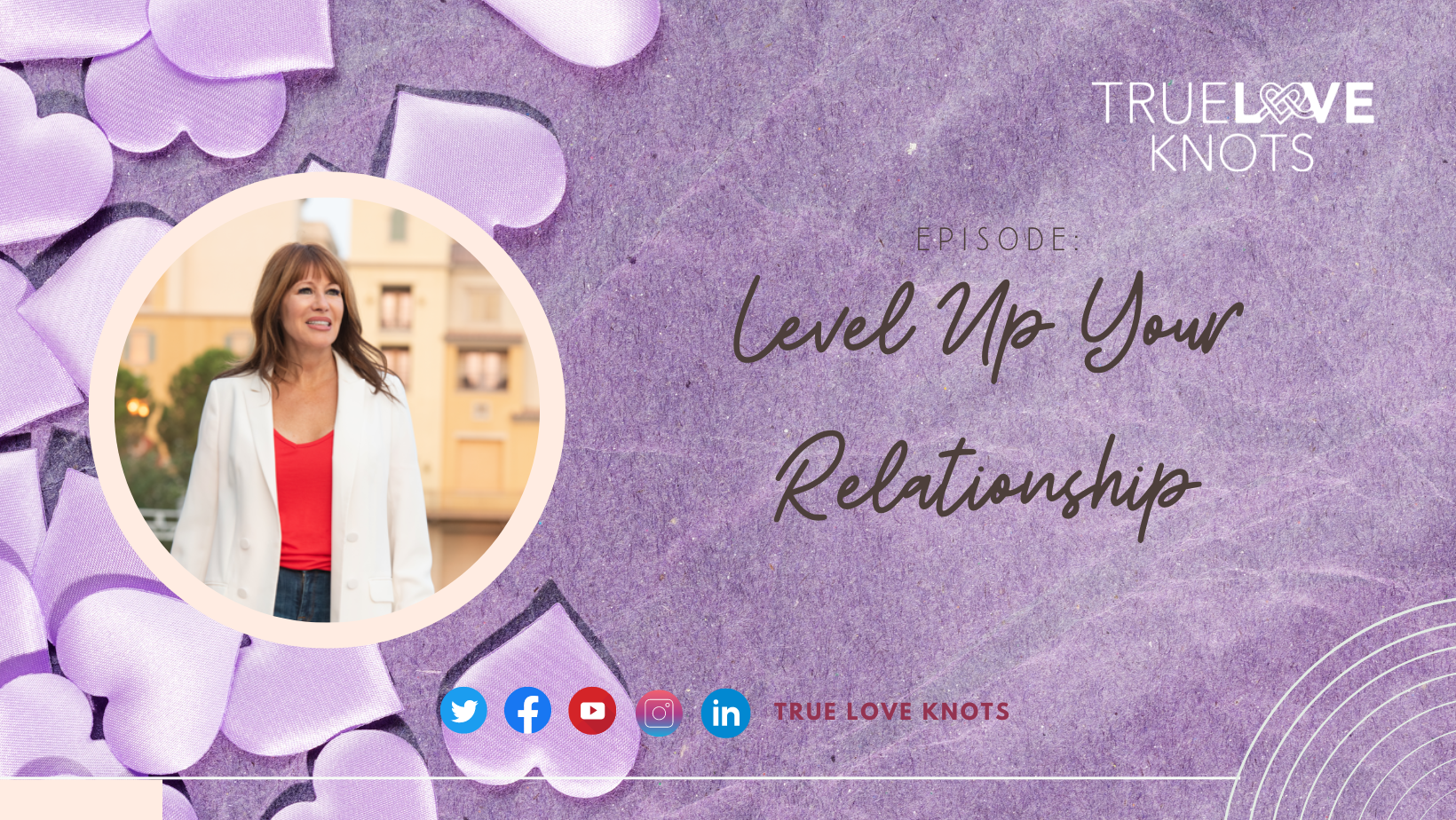 Today's episode is all about leveling up your relationship. Maria Romano from True Love Knots will share to us the three (3) processes that can level up your relationship. This podcast is not only for those in a relationship, but also for those who are single and are now ready to take it to the next level.
Standout Quotes:
"Love is a verb love needs to be touched." [Maria Romano]
"You are giving yourself by being the best version of you. " [Maria Romano]
"Sometimes we get so caught up in wanting to obtain certain things and we forget that we need to really make sure that we have a good balance in our life that was spending time with our partner and we're fulfilling each other's needs." [Maria Romano]
"Sometimes you need to carry more of the weight to help your partner out." [Maria Romano]
"There ain't no I in team." [Maria Romano]
"Remember that love is a verb, and make sure you're always demonstrating that" [Maria Romano]
Key Takeaways:
The first process is to remember that love is a verb. It requires you to express your love through actions. It needs to be felt by your partner. 
You should also invest in yourself. Although, if you want to do something for yourself, you shouldn't set your relationship aside and do it on your own. In situations like this, you should be open to your partner and talk to them. 
Another thing that you can do is to talk to your partner. Find out what you lack or ask whether you are fulfilling your duties as their partner. You should also write together your goals and the things that you want to achieve
You and your partner are a team. There will always be a time that the other will carry the weight of the relationship. In such case, you need to be there for each other, have each other's back. 
Episode Timeline:
[00:02] Introduction to the Podcast
[00:48] Love is a Verb
[01:29] Invest in Yourself
[03:07] Talk with your Partner
[04:48] You and Your Partner are a Team
[05:39] George Bush and Barbara Bush
[06:34] Final Reminders
[06:51] Outro
Learn more about Maria Romano
Website: https://trueloveknots.com/
Email: maria@trueloveknots.com