Love After Loss Embracing Life Again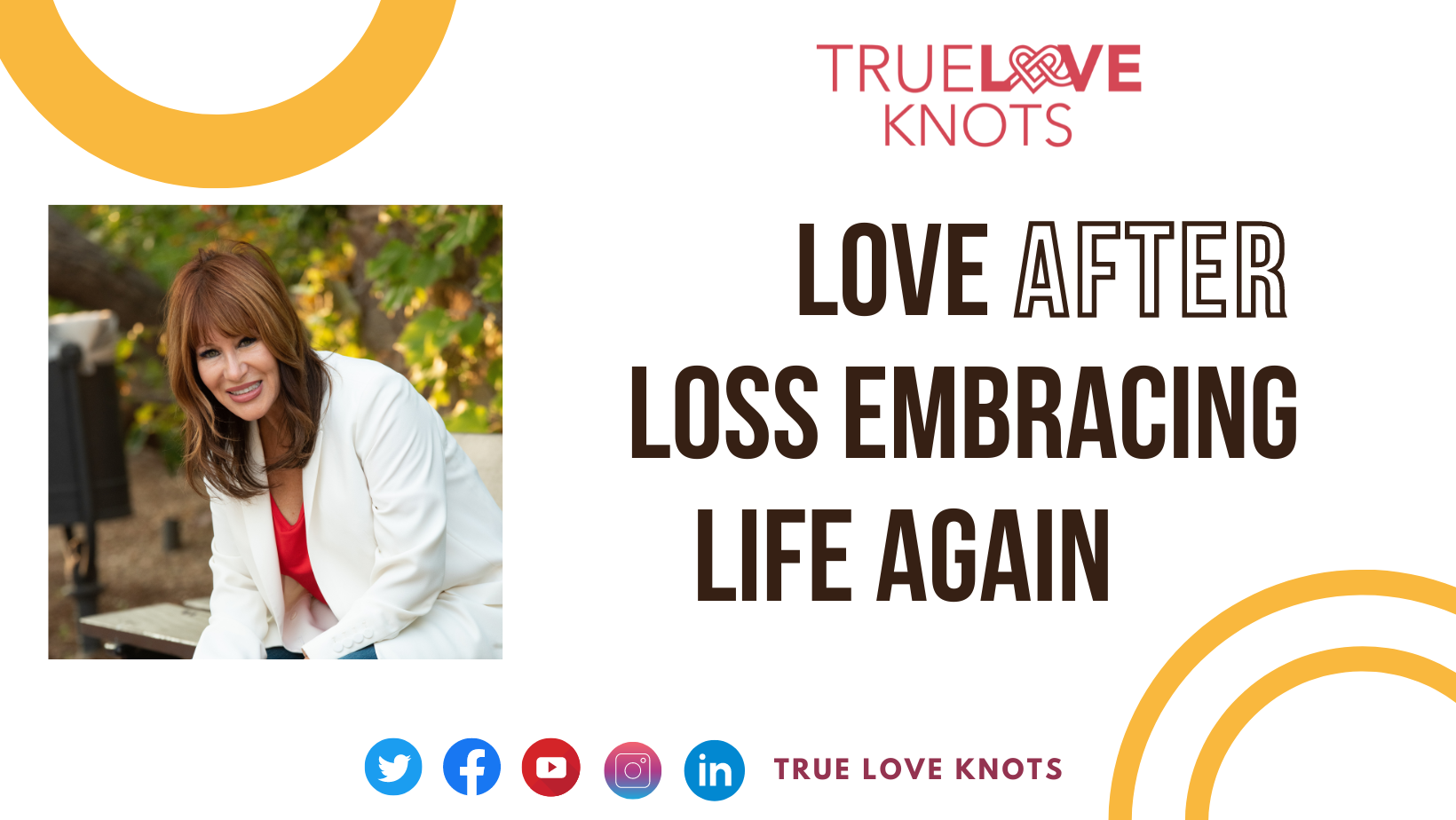 In this episode of True Love Knots, Maria talks about returning to the dating world as a widow or widower. She will also share her thoughts and observations on the difference between men and women in terms of love and relationship. Stay tuned to learn more!
Standout Quotes:
●     "When you get into a relationship, know what you want. And you need to make sure you have been healing from your past relationship. "
●     "When you get back there in the dating world, and you are a widow, realize that you might not find the same type of relationship you had before. But that doesn't mean you can't have that. It just means it takes a little time to build up that trust, build up that commitment, and feel secure so that the other person feels secure as well."
●     "When you're in a relationship, married, or living with somebody, you live longer because you're healthier and you're happier."
●     "Wherever you're at in life, we're all going to find somebody. We don't have to rush."
●     "The best thing in the world is having somebody who can help you look at situations objectively instead of subjectively."
●     "Still always memorialize that person that was in your life. It doesn't mean that when you find a new partner, you're replacing them."
Key Takeaways:
●       Building a relationship takes time, especially in the later stage of life.
●       Take time to build trust and commitment.
●       The definition of love is different between men and women.
●       Because you have lived life, you also know that when you make a commitment to somebody, married or not, you need to be there for them.
●       You need to define what you're looking for in a relationship.
●       Take the time to assess what worked in your past relationship before going forward.
●       For men, you need to do work on yourself first and take the time to heal.
Episode Timeline:
[00:16] Are you happy with your life?
[0:44] How to Get Back in the dating world being a Widow or widower?
[2:46] Maria's experience coming back to the dating world
[5:26] Women's viewpoint of relationships
[8:08] Building trust and commitment
[9:40] Benefits of having a romantic relationship
[10:35] Find a therapist to help you
[11:15] Men getting back into the dating world
[13:25] Take your time, and don't rush
[15:21] What are you looking for in a relationship?
[16:50] Maria's recommended therapist
[17:25] Memorialize your past partner in life