Love InSight with Marie Thouin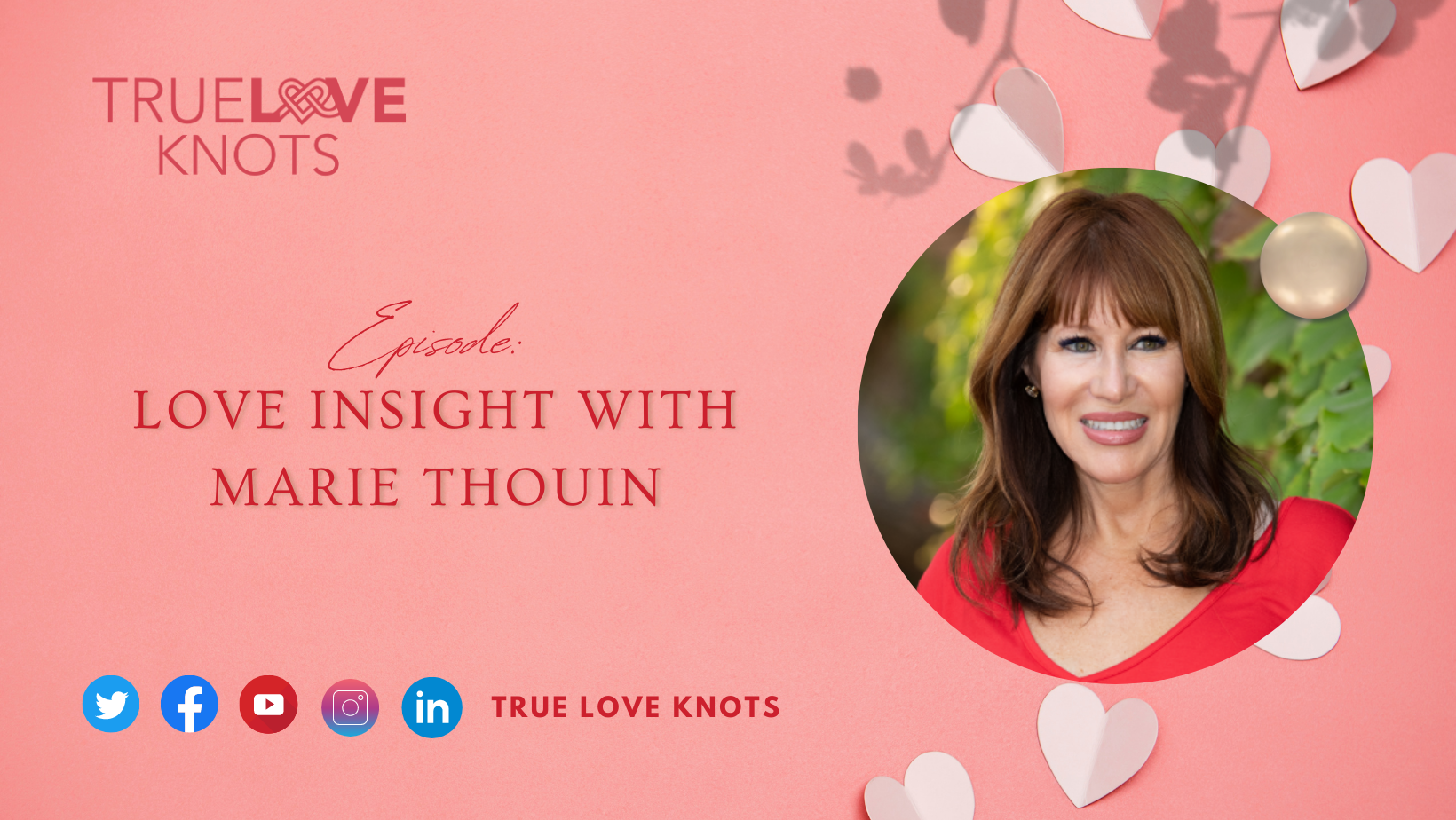 Welcome to True Love Knots! Today, Maria is joined by Marie Thouin. She is a mindful dating & relationship coaching practice where she helps people of all ages, genders, sexual and relationship orientations navigate the path to intimate love in a growth mindset. She is also the Founder of Love InSight. She is going to talk about how to navigate in modern dating and build a healthy relationship.
Standout Quotes:
What people have in common is a thirst for growth. People I work with are people who want to use the dating experience as a way to fuel their journey of personal growth.
Rejection hurts. But we can see it as something that just opens the door for the right person to come in. If there's not a compatibility with another person, it's not meant to be. So to be able to express that very clearly with kindness with heart, we can then free the other person to find a person that they're meant to be with.
On the communication side, you can't be very surreptitious about it. You have to be open. When you're open, it allows you to feel less pressure. 
Key Takeaways:
Dating is not easy. There's going to be a lot of situations that will trigger some pain and there's a lot of confusion that can come in. So for Marie, she really dives into unwinding those pain points and going deeper into who you are. 
When receiving a rejection, self-care comes in as something that's super important because we have to address the fact that sometimes rejection can impact our nervous system, and be in a place where we take care of ourselves well. And we can make sure that we do things that give us pleasure, and put our nervous system in a state of receptivity and goodness and comfort as much as possible. This will alleviate the hurt and the impact of the experience.
When you're open and honest, you're both able to go work your way through. If you have a partner that isn't, that's where you're going to struggle. So being open and transparent is the key thing.
Episode Timeline:
[01:50] Marie's Background and how she got started in the industry
[04:55] Marie's Typical Client
[07:53] How Marie works her clients through
[13:08] How Marie tells her clients that they are fast-tracking everything
[16:48] Marie's Motivation for writing her thesis on non-monogamous relationships
[21:33] Going back to the Basics
[24:53] Dealing with Resistance 
[28:42] Mindful Dating
[31:29] Rapid Fire Questions
Learn more about Marie Thouin:
https://www.loveinsight-dating.com/
https://www.linkedin.com/in/marie-thouin-phd-148047ba/
http://instagram.com/love_insight_dating