Making Your Wedding Day Unforgettable: Insights from Meghan Ely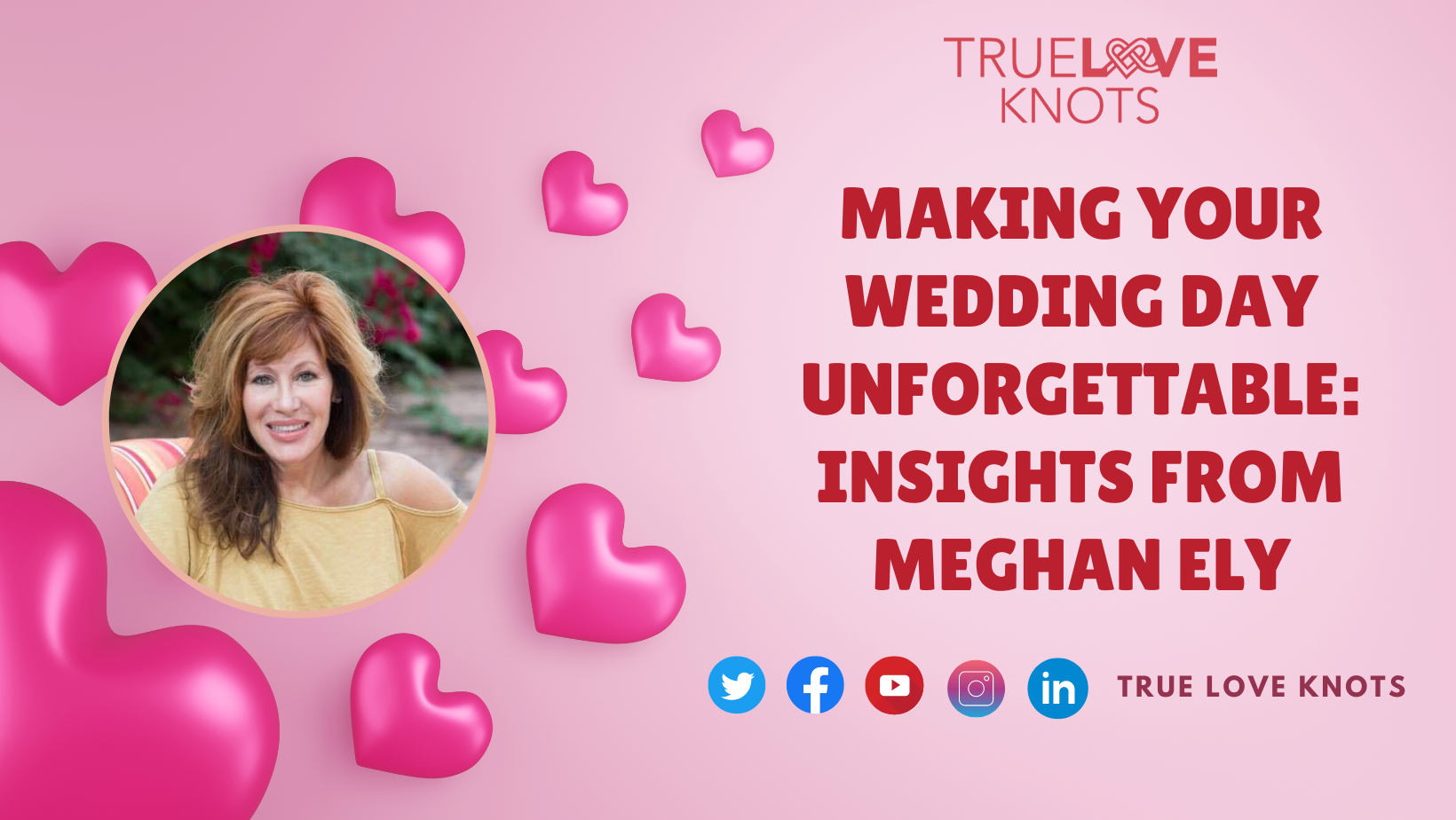 Weddings are enjoyable events filled with dancing, music, parties, and enjoyable activities. Additionally, they connect friends, family members, and strangers. Marriage is, after all, a lovely social occasion in our culture. It serves as a means of creating fresh ties between two individuals and their respective families. It is always important to celebrate this very special occasion to remember a long-standing promise of unshakable love. Your wedding day is, after all, one of the happiest days of your life. In this episode of the True Love Knots Podcast, Maria is joined by Meghan Ely as they talk about the wedding industry, standing out as a business, and more!
Standout Quotes:
"Nobody has unlimited bandwidth." [Meghan]
"It's important that you find what your niches are." [Maria]
"Podcasts are just a wonderful way to showcase what you know and share your personality." [Meghan]
"I was very grateful for the people who gave me opportunities." [Meghan]
"For public relations, the simplest way is to say that you've got a message, and you're trying to reach a certain audience with that message." [Meghan]
Key Takeaways:
Everybody has their limits. Finding something you can focus on and specialize in is better than being a jack of all trades.
Giving yourself a platform is always a good way to show yourself off and what you are capable of in order to attract business.
Success is achieved not only with yourself but with the people that helped you all throughout your struggles to achieve it. It's always important to show appreciation for their help.
Reaching out to your audience is key to having a good working relationship with them.
Episode Timeline:
[00:20] Meet today's guest "Meghan Ely," President of the OFD Consulting
[1:41] Meghan talks about her meeting with Alan Berg
[4:04] The "Sock Situation"
[5:42] Surprise and Delight!
[7:20] How do you stand out as a business?
[9:16] What are Meghan's thoughts about podcasting?
[10:22] How did OFD start?
[13:48] What is the difference between public relations and advertising/marketing?
[16:17] Podcast as a PR strategy
[17:23] Finding your niche and focusing on it
[20:24] What should be done to make the wedding industry better?
[25:31] A learning process
[26:37] What is Meghan's advice?
[27:16] Meghan's promotions
Learn more about Meghan Ely at:
Website: https://ofdconsulting.com/
Email: meghan@ofdconsulting.com
Phone: 804-543-6400