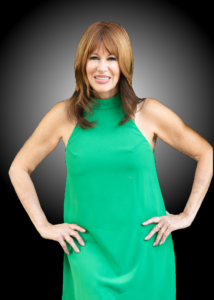 Maria is the founder of True Love Knots, a company that is all about LOVE. As an ordained minister, she has performed over 4000 marriages! Also, she performs end of life celebration ceremonies, baptisms and house blessings. Maria coaches those looking for love later in life by helping with her personal experience in dating again. She is a highly sought-after professional speaker who shares the benefits of having Love in your business. And she has created a well-structured digital course on how to officiate wedding ceremonies. Beginning her life again, she found new paths to follow and started to rebuild. By putting herself out there again and facing the struggles with dating, True Love Knots was born. As a respected and praiseworthy minister, Maria brings love and happiness into the lives of many couples.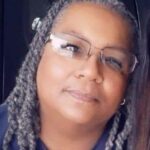 License ordained minister for the state of Nevada. Prior to being a wedding officiant I have worked for a diverse range of organizations. which include Las Vegas Casinos, HR Block and TSA.  I have also been part of small business startups; large corporations; private sector and government agencies.
Retired veteran with over 26 yrs served.  Most of my career I was administrative, finance and recruiting.
I love that my work allows me to be part of the beginning journey and happy day for a couple.
Passionate about love and it's possibilities was the reason I chose this service. I unite couples together to fulfill their dream to be a power couple. Love is love. I officiate all types of weddings and lifestyles, whether its traditional, LGBTQ, elopements.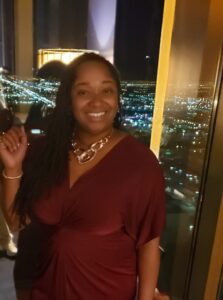 Reverend Shawanda Holsey | Lovely Events Group
The essence of love and marriage are key components that we get to explore and control during our time on earth. What a sacred journey!   These are the reasons that I am passionate about my role as a licensed wedding officiant. Being able to experience the joy as a couple unites and pledges their love to one another is truly a unique experience. With over thirteen years of experience in the wedding and event industry, rest assured you are choosing one of the best Rockstar Officiants!