Marriage is Every Relationship's Final Goal with Evan Money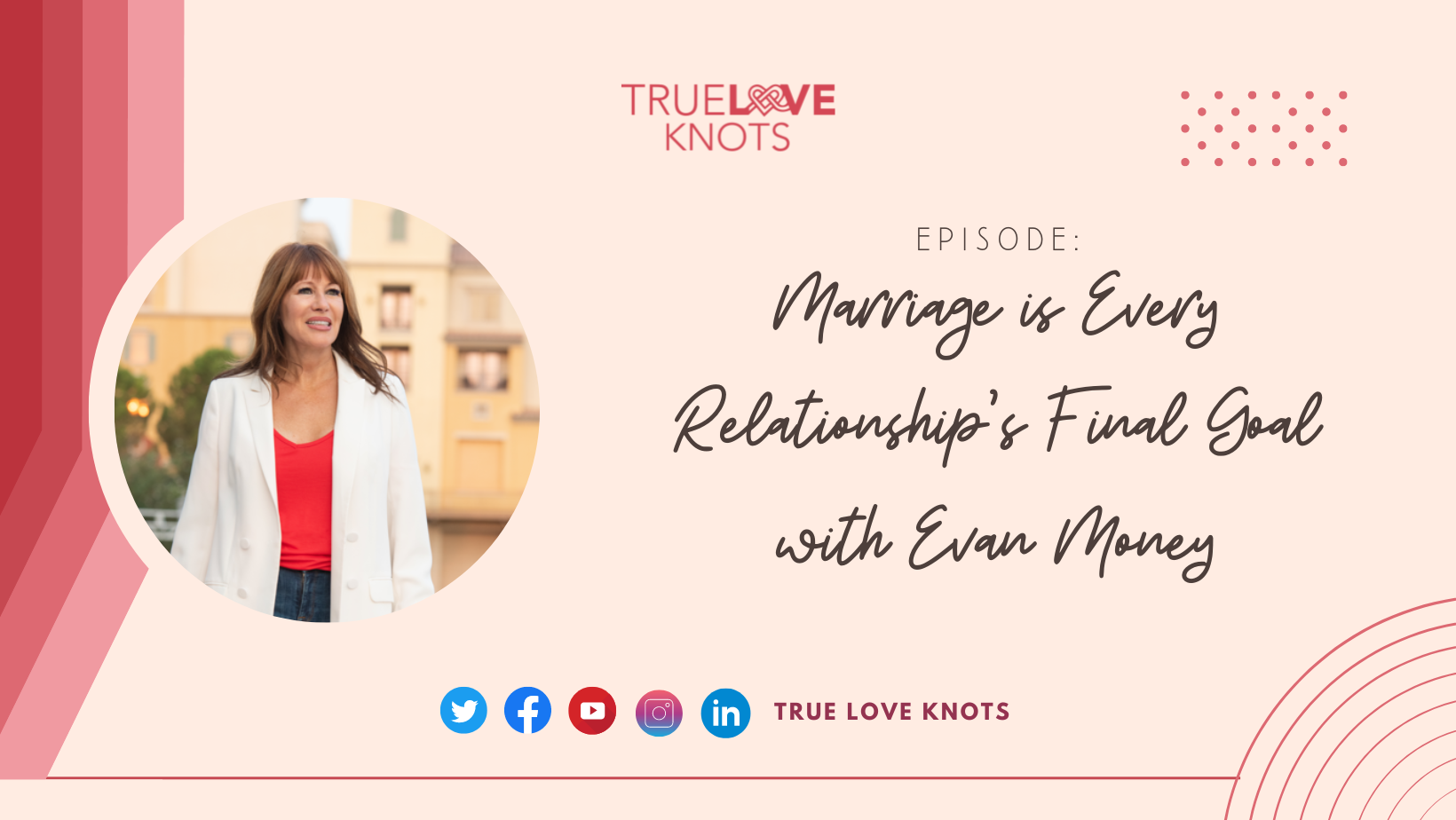 Getting married is simple, but maintaining the integrity of marriage is more complicated. How can someone stay in love with their better half while divorce rates are at an all-time high? Do couples have a chance with all the obstacles that married life throws at them? Join Evan Money as he gives some of his best advice for reclaiming control of your marriage and reviving your relationship for a happy married life.
Standout Quotes:
"I didn't know there was anything else. Growing up in my 20s and 30s was life sucks. And then you die. That was kind of the thing and, I was like, I'm not buying into that. I'm not doing that." [Evan]
"What I thought was a burden, what I thought what was wrong with me was a gift, and that's being a visionary." [Evan]
"It's not about the destination. And it's not about the details. But really, it's about the dedication and the devotion that we have to each other." [Evan]
"It's such a paradigm shift for women because once you get past this first one, then it's like, oh, there are zero rules. And so the creatives, the artsy, the creative people latch on to this." [Evan]
Key Takeaways:
This cycle of pain and difficulty can end now. It is feasible. Evan comes from a regular chaotic family. So they both come from complex households. Evan saw three options in relationships: married and miserable (his parents and even TV shows exemplified this). Then you met other married men who only talked about their miserable lives. Divorce and misery go hand in hand.
Evan and his wife both walked out with a spear in hand, looking for their happily ever after. People teased them when they discovered they watched too many Disney movies, but they persisted. They know what's out there, and they're dead set on finding it. They discovered that happily ever after wasn't a place to be found. Instead, it was a place he and his wife built together via their deeds and attitudes.
Evan and Susan hired friends to officiate their weddings because it builds a special bond between the couple and their friend. It strengthens the bonds between friends. These friends also give them advice on wedding vows, and Evan felt more convicted after reading the prepared commitment.
Episode Timeline:
[00:02] Meet today's host "Evan Money," Author and Global Entrepreneur.
[02:12] The Three Options in a Relationship
[05:17] Rediscovering Happiness in Married Life
[06:41] Rekindling Married Life
[12:10] The "evanlovesusan.com" website
[13:45] The Written Vow
[15:15] The Bikini Wedding
[19:04] The Black Sheep of the Family
[22:44] The Self Diagnosed ADD Visionary
[25:20] Rebooting the relationship: Investing in yourself
[28:45] Nuggets of Wisdom
Learn more about Maria Romano and the True Love Knots at:
LinkedIn: https://www.linkedin.com/in/maria-romano-tlk/
Website: https://trueloveknots.com/
Learn more about Evan Money:
LinkedIn: https://www.linkedin.com/in/evan-money-25508519/
Website: http://www.evanmoneylive.com/  | https://evanlovessusan.com/
Twitter: https://twitter.com/EvanMoney