Messaging on Dating apps, what to write and what not to write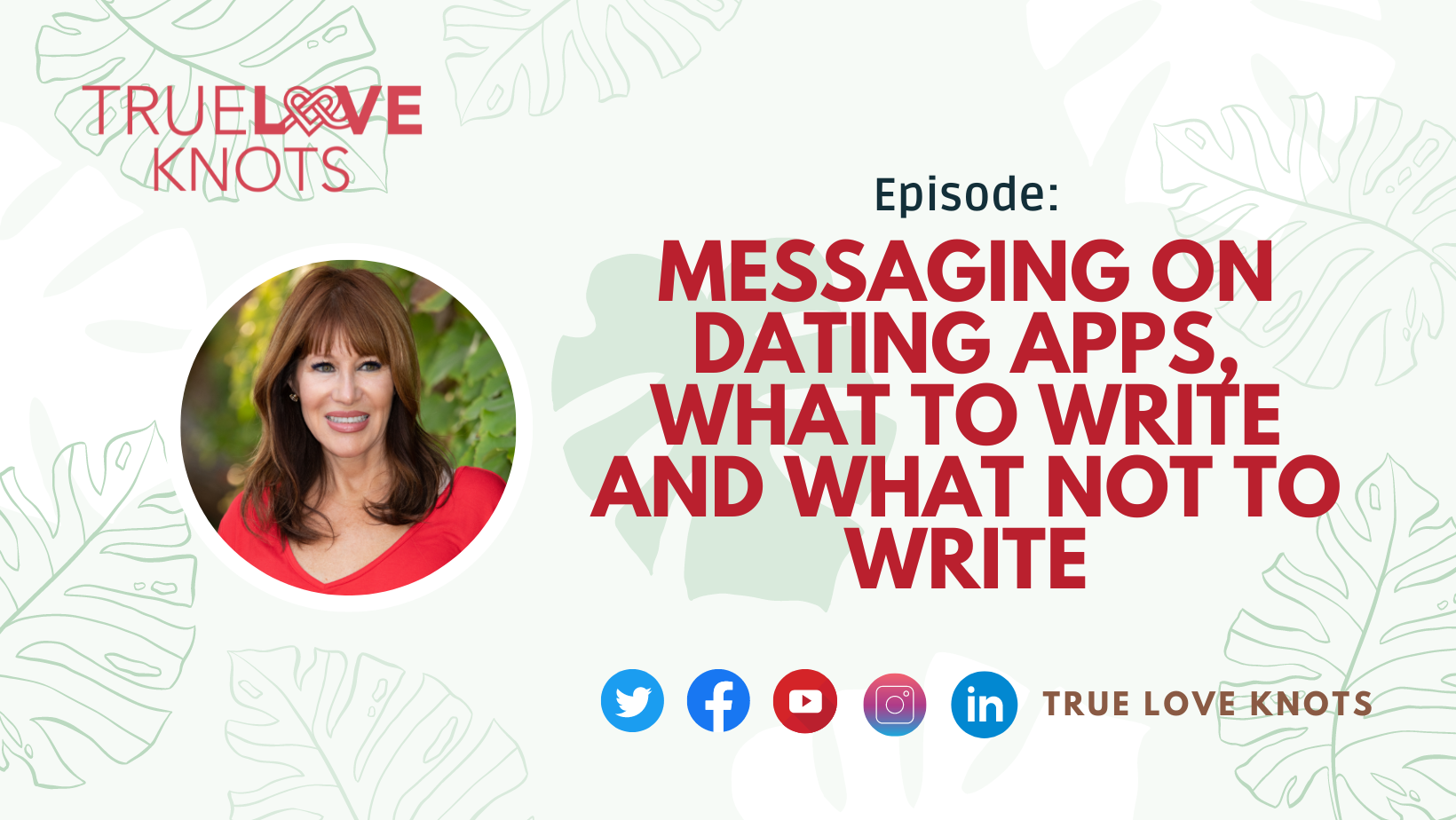 In this episode, Maria dives into the do's and don'ts about messaging on dating apps. She discusses about how to properly present yourself, what you need to be aware of, and why you need to treat it like a job interview, but on a next level.
Dating App is an Introduction
[03:12]
Dating App is an introduction and you want to put your best foot forward. Maria shares her insights about dating etiquette that you need to understand and be aware of.
Don'ts
[03:36]
Stop fooling around with improper messages. Say about how you are intrigued about them after looking at their profile, and strike a conversation from it.
[06:06]
Don't look at someone's profile and talk about politics and body-parts because there are other platforms for that topic. If you are serious about relationship, you need to start getting serious about how you strike a conversation to them.
Do's
[06:54]
Start being professional in some aspects—the first exchanges are the most important one to highlight.
[07:28]
If your profile is not completely filled, fill it out. Those messages will move you from "online chatting" to "offline chatting." You could be discounting, shortchanging, and passing up on somebody that could have been perfect for you because you are being improper.
[08:24]
Be fully engaged to the conversation when you are in a dating app. Don't forget to respond back to message and ensure that its in a timely fashion. Always remember that one or two words along, will not cut it.
Learn more about Maria and True Love Knots on:
Website: https://trueloveknots.com/
LinkedIn: https://www.linkedin.com/in/maria-romano-tlk/
Facebook: https://www.facebook.com/mariatrueloveknots
Twitter: https://twitter.com/TrueLoveKnots
Instagram: https://instagram.com/truelove.knots
YouTube: https://www.youtube.com/channel/UCuQxtZ81zuCIbYR4PwI39ZQ