Monday Night Valentine Tips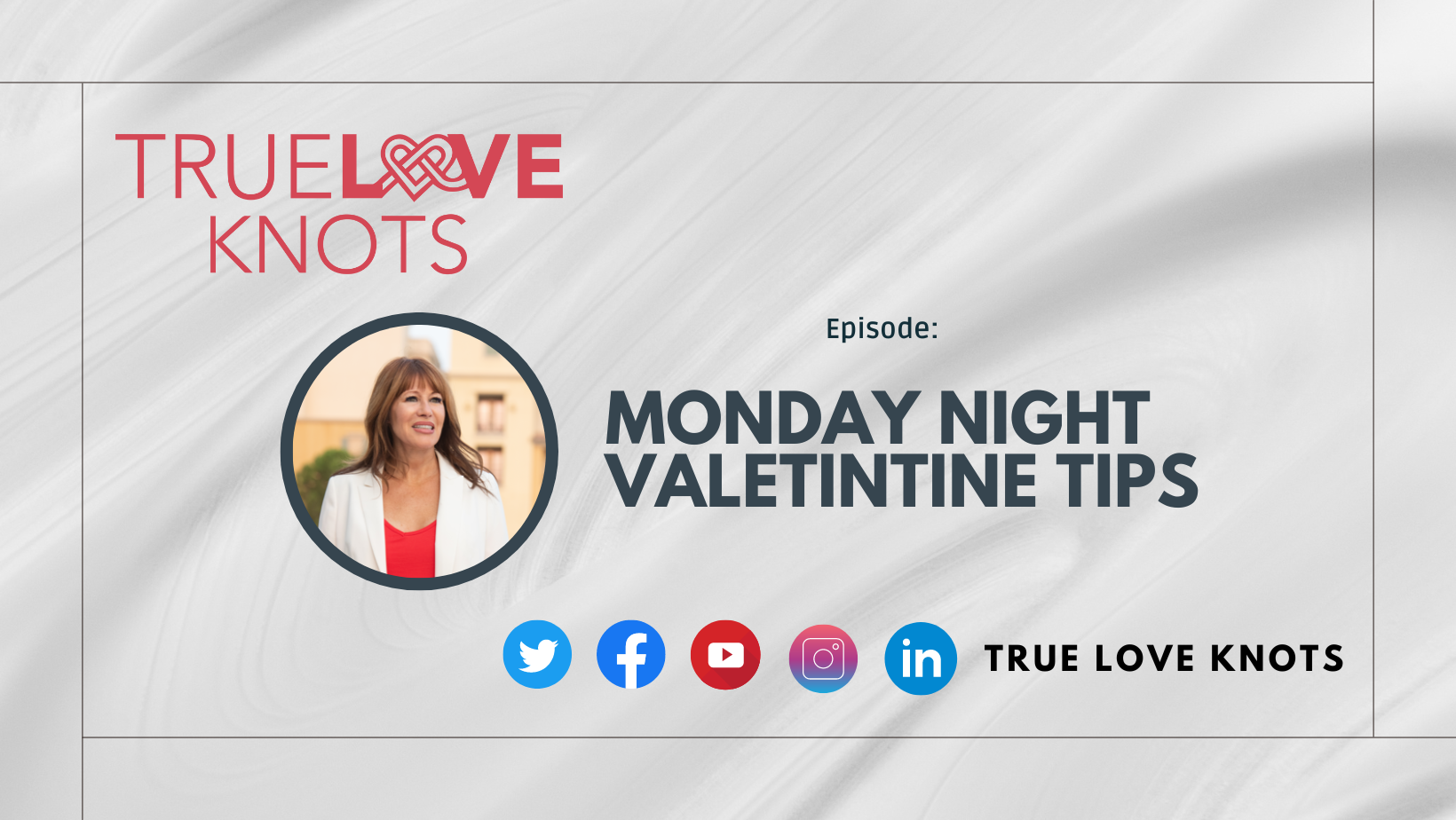 In this episode, we have Maria Romano, founder of True Love Knots. She shares her story to inspire those later in life to make the most of their wisdom and experience while looking for the right partner. Today, Maria gives us valentine tips to make that valentine's night of yours better.
Leave notes around your house
[8:44]
You can begin your valentines by leaving love notes around your house. Put I love you on them and leave them around; you can leave them on your children's computer, get everyone involved. Your mom, your dad, not just your significant other. They will feel special. Love is unconditional so start with something simple.
Maria also advises decorating your house like it is Christmas. Get an artificial white Christmas tree. No need to get a big one; decorate it even if you are single. Pull out all your hearts because it is time to send love out.
Prepare something special
[11:00]
The second of Maria's tips is to plan something special. Cook dinner at home, make it like it is a holiday, no need to be fancy but something unique.
Prepare some light dishes. Cook up some seafood and salads. You want to make it light because you want your partner to be available for you when you want to move into that intimate night.
Maria also stated that if you have kids and you cannot have someone take care of them for that special evening, make it a fun family night.
Exchange love letters
[13:45]
Go all out and write love letters for each other, exchange them, and read them to each other. You can also have your children write love letters for you and ask them to write three things they like about mom and dad. Maria started to focus on positive things and avoid dislikes.
Learn everyone's love language
[15:00]
Maria suggests taking the five languages of love quiz because that will give you a better indication of how your loved ones want to receive love. It is essential to understand what their love language is.
For single people
[16:21]
Maria also advises single people to do not go out and find a date. Start putting your hearts; "I love me, I am handsome, I am beautiful, I am worthy, I will find the perfect one." Write that down before Valentine.
You can also invite your friends but avoid negative people. You can also treat yourself because self-love is essential.
True Love Knots' Youtube Channel