Ordination Secrets Revealed: Your Guide to Getting Ordained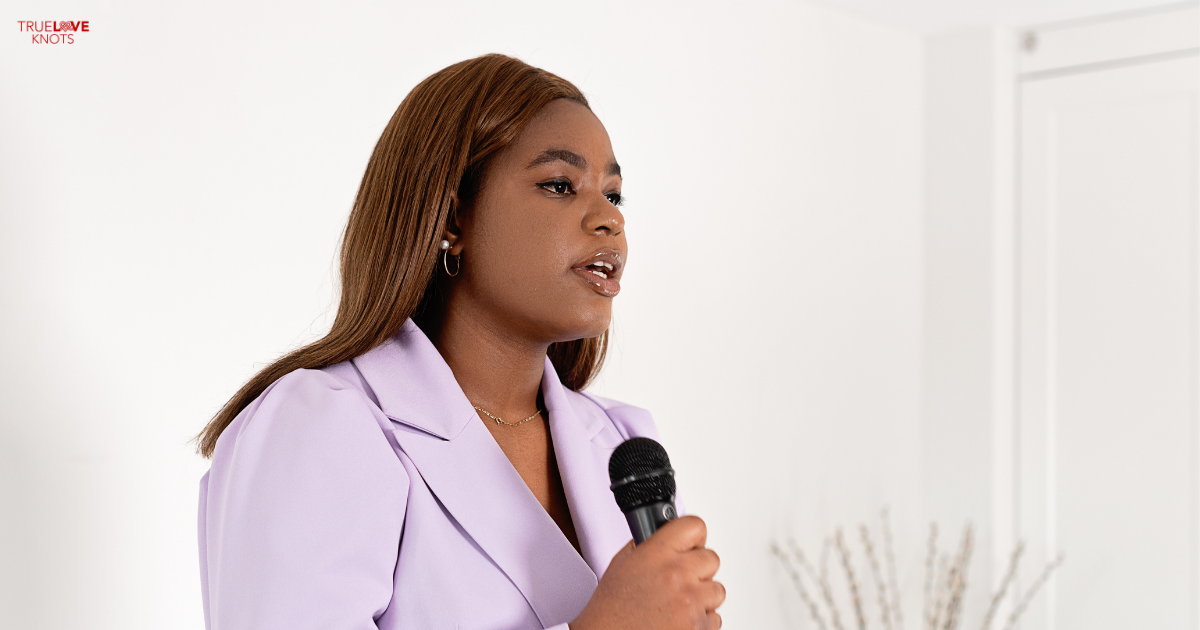 Award-winning wedding officiant gives you front-row seats as she reveals it all — rocking your first wedding ceremony, baptismal, or celebration of life.
Ordination training is not limited to religious services; even laypersons can be trained and licensed to perform wedding, baptismal, or celebration of life ceremonies. That's why Maria Romano of True Love Knots built a comprehensive ordination training course that covers all ceremonies. The True Love Knots online ordination training course is your one-stop masterclass where you get to learn and practice performing ceremonies with Maria herself.
Why start your ordination training?
Do you love telling stories and sharing extraordinary moments? Are you looking for a profitable side hustle while you work full-time? Do you like making a lasting impact on people's lives?
If you say yes to all the questions, performing ceremonies is the side income opportunity that fits your lifestyle. True to Maria's experience, online resources for ordination training can be overwhelming. Her early beginnings as a beginner wedding officiant led her to pay it forward and make it her life's mission to share her knowledge and industry expertise to mentor anyone who wants to perform a wedding, baptismal, or celebration of life ceremonies.
First-class wedding ceremony for your client
Whenever Maria performs a wedding ceremony, she reminds herself that there is no redo of I do's. It is of utmost importance to provide a first-class wedding ceremony for your client. During the ordination training course, Maria will discuss different ceremonies and provide real-life examples of how these types usually go. 
Insider tip: A topknotch wedding ceremony does not start during the ceremony. It begins with the first call or meeting with your client. Learn how to prepare for a client meeting with checklists and practical tips for your ordination training.
A baptismal to remember
Baptism marks a child's entrance to your religion and a family's tradition. You may think it is easy to recite a few words and then bless the baby, but it's not that simple. Preparing your program falls on the shoulder of the celebrant. Similar to wedding ceremonies, clients have different types and requests, and getting to the bottom of everything should be a priority.
Mishaps can happen, and practice is still the key. In the True Love Knots ordination course, you can participate in a mock ceremony or practice your actual program with Maria for honest feedback.
Building a powerful celebration of life ceremony
There is a common misconception that a celebration of life is the same as a funeral. While both are rites that accommodate the passage of a person's life, a celebration of life has more to do with telling the deceased's story to the ones they left behind.
Compared to the first two ceremonies, a celebration of life has more weight since you have to balance the heightened emotions and control how the service should go. There are different kinds of ceremonies, and usually, the families rest it to you as the celebrant to design its flow. 
You can deliver a powerful celebration of life ceremony that gives justice to the deceased with proper training.
Start your ordination training with True Love Knots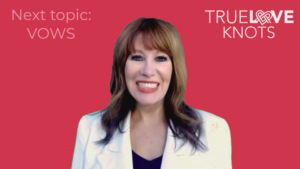 There is no perfect celebrant, but there can be perfect ceremonies. Improving yourself can go a long way in building your reputation as a celebrant and having lasting impacts on your clients. As Maria always says, being an officiant has been the most fulfilling job she ever took on, and she is determined to help you perform the perfect ceremonies.
Talk to an expert officiant today to know more about the True Love Knots ordination course, book a call with Maria or email her at maria@trueloveknots.com.