Picking up the pieces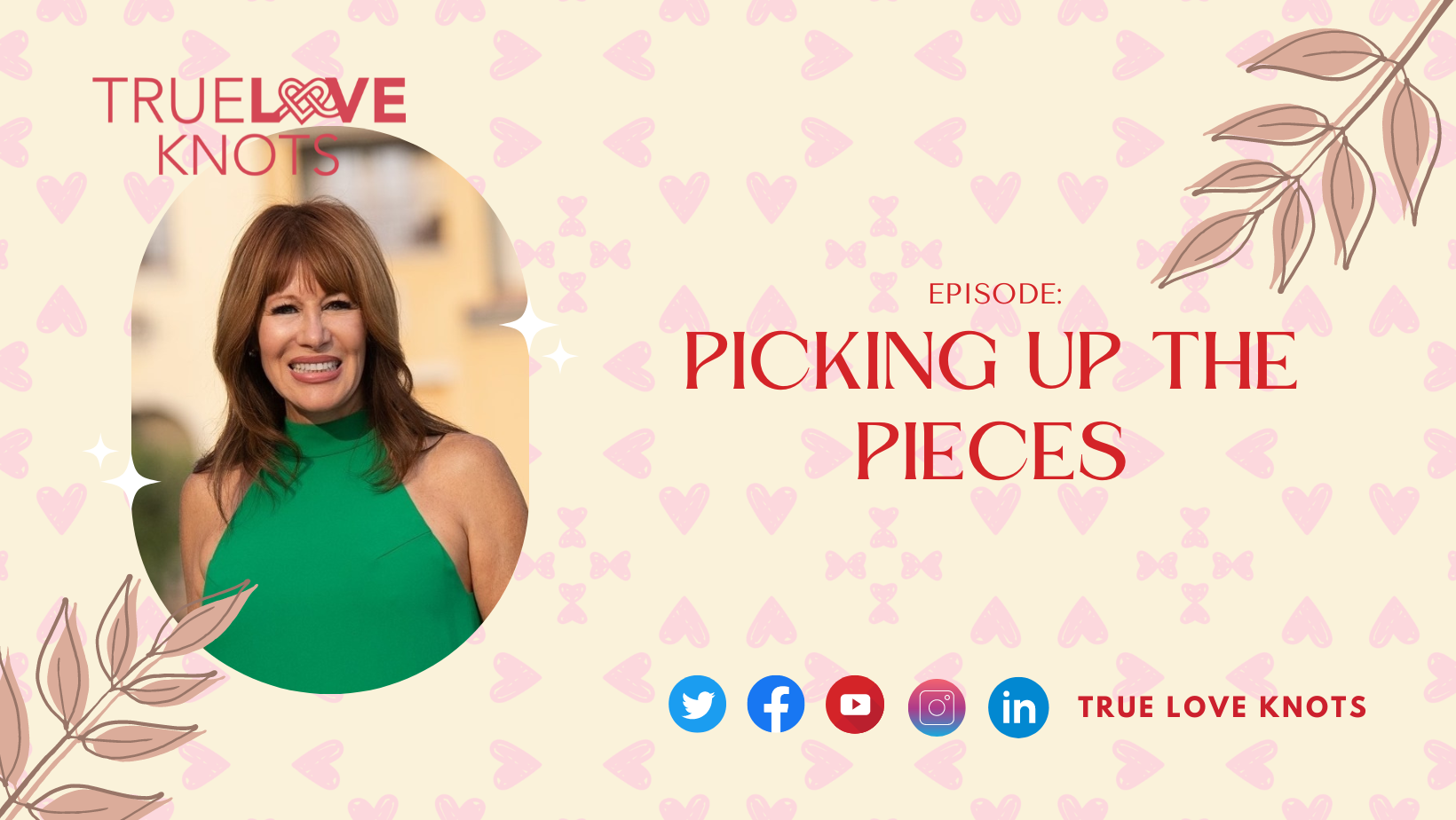 Maria Romano will go through a difficult yet significant topic in this episode of the True Love Knots. Maria will share her experiences ten years ago for those people who are divorced, a widow, or widowers that are getting back into the dating world but are not too sure if they've moved on.
Standout Quotes:
"Whatever happens to you in your life happens to you for a reason." [Maria]
 "You just have to move forward and move through grief, not necessarily discarded." [Maria]
"There's a reason for this journey that you're on." [Maria]
"I was holding his hand and was so grateful that he gave me the best of him as I gave the best of myself. And he would have been there for me as I was for him." [Maria]
"Always remember that there's something that comes out of every relationship that helps you."[Maria]
 "You are worthy to finding love again." [Maria]
Key Takeaways:
You can meet individuals who are divorced, widowed, or widowers. And they're still dealing with the residual effects of their heartbreak since that partner meant a lot to them.
Sometimes you need to lean into grief, let that grief settle in your heart, and then move on.
You must find somebody that can help you, especially if you've been through a divorce, are widowed or are a widower. Somebody that has eyes that can help you objectively, not subjectively.
I can tell you it will get better. Your heart will heal, and you will not forget the memories you had, the good memories in your life.
Be grateful for those people that were in your life because they've helped you become the person that you are.
Episode Timeline:
[00:31] Maria's Difficult Days
[2:07] TED talk by Nora McInerny
[3:56] 10 Years Ago
[5:01] The Reason For Sharing
[5:57] Memorialized