Something Missing In Your Relationship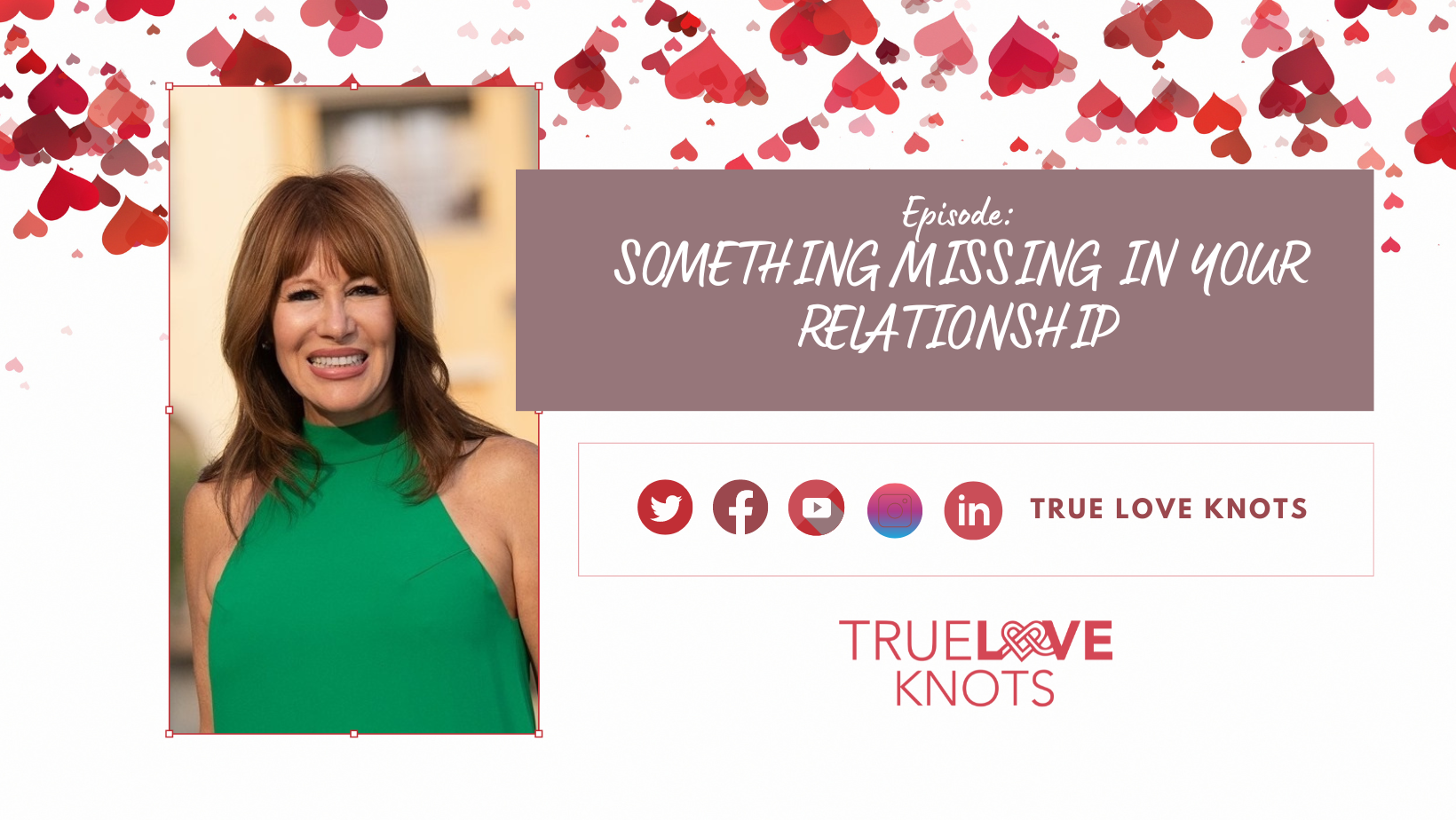 Welcome to True Love Knots with Maria Romano! Is there something missing in your relationship? Maybe you have been married for a long time, and you or your partner realizes that something is missing. Maria is going to help you with that. Tune in as she shares valuable tips!
Standout Quotes:
"At the end of the day, you want to be with somebody that wants to be with you."
"Maintain the truth to who you are and remain who you are."
"Don't try to change yourself. Try to listen and try to be understanding."
Key Takeaways:
You want to be with somebody that you like and admire, and they like and admire you. You want to be with somebody that has a good understanding of who they are and what they want.
Remaining true to yourself will make you happy and will continue to make you happy. It's going to make your relationship first with you and with anyone else.
Do not change yourself for the sake of the other person. If you try to conform and do things that will make your partner like us more, you're going to get very unhappy and resentful because that's not who you are.
Episode Timeline:
[00:45] What's missing in your relationship?
[01:29] The Initial Reaction
[01:57] "We can't Fix Everybody or Everything"
[02:39] Remain true to who you are
[02:54] Ask your partner
[03:18] Listen and Understand
[03:58] Take a Step Back
[04:35] The Most Important thing to Remember
Learn more about True Love Knots!
True Love Knots' Youtube Channel