The Etiquette of a Wedding Proposal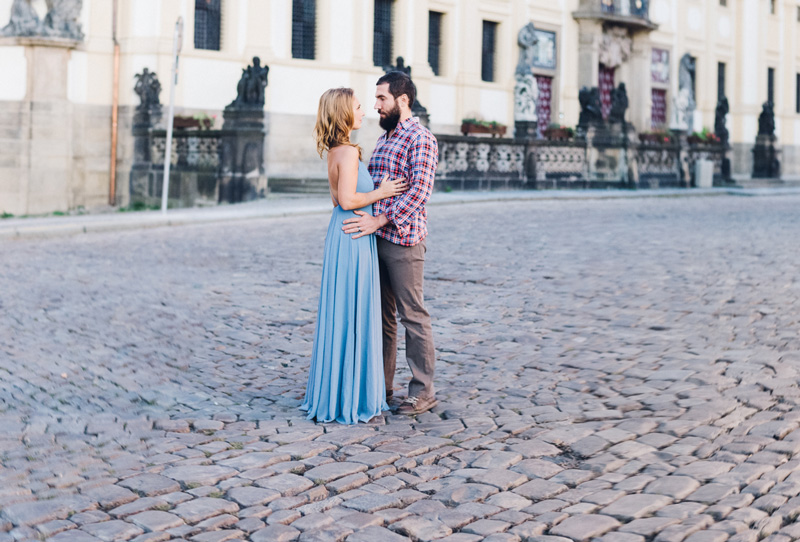 Wedding proposal etiquette is often overlooked for personalized, unique proposals. While a unique, exciting proposal is wonderful, it's essential to remember proper etiquette when you're ready to ask for your partner's hand in marriage. Failing to follow proper etiquette could end up making her say "no" when you really want to hear "yes." Before you pop the question, here are a few wedding proposal dos and don'ts to keep in mind.
Wedding Proposal Dos
DO Talk About Marriage First – Don't make the mistake of popping the question before you've talked about marriage. It's important to make sure it's something that you both really want before you spring a proposal. You'll want to make sure that you both agree on major issues and wan the same things in your future before you decide to propose.
DO Surprise Her – Even though you should talk about marriage before proposing, you still want to surprise her when you actually pop the question. Choose a way to propose that will surprise her.
DO Practice – The proposal is a huge moment for both of you, so don't end up being tongue-tied when you pop the question. Take some time to practice or consider writing down what you want to say to ensure the moment goes perfectly.
DO Know if She Wants You To Pick the Ring – It's important to have the perfect engagement ring – after all, she'll be wearing it for life. Make sure you know if she wants you to pick the ring or if she'd like to be a part of the decision making process.
DO Get Down on One Knee – Nearly every woman dreams of having her guy drop down on one knee. She'll love the romance and charm of this traditional method of proposing.
DO Say More Than "Will You Marry Me" – Make sure that you tell her what she means to you, why you want to marry her, and what you want for your future together.
Wedding Proposal Don'ts
DON'T Make the Proposal Public – Most women prefer an intimate, personal proposal. Unless you know that she wants a public proposal, keep it low-key, intimate, and romantic.
DON'T Propose in Front of Family – This is a moment for just the two of you. Asking in front of family members only adds stress to the moment. You'll have plenty of time to tell both of your families after she says "Yes."
DON'T Hide an Engagement Ring in Drinks or Food – Not only is this idea cliché, it's also dangerous. You could end up heading to the dentist or the emergency room if she accidentally bites down on or swallows the ring.
DON'T Propose Too Soon – When you fall in love, it's easy to get carried away in the moment. However, it's best to wait until you have a strong, stable relationship before you pop the question. It's essential to truly know each other and what both of you want for the future before you decide to make a lifelong commitment.