The Evolution of Notary Services During the Pandemic w Vanessa Terry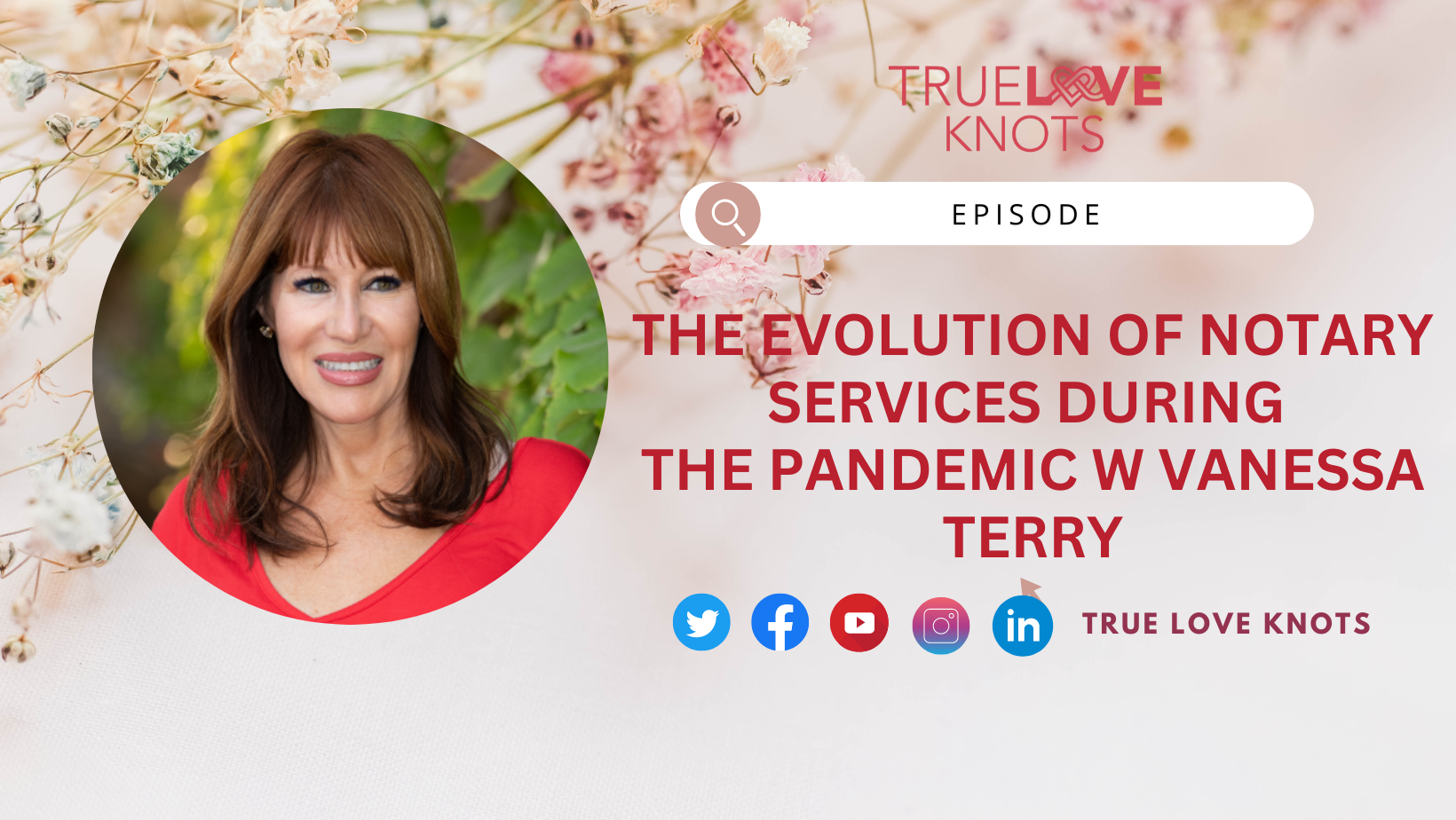 In this episode of the True Love Knots Podcast, our guest is Vanessa Terry. She is a Texas notary public, a certified signing agent, and a member of the National Notary Association. She has over ten years of experience in the notary industry and is also committed to providing reliable, efficient, and professional notary services to her clients. Notary 2 Notary offers a wide range of notary services, including document notarization, loan signings, power of attorney, and more. Today, Vanessa shares all about her organization, notary, and how the notary changed during the pandemic.
Standout Quotes:
"Most people are looking for financial freedom, but beyond that, peace is what's important." [Vanessa]
"You can do the things you love with the people you love and still serve yourself by being a woman in the professional world as well." [Vanessa]
"I always say, 'The easy part is getting commissioned.' The hard part is building a business and getting clients." [Vanessa]
Key Takeaways:
Notary 2 Notary trains people nationwide on building a successful notary business.
Notary 2 Notary has expanded into a signing service and is building an E-notary platform called I-Notarized.
E-notaries are becoming more common and convenient, especially during the COVID-19 pandemic.
Episode Timeline:
[00:03] Meet today's guest "Vanessa Terry," Owner of Notary 2 Notary
[3:08] What is Notary 2 Notary?
[5:03] What is the future of notary businesses and wedding officiants?
[10:17] How to become a notary public?
[13:04] What is the hard part of being a notary?
[16:28] What is your advice for people starting in a notary business?
[18:48] Where can people find you and connect with you?
Learn more about Vanessa Terry and the Notary 2 Notary at:
Website: https://notary2notary.com/
Email: info@notary2notary.com
Phone: 804-352-5979