Timing is Everything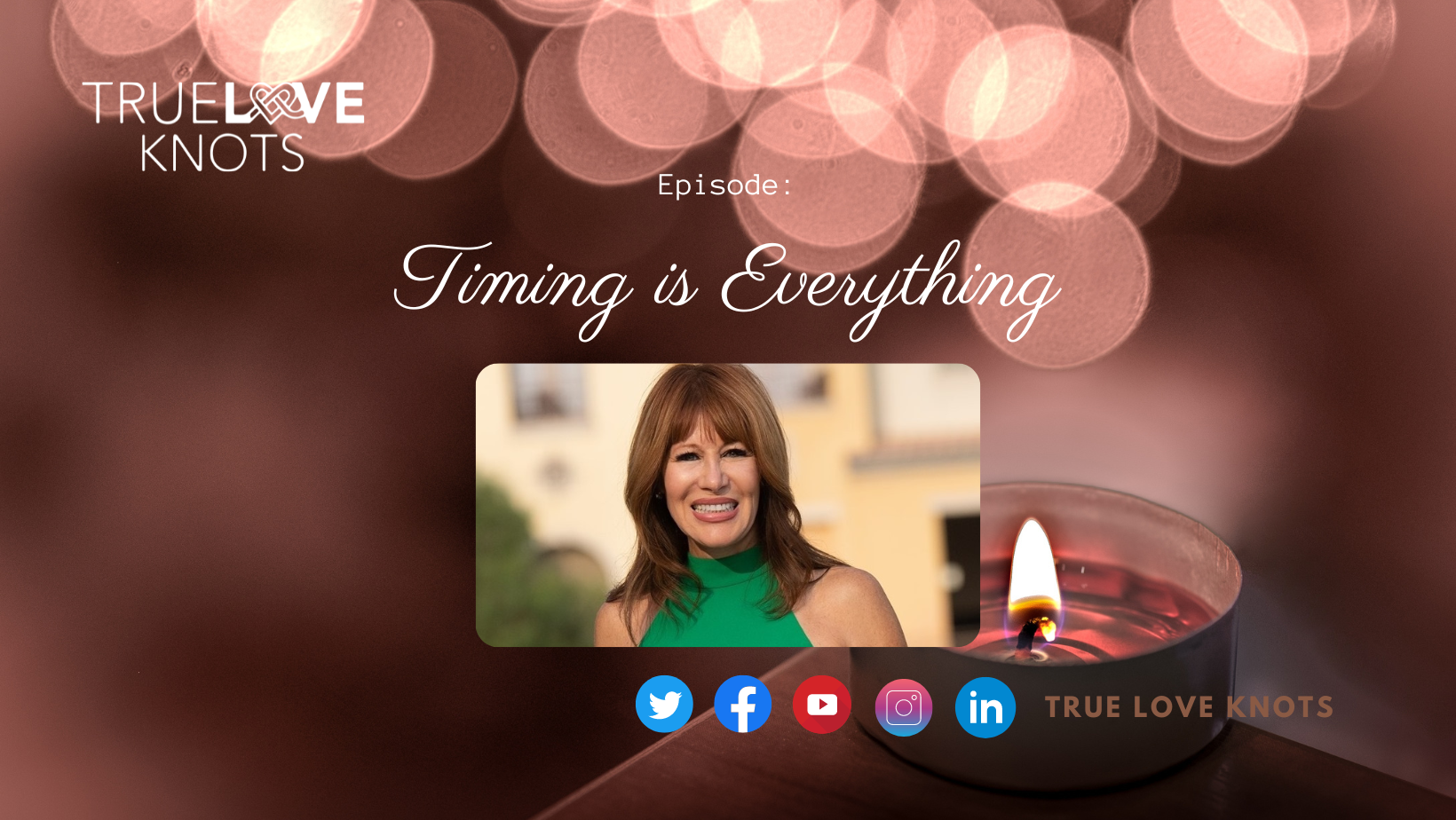 Timing makes or breaks a relationship. Timing largely affects who we end up with. Although the timing is a paramount factor, it is not the only one necessary for a relationship to flourish. In this episode of True Love Knots by Maria Romano, she shares why timing in relationships is important. Stay tuned to learn more!
Standout Quotes:
We all know that coming from a loving place is so important because when you come from bitterness. You come from frustration; you don't get anyplace, you don't get anywhere.
When you have intimacy, don't spoil that moment. Enjoy that intimate moment. Relish that.
We need to learn that the difference between an action and a reaction is hesitation.
Key Takeaways:
When you have a serious conversation with your partner, listening and understanding each other is important. 
Take a deep breath, count to 10 and try not to have a conversation with someone you don't feel like you need to be talking to right now.
Never try to have a serious conversation right after intimacy because it is a bad idea and puts somebody at a disadvantage.
Start to find that right organic moment where you can come from a loving place where you can share your feelings and not show bitterness.
Episode Timeline:
[3:00] Open up with your partner
[3:55] Tips to handle tough conversation
[5:00] Right Timing
[6:01] Organic Moment
[6:26] Wrapping Up
[7:14] Action Versus Reaction
Learn more about Maria Romano
Website: https://trueloveknots.com/ 
Facebook: https://www.facebook.com/mariatrueloveknots/ 
Youtube: https://www.youtube.com/channel/UC4XENvaw7hp-A3RRAvsUJiw