Tipping your wedding team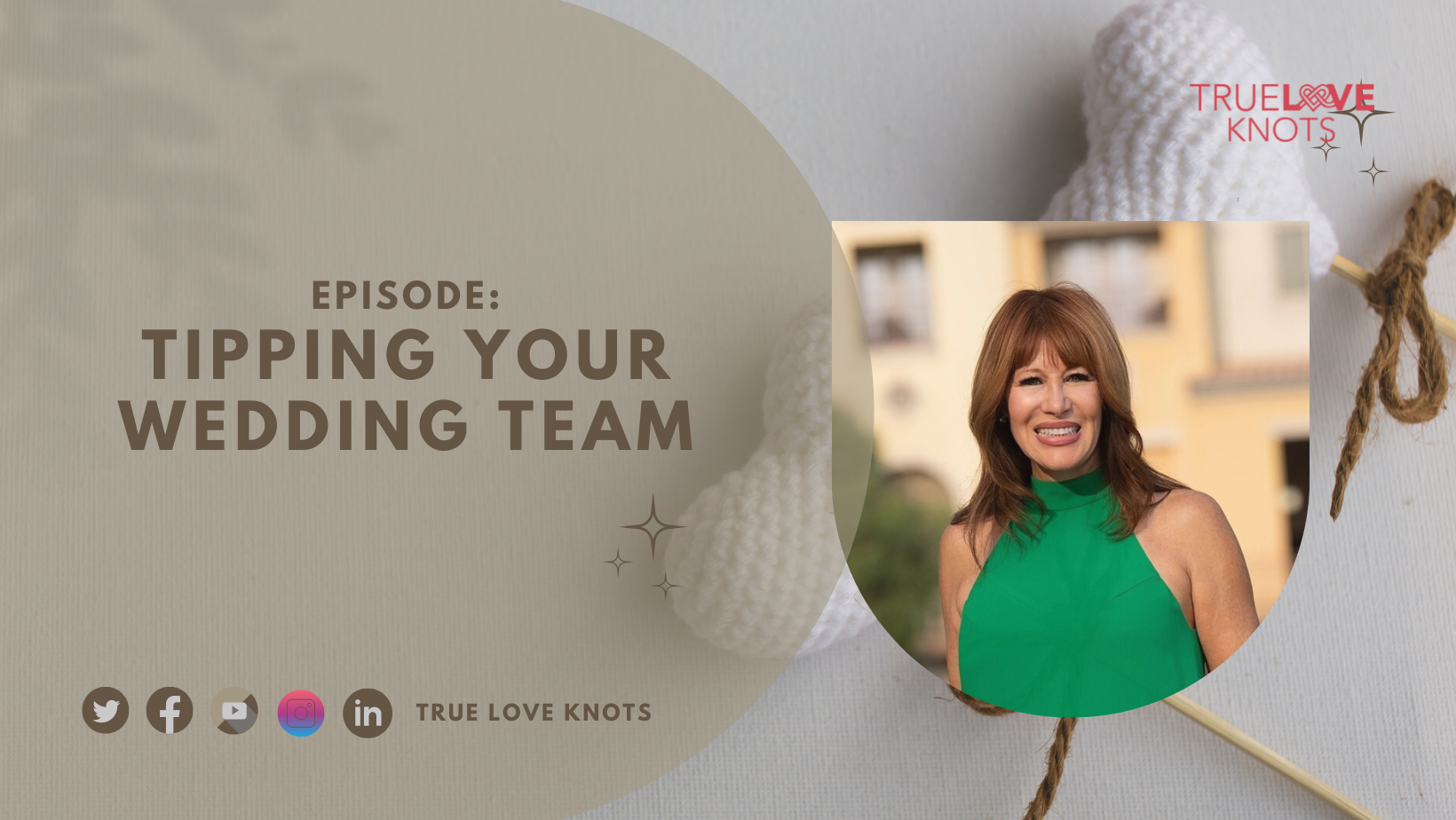 Joining this episode of the True Love Knots is the most sought out wedding officiant, Maria Romano. Maria Romano is the founder of True Love Knots, a program she created specifically to help those looking for love later in life. An ordained minister and highly sought-after professional speaker, she has performed over 3000 marriages. Today, Maria emphasizes the importance of tipping gratuity and how you can give according to your budget.
Standout Quotes:
"I've had the opportunity to meet couples and some couples tip, they don't tip, it just depends upon their budget." [Maria]
"These people here that are working, they're working hard for you, and they're making sure your day is special. And you of course have had a good outcome. So why not? Why not tip Why not leave a gratuity that definitely demonstrates that you enjoyed this service." [Maria]
Key Takeaways:
When a couple leaves a chapel, they are given envelopes to present to their photographer, videographer, and day-of coordinator. And they're occasionally taken aback. It would help if you kept in mind that the individuals working here are doing so for you, and they are ensuring that your day is memorable.
When you dine at a beautiful restaurant and receive excellent service, you tip generously. When you go to get your hair done, you tip generously. Perhaps you go to a golf course and tip the caddy because they assist you. Likewise, when it comes to your wedding party.
Even among your clergy, how often do you hear,      "Is this all we have to pay, the fee?" You are not required to pay anything additional to the cost. If you've enjoyed the service as much as you have your entire life, make a gratuity for each member of your wedding team – From the day-of organizer to the photographer,      videographer, and officiant. If there is anyone else, such as a DJ or a      wedding planner, you may wish to tip them as well to show them how much they helped to make your day unique. They turned your dreams become a      reality, and you are now pleased. So, why not lavishly tip them?
Episode Timeline:
[00:02] Meet today's host "Maria Romano," from True Love Knots
[00:53] Is it important to tip?
[01:59] Tip as a sign of gratitude
Learn more about Maria Romano and the True Love Knots at:
LinkedIn: https://www.linkedin.com/in/maria-romano-tlk/
Website: https://trueloveknots.com/