Tips For Pronouncing Couples Names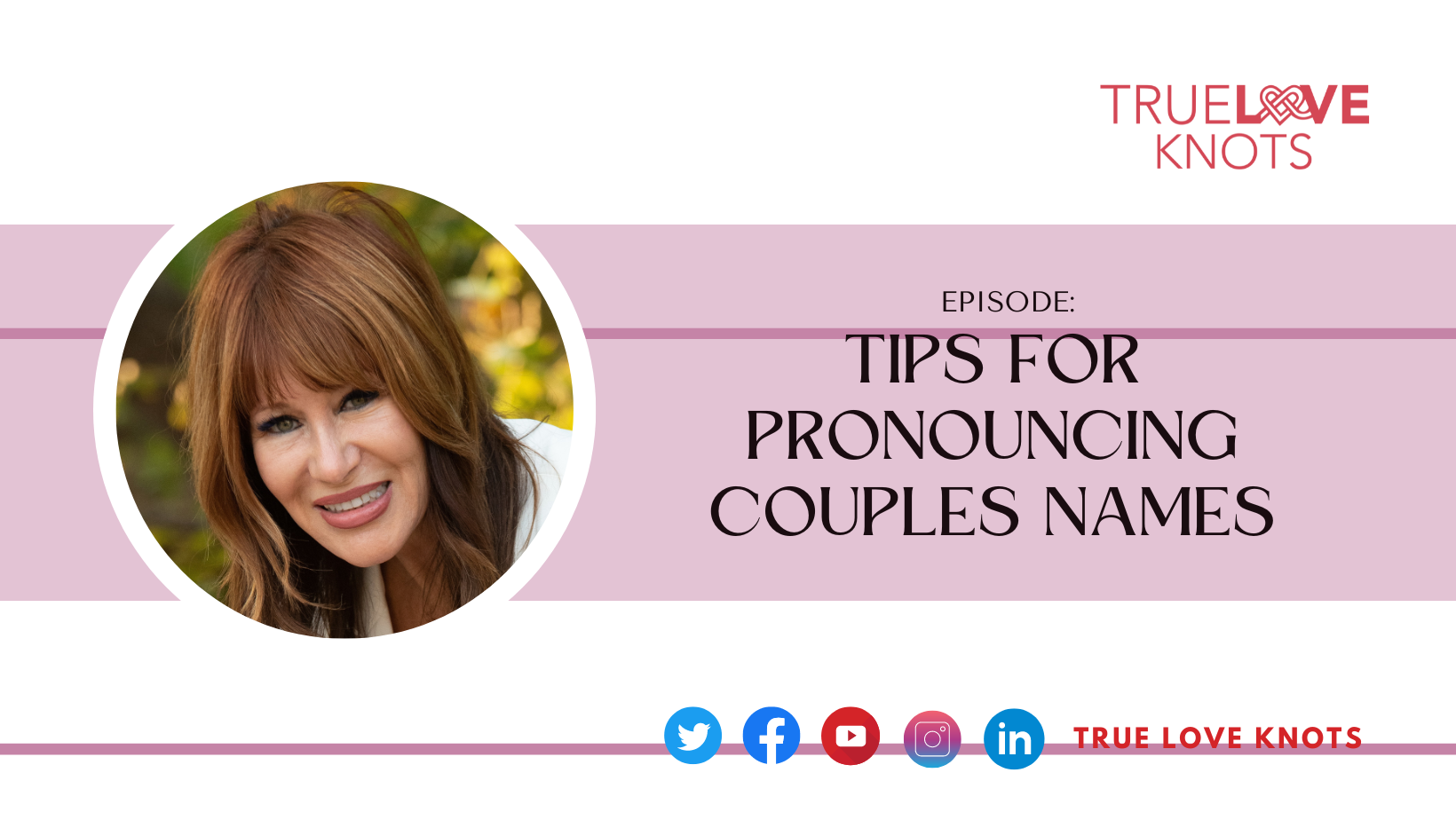 As a wedding officiant, you probably meet couples all the time. And when you meet couples, you're meeting couples from all different cultures all over the world, and you might not be able to pronounce their name properly. That's important because somebody wants to have their name pronounced correctly. Our name means a lot, so it's important to learn how to pronounce names properly. In this episode of True Love Knots, Maria Romano will share tips for pronouncing a couple's name. 
Standout Quotes:
"When you meet the couple, ask them to pronounce their name and write it out phonetically."
"I like to use a couple's names during the wedding ceremony. I don't use bride and groom. I don't use husband and wife. I like to use their names. That's who they are. That's they represent themselves. And I think that's very important to do."
"It's important that you pronounce their first names properly. It is not always so important that you get their last name, but it's very important that you get their first name." 
Key Takeaways:
Write it out phonetically and put it on a little post-it or in the palm of your hand so you can look down at it to ensure you're properly pronouncing their name.
Make the couple send you a voice memo and slowly pronounce their names. 
Practice makes perfect. That's what makes everything go smoothly. That's what brings customers back, which brings great customer reviews and sends you more business. 
Episode Timeline:
[1:23] Write it out phonetically
[2:58] Voice memo with the couple's names
[3:35] If you're a DJ, you want to have their last names properly pronounced