Tissue and Tears Wedding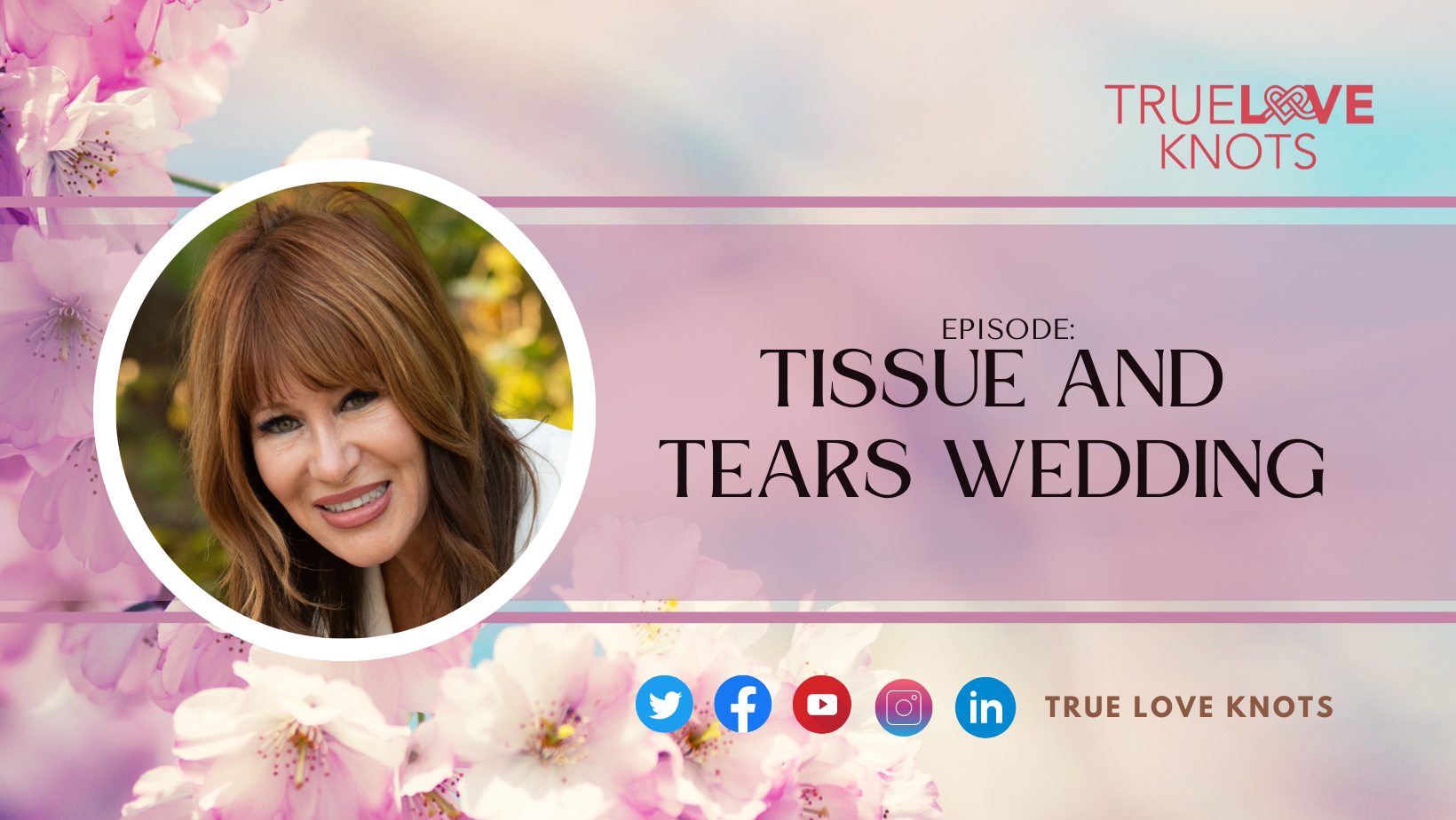 Joining this episode of the True Love Knots is the most sought out wedding officiant, Maria Romano. Maria Romano is the founder of True Love Knots, a program she created specifically to help those looking for love later in life. An ordained minister and highly sought-after professional speaker, she has performed over 3000 marriages. Today, Maria shares her practical tips and tricks to help the groom shine during a wedding event, not just the lovely bride.
Standout Quotes:
"I've had the opportunity to perform close to 4000 wedding ceremonies, I got to meet people from all over the world, and I get to see it all." [Maria]
"Take the tissue and dab the lower part of their cheeks, their cheekbones, wiping away the tears, don't ruin the makeup, if they're wearing makeup. That's one thing, just dab."
Key Takeaways:
We frequently cry during the vows or immediately before the kiss. The pair does become emotional at times, which is normal. Maria gives the groom a tissue box and tells him to take three tissues because good weep a lot, and they may end up sobbing as well.
When you hand a few tissues to your partner while your partner is crying during the program, your audience gets the impression that you are very romantic. It is also evident in the photographs taken at the time.
Episode Timeline:
[00:02] Meet today's host "Maria Romano," from True Love Knots
[01:58] Tissue Box for Crying
[02:31] The Romantic Gesture
Learn more about Maria Romano and the True Love Knots at:
LinkedIn: https://www.linkedin.com/in/maria-romano-tlk/
Website: https://trueloveknots.com/