Top 10 Best Place to Get Married in Las Vegas Part 1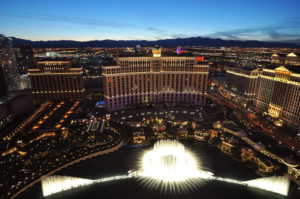 Do you know for a fact that you're getting married in Las Vegas, but not sure where to go? Being very familiar with the Las Vegas area, the wedding ministers at Love Knots assuredly knows some of the best places in town. Here is a list of the top 10 Las Vegas marriage destinations for locals and tourists alike (in no particular order)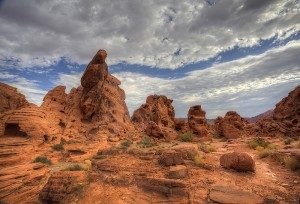 The Valley of Fire
Named after the way the rocks look like fire when hit by the light of sunset, the Valley of Fire is one of the most beautiful and mystical places around Las Vegas. It is a very photo friendly place, the site of many a blockbuster Hollywood movie such as Total Recall and Transformers. If you want visually stunning wedding photos, consider having your wedding at the Valley of Fire.
Mt. Charleston
This gorgeous mountain is often snow-capped throughout the year, and is the most recognizable geological feature to local Nevadans (it is the mountain depicted on nearly every local drivers' license plate). It is also a great location to get married. A great thing about this awesome mountain is how close to Las Vegas it is, from between 30-45 minutes depending upon starting location and traffic, so it will be easy for your party to get to from their hotel.
El Dorado Canyon
A lovely little historical gem of a place, the El Dorado Canyon is an old hideout for old west outlaws, rustlers, miners, and Union and Confederate deserters alike. It's located the majestic Nevada back country who's crisp air carries with it the memories of the Wild West. It's a memorable and original wedding location that few outsiders have ever been privy too. It's also a top favorite among local ATV riders, so consider an ATV tour before or after the wedding to see all that the canyon has to offer.
Lake Mead
If you want to get married in Clark County near the water you suprisingly have a few options in our largely desert locale. First and foremost among those options is the world-famous Lake Mead. Home to numerous bays and picturesque docks along the water's edge, you will come home with tons of beautiful photographs and memories from a Lake Mead wedding. If you want something different and memorable, yet not to far from your hotel in Las Vegas, consider a Lake Mead wedding.
Bellagio Fountains
A truly dazzling wedding location choice, it is perhaps the most enjoyable wedding locations, though it can get crowded at certain times so plan your wedding date and time accordingly. Other than that though, Love Knots is hard pressed to find a better wedding location than the awe inspiring water and light show that you and your guests will remember forever. It is also conveniently located in the center of the Strip for easy access to your wedding party. Contact Love Knots wedding planning to learn more.
Stay Tuned for Part 2!