Transforming Wedding Planning into an Exciting Adventure: Expert Tips with Charley Isabella King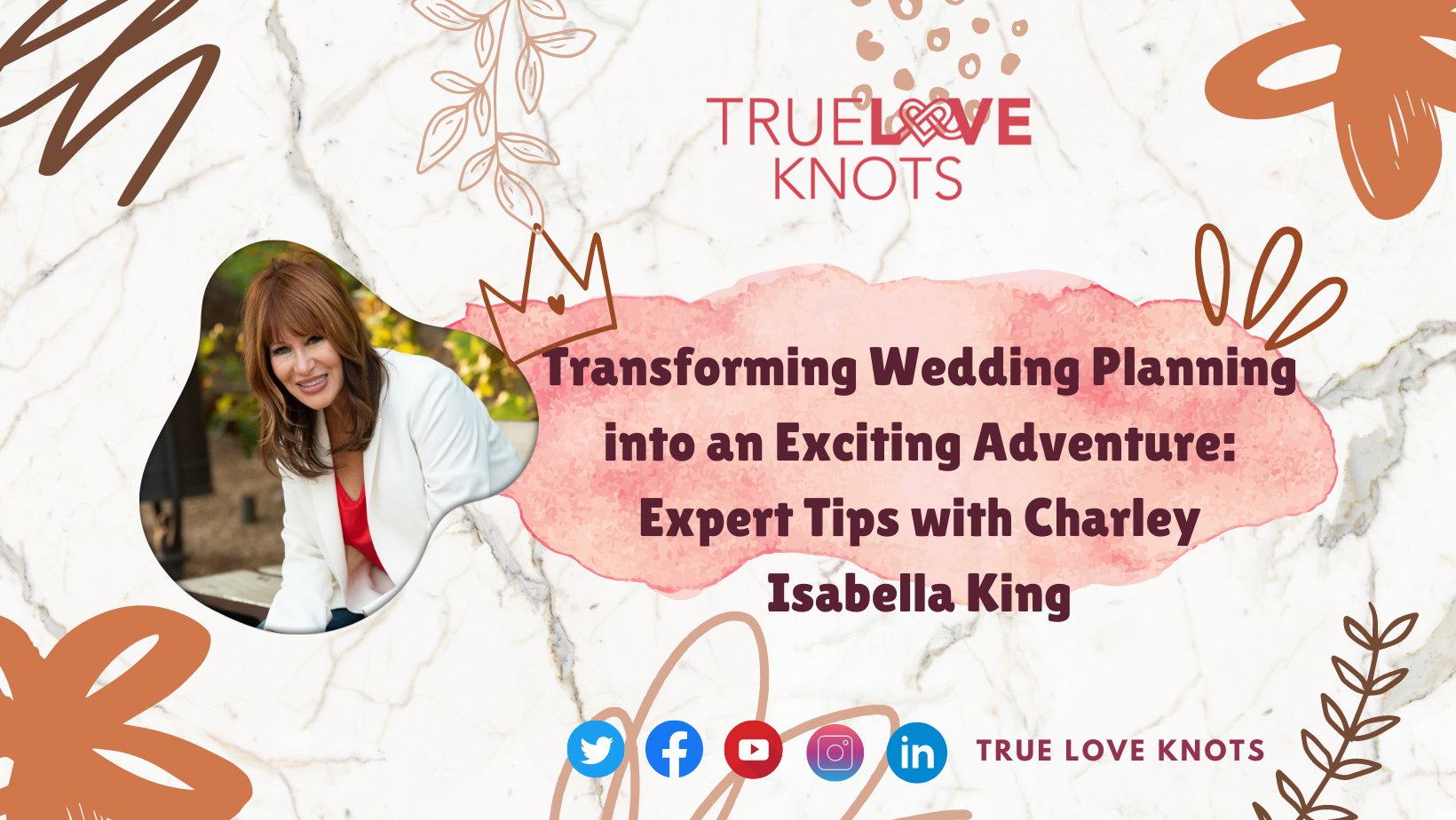 Wedding planning can be a stressful and overwhelming process, but with the right approach and mindset, it can also be an exciting adventure. In this episode of the True Love Knots Podcast, Maria and Charley will talk about what happens when you plan for a wedding, how you can solve problems throughout it, and many more!
Standout Quotes:
"If you just don't do anything, you're going to lose the connections. People need help, you need to bring people together."
"It's really important that we all bring our authentic selves to our clients because that's who they're hiring."
"You want the guests to come away feeling some emotion. Maybe not realizing what it was but knowing that they just experienced something that they have never experienced before at any event."
Key Takeaways:
Stay active in your connections and help bring people together to maintain those relationships.
Be your authentic self when dealing with clients as that is who they truly want to work with.
Leave an emotional impact on event guests, making them feel they experienced something unique and special.
Episode Timeline:
[0:51] Maria introduces Charley
[4:42] The power of the internet
[7:32] Dealing with rejection
[11:45] Charley's transition to the events industry
[16:49] Overcoming adversity
[20:25] The key is to be calm and flexible
[22:41] Keeping all parties happy
[24:32] I am what I am
[29:18] The key ingredient in the hospitality industry
[32:47] Final word
Contact Charley King: 310.770.2898 | charley@bluebellevents.com
Or Visit https://www.bluebellevents.com/
Learn more about Maria Romano and True Love Knots at:
Website: https://trueloveknots.com
Email: maria@trueloveknots.com
Phone: +1 702-501-4150