True Love Knots with Maria Romano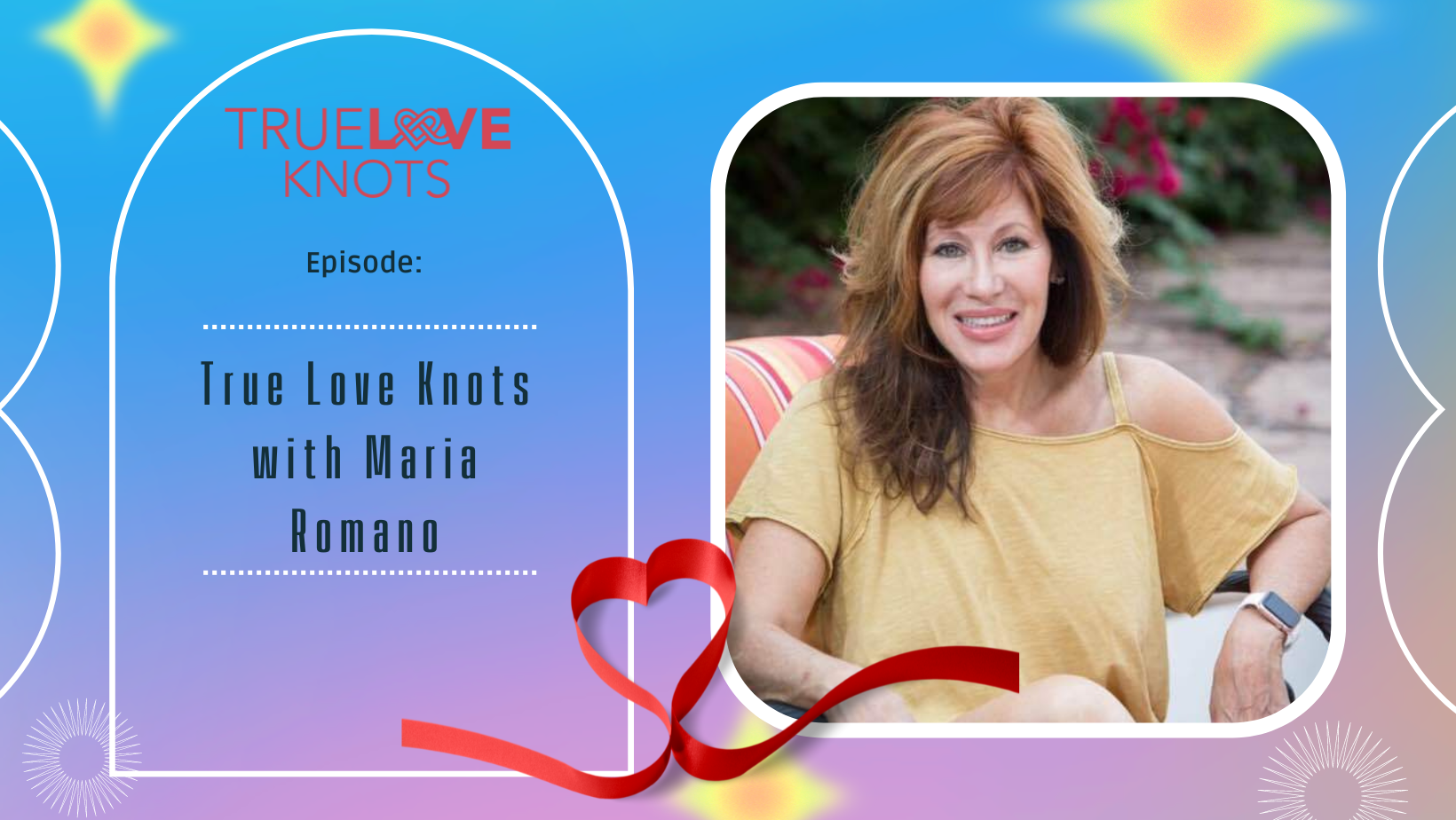 In this episode, our dating coach, Maria Romano gets real on her journey to becoming an ordained minister, picking up the pieces after her husband's death, and some dating information with tips and current trends in the digital age. In her course, Go from Just One to the Perfect Plus One, she hopes to provide us with some practical dating tips we can start implementing today!
1:06
In 2010, Maria and her husband, Frank sold their car rental company. Maria felt a strong desire to do something that was a lot more meaningful and rewarding. She realized her interest to officiate a wedding after seeing a woman officiating her friend's wedding. Maria got her license online and created her marketing kit. From there, her little business has grown and she now officiates close to 600 weddings a year in Las Vegas.
2:12
In 2012, Frank passed away and Maria's entire life changed. After a couple of years, Maria decided to return to the dating scene which she describes as something that wasn't easy. Dating changed so much in this digital age, with dating apps, what to do, and how to decipher if somebody is catfishing.
2:48
As a wedding officiant, Maria gets to meet people from all over the world. Most of these couples she has officiated met online. Maria is fully aware that online dating is the way of the world even for people her age.
3:04
Maria is involved in dating and coaching other people, especially those over 50 who lost the love of their life or have gone through a divorce. That's how she developed her course,
Going From Just One to a Plus One
3:37
Maria has also created a course on how to officiate ceremonies. She trains wedding officiants all over the US on how to become rock star wedding officiants along with helping people to find love.