Wedding Wednesday tips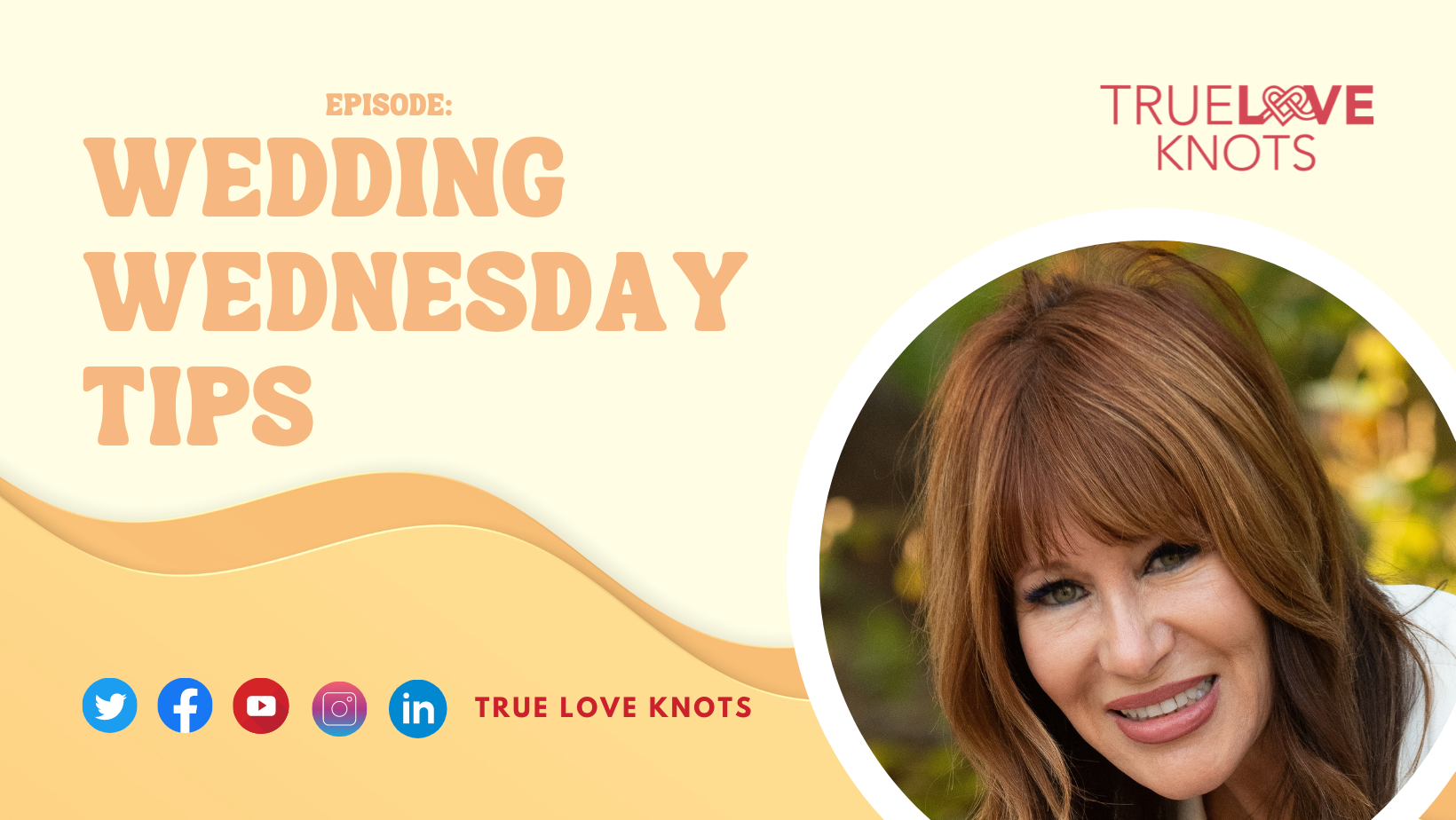 In this episode, Maria shares with us very important tips that every couple who is getting married should know. These tips will surely help you on your wedding day and will make you more prepared.
Information about Maria's Digital Course
[1:19]
Maria has created a digital course on how to officiate wedding ceremonies like a rock star. The course is for individuals who want to impact other people's lives and their own to have fun, do something different, and get paid. But it's for the individual that wants to level themselves up.
[2:04]
If you're interested, check out Maria's webinar. She will be advertising it. There are three webinars where she will take you behind the scenes about officiating wedding ceremonies.
Wedding Tip #1
[3:36]
First of all, you want to be as stress-free as possible. But during your special day, it's impossible not to get anxiety or even tension. Maria recommends starting the day with a great cup of tea instead of coffee. Save the champagne for late. You want to be able to be in control of your nerves.
Wedding Tip #2
[4:42]
if you're in Las Vegas and getting married, make sure you have your marriage license with you. Don't give it to anybody else but yourself. Your marriage license should be with you just like you have your ID.
[5:25]
You want to make sure you have your marriage license and you have your wallet with you. And then you can put together a little kit of things that you think are must-haves.
[6:31]
Make sure you have your marriage license, your wallet, and any little incidentals with you. Don't rely on anyone else. If your maid of honor, your best man, or your mom is traveling with you, then you can give them the bag and entrust it with them. But it's really your responsibility.
Wedding Tip #3
[7:10]
Go to your phone and set a reminder as an event or as an appointment. So that way an hour beforehand, you have don't forget your wedding bag with your information. This should help you on your special day. In the meantime, enjoy the moment and enjoy your special day. You don't want to have a lot of anxiety. You want to have excitement, but you don't want to be anxious.
True Love Knots' Youtube Channel
You can also follow Maria on her socials:
YouTube: https://www.youtube.com/channel/UCuQxtZ81zuCIbYR4PwI39ZQ