What are your goals for 2022?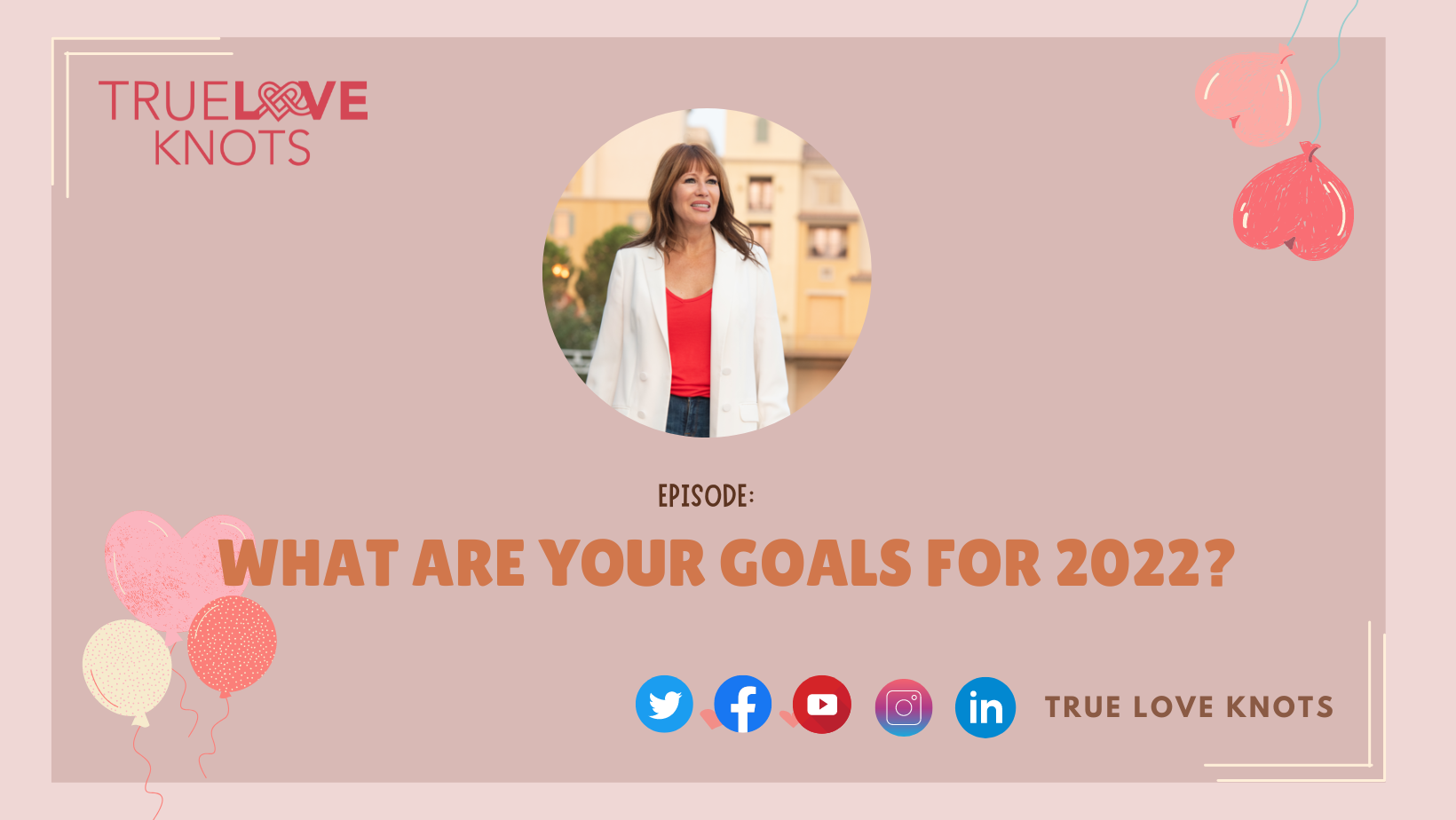 As we say our goodbyes to the previous year, we embrace the new year with open arms and the burning hope that this will be the year we have been waiting for. Maria Romano discusses why you should take advantage of the opportunities that the new year provides in our life in this episode of True Love Knots.
Standout Quotes:
"Your word has to be your word; it has to be valid. It has to be gospel; it has to be like the Bible." [Maria]
"Don't allow the people in your life even if they love you, they could be family. But they might tell you Well, now's not the time to branch out. Now's not the time that people are spending money." [Maria]
"Nothing is ever going to be perfect. Nothing. And if you waiting for that perfect time, you're gonna be waiting a long time my friend." [Maria]
"Don't hold yourself back, make 2022 The best year ever. Start moving forward, put down what your goals are, write them down, put them into action. Say them out loud. And when you do, and you start moving forward, you're gonna thank yourself, you're gonna reap the rewards because you don't know till you try." [Maria]
"It's important that you become the best version of you by finding your passion and purpose because the world needs more people like you." [Maria]
Key Takeaways:
When you take the time to write your goals down, they become a reality. It's something that jumps out at you, and you have to speak them aloud. Additionally, these goals should be shared with others. What does that accomplish? This places you in a situation where you feel a sense of obligation to deliver.
At times, we self-sabotage. And we believe I am incapable of doing so due to my ignorance. Fortunately, there are many courses and YouTube videos available to teach you how to accomplish anything. Therefore, avoid allowing self-sabotage to get in the way.
More people like you, motivated by a sense of purpose and enthusiasm, are needed in the world. And by not sharing it, you're doing the world a disservice. Perhaps you have a fantastic service, something you want to create, develop, or give, but the rest of the world will be oblivious of it. Do you think there aren't any other people like me? There is only one of you in the entire universe.
Episode Timeline:
[00:02] Meet today's host "Maria Romano," from True Love Knots
[01:29] The Book "The Four Agreements" by Don Miguel Ruiz
[02:07] The Dangers of Self Sabotage
[03:57] Know your passion and purpose
Learn more about Maria Romano and the True Love Knots at:
LinkedIn: https://www.linkedin.com/in/maria-romano-tlk/ 
Website: https://trueloveknots.com/