Writing Wedding Vows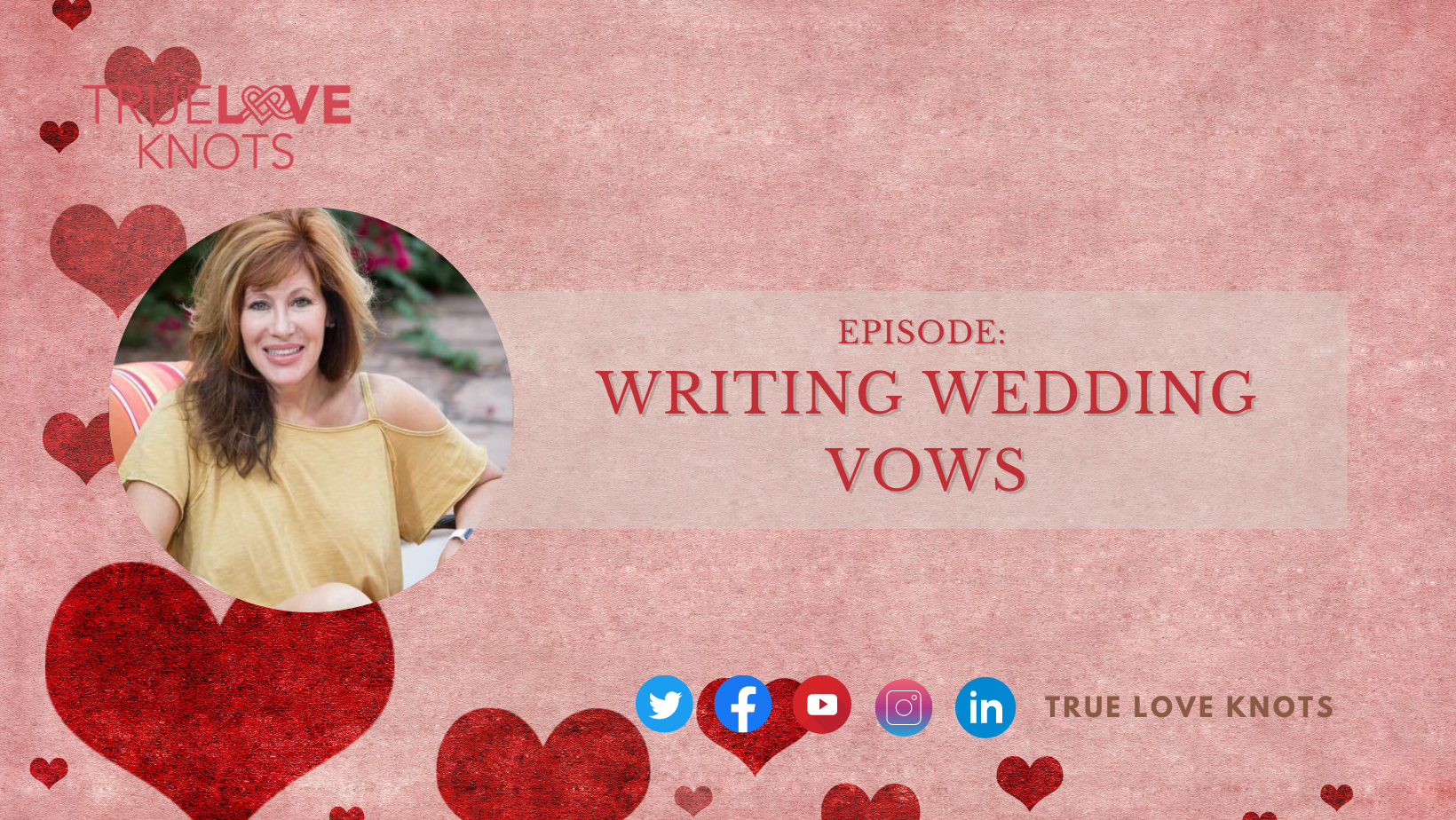 In this episode of the True Love Knots Podcast, Maria Romano will discuss how to write your own wedding vows. 
Standout Quotes:
"When a couple writes their vows, I think it's beautiful." [Maria]
"Make sure you're talking about how you love yourself and your partner as a couple." [Maria]
"Love needs to be felt as you're reading your vows." [Maria]
"The words from your wedding vows will be embedded in your partner's heart." [Maria]
Key Takeaways:
Writing vows takes much preparation.
A relationship is not about two distinct persons; it is about two people who love each other.
Keep your wedding vows short and sweet but mindful and clean. 
Practice your wedding vows ahead of time.
Episode Timeline:
[01:16] How to prepare for wedding vows?
[02:00] What to include in your wedding vows?
[05:12] What to do as an officiant?
Learn more about Maria Johnson and the Pikes Peak Pickleball Association at:
Website: https://trueloveknots.com/ 
Email: maria@trueloveknots.com